Things to Do in Wahiawa
---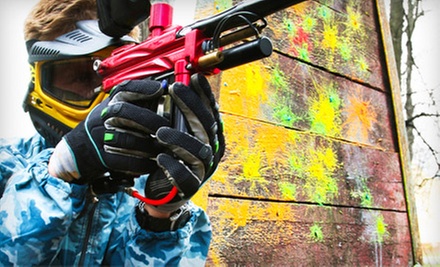 Bellows Air Force Station
---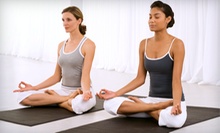 Various forms of yoga taught inside a home-based studio with a strong sense of community
---
Recommended Things to Do by Groupon Customers
---
Featured in Pacific Edge for their trailblazing approach to crafting wine, Oeno Winemaking founders Lindsay and Greg Minarik craft an eclectic variety of bottled bouquets from pre-crushed grapes and speedy fermenting techniques. The winery hosts wine-sampling sessions, which educate sippers on the nuances of aroma and body while imparting the skills of proper swirling, sniffing, and spilling in tribute to sommelier homies. Patrons who desire Oeno wines can purchase a barrel of their choice from more than 50 varieties, which age for up to six weeks in a temperature-controlled cellar-type crypt. Interested oenophiles can then return with friends in tow for bottling parties, during which coteries pour their chosen varietal into 28–31 bottles emblazoned with their own personalized labels. Amidst their cache of bottles and corks, Oeno also stocks beer-making kits, which include materials for up to five gallons of homebrews.
26 Hoolai St., Suite 900
Kailua
Hawaii
808-263-6366
By foot and by car, Oahu Ghost Tours explores the island's spookiest spots during three unique experiences infused with riveting bits of Hawaiian history. Despite measures to preserve sacred areas, Oahu's growth into a buzzing metropolis has sometimes come at the expense of its ancient past. Buildings stretch skyward atop burial grounds, and roadways weave through caves filled with the remains and cherished stamp collections of beloved ancestors. Through rich storytelling, eyewitness accounts, and expert knowledge in the supernatural, Oahu Ghost Tours' guides lead groups on investigations of those disturbed sites, including the scene of a chilling modern-day murder and the infamous Morgan's Corner.
P. O. Box 22807
Honolulu
Hawaii
808-524-4944
The Gunstock Ranch has been a part of Greg Smith's family since 1973. Born and raised in Kailua, Greg grew up helping his father on the ranch, and today, he helps his five children with rodeo practice and 4-H studies. The local rancher leads a staff of experienced wranglers who share intimate knowledge of the land on a variety of scenic trail rides through the 700-acre property. Visitors explore winding paths through the Koolau Mountain Range like traditional paniolos, Hawaiian cowboys, and catch stunning views of Oahu and the ocean in the bright light of day or the warm glow of the setting sun.
Expanding beyond equine excursions and care, Greg's wife, Kyndra, brought swimming lessons and aquatics to the ranch as a way to help children in the community and disprove the myth that you can bring a horse to water, but can't make it swim the breaststroke. The ranch's gentle horses and aboveground pool also make the Gunstock Ranch an all-encompassing destination for children's parties and special events.
56 Kamehameha Hwy.
Laie
Hawaii
When educator Nicole Kealoha set out to enrich her community, she harnessed the vibrant power of hip-hop and urban culture to captivate young people. Her nonprofit Diverse Art Center, launched in 2008, seeks to foster connections between youths and the community via enriching and engaging instruction from professional artists. The accomplished teachers and artists—including leading local art figure Shaun Castro and award-winning dancer Josh Skittle—strive to instill positive values and self-esteem in their pupils as they shepherd them through the many mediums that comprise hip-hop culture, including dance, music, and the visual arts. No fewer than five area schools participate in the center's fitness-focused Healthy Hip-Hop program, and daily urban art instruction includes tutorials in hip-hop lettering, break dancing, and beatboxing with inner-city kangaroos.
1030 Queen St.
Honolulu
Hawaii
---