Beauty & Spas in Wakefield
---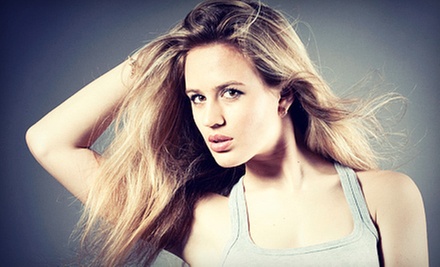 ---
Recommended Beauty & Spas by Groupon Customers
---
Veteran aesthetician and makeup artist Robin Erb has over 20 years in the business and a self-branded makeup line. She'll collaborate with you and help you choose a full lash extension ($250) that fits your desired look, whether you want to make a lasting impression with flashy lashes fit for a party or just a subtle addition for everyday wear. Complement your new eye whiskers with the arch and thickness of an expertly crafted eyebrow wow ($30). Robin will align your brow to the overall form and proportions of your face with a shaping, waxing, tweezing, and pleasing of your face caterpillars.
231 Newbury St. , 2nd Floor
Boston
Massachusetts
Beautifica Day Spa's expert aestheticians rejuvenate visages with gentle microdermabrasion treatments, which use organic, plant-based products housed in eco-friendly packaging. During the 45-minute face-pampering process, a licensed skinsmith exfoliates away tired cells and clingy exes with a spray of fine crystals, returning a healthy glow to faces. Microdermabrasion can help to erase hyperpigmentation, smooth bumpy facial roads, and fade fine lines and scars. Cozy treatment rooms draped in neutral hues and soft linens embrace bodies in a blanket of calm, freeing clients from outer-world stressors such as demanding bosses and bad dreams where they have to fill out W-2 forms in crayon.
415 Lexington St.
Auburndale
Massachusetts
617-431-1200
During your hour-long session, Namasté's resident knot-noodler Jess Watson will use one of two therapeutic massage modalities to raise sore souls from the depths of chronic pain and lingering stiffness. A relaxation massage combines elements of deep tissue along with a medley of movement and point-based techniques. A deep-tissue massage, on the other massaging mitt, eschews chillaxing in favor of releasing muscle restrictions. This deep, penetrating style alleviates chronic pain, improves posture, boosts flexibility, and markedly enhances your ability to smell time.
238 Bedford St., Suite 5
Lexington
Massachusetts
At Sain Visage, visitors can choose from a wide variety of facials, massages, and body treatments that effectively shed stress and dispel voodoo hexes. A 60-minute oxygen facial ($95) enhances blood circulation and rejuvenates skin, while a 40-minute express-treatment facial ($60) includes a light exfoliation, massage, and finishing mask. If you need to relieve tension while on break from the Pop–Tart factory, allow your muscles to become sweet fruit-purée beneath the hands of an expert therapist during a 30-minute de-stressor massage ($50). Or play hookey and languish your relaxation time with a 60-minute Swedish massage ($85), which uses long and smooth strokes with gentle to medium pressure. Body treatments exfoliate fleshoskeletons with services such as the 50-minute salt-glo body scrub ($80) that uses natural salts to polish the skin like a cellophane-wrapped Ferrari. Patrons can kick back and soak in the relaxing atmosphere and striking décor that features soothing lighting, soft tones, and comfy furnishings.
28 Woodside Ave.
Winthrop
Massachusetts
Purple Scorpion uses exquisite art or stylish jewelry to fulfill the desires of those looking to transform their bodies into billboards advertising pure cool or its oddly aftertasted counterpart, diet cool. Describe your Platonic-ideal tattoo design to one of Purple Scorpion's courteous, considerate, and fully licensed artists, and they'll needle your creative vision into inky reality, just as they've done for everything from fire-breathing dragons to Bill Cosby piloting an F-16. Purple Scorpion also stocks a vast array of aftercare products, including H2Ocean, to keep your freshly punctured skin nourished, healthy, and comfortable. Tattoos start at $80, and prices vary based on the size, complexity, and placement of the body art.
140 Derby St.
Salem
Massachusetts
---