Wakefield, MA Health and Fitness
---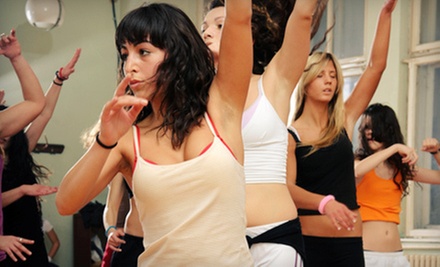 ---
Recommended Health & Fitness by Groupon Customers
---
The Athletic Club, located in a renovated warehouse at 653 Summer, has a variety of weight loss options beyond standard workout machines. Consult with their staff dietician about your unfortunate lard-only diet, and she can guide you towards the in-house restaurant for some healthy alternatives. Da Club (as it's known by clever patrons) offers classes like "Group Kick" (martial arts and boxing), yoga, pilates, cycling classes, and the non-ancient art of "Zumba"— a Latin/Merengue/Reggaeton dance-fitness fusion, or the new millennium's answer to the 90s sensation of "Cardio Funk". Lovers of both fitness and dismemberment can partake in a "Legs, Butts and Guts" toning class.
653 Summer St.
Boston
Massachusetts
US
617-269-4300
Backworks specializes in neck and shoulder pain and lower back pain; as well as stress and muscular related disorders. Services include: Massage, Acupuncture, Chiropractic and Herbal Medicines. Almost 20 years in business
34 Batterymarch Street
Boston
Massachusetts
US
617-451-2225
PowerHouse welcomes all fitness levels and promises a challenging, fun workout tailored to your needs. Whether you want to burn fat or just lift giant ice blocks with your nipples, you'll learn powerful self-defense tools. If you're a fighter hoping to improve your striking technique, PowerHouse can take you to the next level, enabling you to wail on people even tougher than a certain California governor.
91 Sidney St.
Cambridge
Massachusetts
US
Each of Beacon Hill Athletic Clubs' cheerful neighborhood locations pairs group exercise classes with a phalanx of cardio, strength-training, and free-weight fitness equipment. Gym members can tone bodies with Precor treadmills or pound Cybex machines to be able to fight them when they become self-aware. A well-cultivated balance of strength and cardio equipment ensures that bodies don't become too lean, too muscular, or too attached to heartbreaking maverick dumbbells. Join the parked peloton in a group spinning class and meet fellow soma-slimmers while racing to the top of imaginary hills and bunny-hopping over make-believe lawn gnomes and very real leprechauns. Round out your gymsperience by signing up for group offerings, including Pilates, tai chi, and yoga classes.
3 Hancock St.
Boston
Massachusetts
Within both MetroRock locations, visitors ascend via bouldering walls and rope-climbing walls or take to aerobic exercise machines and fitness equipment to build strength. With this setup available to climbers of all skill levels, the founders of the climbing arenas achieved their goal of creating a community where scalers can congregate, share their passions, and hone their climbing skills.
During indoor and outdoor classes, instructors create lessons that help each climber reach their goals. Indoor courses help instill students with basic climbing skills, rescue techniques, or the brute strength needed for bouldering or to intimidate mountains out of their lunch money. Outdoors, American Mountain Guide Association and Single Pitch–certified instructors teach alpinists skills that include how to secure top-rope anchors and how to climb ice or scale for sport. The centers' founders and their teams also organize climbing-centric programming that includes youth climbing teams and team-building events that challenge groups while forming bonds.
69 Norman St.
Everett
Massachusetts
617-387-7625
While Pilates classes provide hundreds of health benefits (relaxation, flexibility, occupying time that could be spent eating or smoking), they primarily focus on strengthening core muscles (abs, lower back, and pelvic). Besides the obvious improvements to physical appearance, there are many other benefits you can get with Pilates:
149 S Main St
Middleton
Massachusetts
US
---