Things to Do in Waldorf
---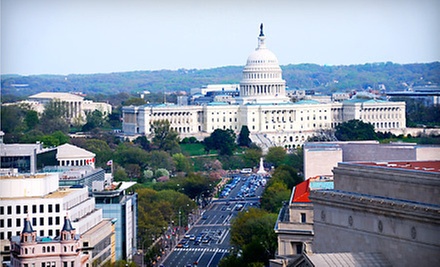 ---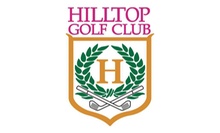 Use Today 6:00am - 10:00am
---
Recommended Things to Do by Groupon Customers
---
At Chesapeake Beach Water Park, guests swiftly wind down eight curling waterslides, skimming through fast-paced twists and gravity-defying turns before shooting out into the pool's calm, cerulean waters. A league of EMT-trained, certified lifeguards watch over the waters, ensuring visitors stay safe as they romp through the beach-like lagoon and the kids' activity pool. Glistening streams flow over picturesque rock faces, splashing onto guests as they float lazily beneath on complimentary rented tubes or pet sea monsters brought from home.
Those who've tired themselves out with daylong Marco Polo matches can sunbathe on lounge chairs on the expansive decks, or walk to the Chesapeake Beach Resort & Spa to rejuvenate. Further connecting with the community, the park supports local organizations such as Relay for Life, the Red Cross blood drive, and Great Dane Rescue.
4079 Gordon Stinnett Ave.
Chesapeake Beach
Maryland
The sun has risen over Ridgefield Farm & Orchard for more than a century, dusting its orchards' apple trees, its winding cornfield maze, and its thick forests of pines with warm, nurturing rays. Generations have flocked there from across the country, snipping fresh buds from flower gardens during the summer months or scampering though the pumpkin patch come fall. The advent of autumn also marks the beginning of the farm's apple-picking season, when dwarf orchard trees grow heavy with juicy gala, empire, and golden delicious fruits. After the annual pumpkin-picking and Halloween celebrations have passed, the grounds offer up an abundance of furs and spruces to be used as Christmas trees or stacked up and tied together into one giant Christmas tree. Throughout the year, the onsite country store peddles seasonal produce and housemade jams to boast the bounty of the farm's fields and to keep visitors fueled.
414 Kidwiler Rd.
Harpers Ferry
West Virginia
Sitting behind the wheel of a 32 Sodi RX7 kart has a way of making you feel like a professional stunt driver. Maybe it's zipping up your driver's suit, or snapping on your helmet. Either way, at Summit Point Kart, all participants get the look they want and the safety orientation they need to cut turns like Andretti when they take on that piece of half-mile track known as the Washington Circuit.
Overhead, lights blaze down on the track's 20 turns, so karters can race well into the evening or on that day after summer solstice when the sun is too partied out to get out of bed. Racers who get hooked can get themselves a yearly membership card, which discounts the price of racing credits. Little ones enamored with the track can enlist in kart school, a daylong camp that builds confidence behind the wheel.
201 Motorsports Park Cir.
Summit Point
West Virginia
540-878-7889
River & Trail Outfitters owners Lee and Eunsook Baihly have been acquainting customers with the area's natural beauty since 1972. Their outdoor-exploration company's more than 70 friendly staffers accompany customers on relaxed, informative rafting, kayaking, canoeing, biking, and tubing excursions. In addition to having mastered river- and boat-safety skills, staff members are experienced in first aid, CPR, and the correct way to ask dolphins for directions. River & Trail Outfitters also accommodates businesses, organizing team-building events and rock-climbing excursions or hiking trips. The Baihlys' environmental commitment extends to an in-house recycling program and the use of biodiesel fuels.
604 Valley Rd.
Knoxville
Maryland
301-695-5177
At Rivertowne 12 Cinemas, children's films, supernatural thrillers, comedies, and superhero blockbusters all share equal billing. Twelve auditoriums light their silver screens with 3D and digital projections, carrying audience members to other worlds so they don't blow their savings accounts while trying to make a space elevator.
6075 Oxon Hill Rd.
Oxon Hill
Maryland
In 1992, Dewey Heffner and his son George started selling black tire tubes out of their truck under a sign that read, "Butts Tubes." Through the years, the seed of this roadside tubing company sprouted 11 different outdoor activities and matured into Harpers Ferry Adventure Center.
At Harper's Adventure Center, single- and multiday adventures fuse adrenaline-packed thrills with the scenery of the Potomac and Shenandoah River regions. More than 100 species of birds, 60 types of butterflies, and flocks of wild birthday balloons fill the sky on hiking trails, which wind through hilly terrain. The crashing sound of Bull Falls forms the soundtrack for whitewater-rafting trips, and treetop canopies serve as the decor for ziplining.
Drawing from these activities, Harpers Ferry Adventure Center's crew can design custom adventure packages or help customers to choose a predesigned trip. They also lead team-building retreats using outdoor activities to teach universal skills such as working toward a common goal or ziplining to the stage for business presentations.
10987 Harpers Ferry Rd.
Purcellville
Virginia
540-668-9007
---