Things to Do in Waldorf
---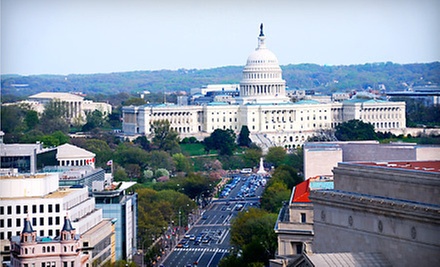 ---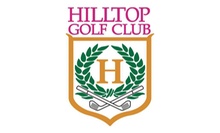 Use Monday 6:00am - 10:00am
---
Recommended Things to Do by Groupon Customers
---
Swedenburg is located on historic Valley View Farm, which dates back to 1762 and still has a slight fondness for powdered wigs. The vineyard itself was planted by the Swedenburg family in the 1980s, more than 200 years after the farmland was originally cultivated. Today, the family still lives in the original, Colonial-era "Patent House," a testament to the farm's long history. When you pay a visit to Swedenburg, be prepared for hospitality befitting the landscape and Old World values. Weather permitting, picnic tables with umbrellas are set up for a relaxing wine tasting amid the bucolic splendor. Sample the six wines the vineyard produces, including Riesling with green-apple notes, the dark, oak-berry richness of pinot noir, and a semi-dry rosé for middle-ground wine balance.
23595 Winery Lane
Middleburg
Virginia
540-687-5219
Though spectral forms and shadowy figures still reside in The Haunted Cottage, its greatest legacy is as the occasional vacation home of assassin John Wilkes Booth. Also known as the Booth House, The Haunted Cottage is home to paranormal researcher Vince Wilson, who helms the haunted abode's ghost tours and maintains the paranormal library and history museum, where guests can spy a vampire skeleton among other supernatural exhibits. All this knowledge pours from Vince's mouth during tours and investigations, which pair breakdowns of the house's 150-year history with actual equipment designed to catch ghosts, from cameras and digital recorders to EMF meters delicately hoisting a morsel of cheese.
The Haunted Cottage also strives to school spirit-seekers with paranormal-research training that cycles through parapsychology topics such as extrasensory perception, hypnosis, and psychic healing.
43 Old Taylor Ln.
Harpers Ferry
West Virginia
304-885-0707
At Chesapeake Beach Water Park, guests swiftly wind down eight curling waterslides, skimming through fast-paced twists and gravity-defying turns before shooting out into the pool's calm, cerulean waters. A league of EMT-trained, certified lifeguards watch over the waters, ensuring visitors stay safe as they romp through the beach-like lagoon and the kids' activity pool. Glistening streams flow over picturesque rock faces, splashing onto guests as they float lazily beneath on complimentary rented tubes or pet sea monsters brought from home.
Those who've tired themselves out with daylong Marco Polo matches can sunbathe on lounge chairs on the expansive decks, or walk to the Chesapeake Beach Resort & Spa to rejuvenate. Further connecting with the community, the park supports local organizations such as Relay for Life, the Red Cross blood drive, and Great Dane Rescue.
4079 Gordon Stinnett Ave.
Chesapeake Beach
Maryland
The sun has risen over Ridgefield Farm & Orchard for more than a century, dusting its orchards' apple trees, its winding cornfield maze, and its thick forests of pines with warm, nurturing rays. Generations have flocked there from across the country, snipping fresh buds from flower gardens during the summer months or scampering though the pumpkin patch come fall. The advent of autumn also marks the beginning of the farm's apple-picking season, when dwarf orchard trees grow heavy with juicy gala, empire, and golden delicious fruits. After the annual pumpkin-picking and Halloween celebrations have passed, the grounds offer up an abundance of furs and spruces to be used as Christmas trees or stacked up and tied together into one giant Christmas tree. Throughout the year, the onsite country store peddles seasonal produce and housemade jams to boast the bounty of the farm's fields and to keep visitors fueled.
414 Kidwiler Rd.
Harpers Ferry
West Virginia
Sitting behind the wheel of a 32 Sodi RX7 kart has a way of making you feel like a professional stunt driver. Maybe it's zipping up your driver's suit, or snapping on your helmet. Either way, at Summit Point Kart, all participants get the look they want and the safety orientation they need to cut turns like Andretti when they take on that piece of half-mile track known as the Washington Circuit.
Overhead, lights blaze down on the track's 20 turns, so karters can race well into the evening or on that day after summer solstice when the sun is too partied out to get out of bed. Racers who get hooked can get themselves a yearly membership card, which discounts the price of racing credits. Little ones enamored with the track can enlist in kart school, a daylong camp that builds confidence behind the wheel.
201 Motorsports Park Cir.
Summit Point
West Virginia
540-878-7889
River & Trail Outfitters owners Lee and Eunsook Baihly have been acquainting customers with the area's natural beauty since 1972. Their outdoor-exploration company's more than 70 friendly staffers accompany customers on relaxed, informative rafting, kayaking, canoeing, biking, and tubing excursions. In addition to having mastered river- and boat-safety skills, staff members are experienced in first aid, CPR, and the correct way to ask dolphins for directions. River & Trail Outfitters also accommodates businesses, organizing team-building events and rock-climbing excursions or hiking trips. The Baihlys' environmental commitment extends to an in-house recycling program and the use of biodiesel fuels.
604 Valley Rd.
Knoxville
Maryland
301-695-5177
---