Education & Classes in Walnut Grove
---
Education & Classes Deals
---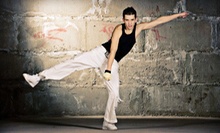 Use Today 2:30pm - 5:30pm
---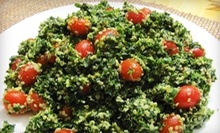 Use Sunday 9:00am - 11:00am
---
Recommended Education & Classes by Groupon Customers
---
In addition to being one of the Pacific Northwest's most well-known equipment purveyors for culinary artists, boasting a retail space that brims with a seemingly endless variety of pots, pans, and paring knives, Cookshop also recruits 100 of the region's top chefs and wine experts to serve on the Cookschool faculty. The school curriculum encompasses a variety of global cuisines—including Thai, Italian, and Indian—and demonstrates the finer points of dessert with classes such as Wilton cake decorating and Chef Survival 101: Self-Defense with a Melon Baller.
3-555 W 12th Ave.
Vancouver
British Columbia
604-873-5683
Stepping to the tune of her husband's guitar, celebrated flamenco performer Rosario Ancer bridges continents with her knowledge of dance. She trained in Spain and toured in multiple countries before opening Centro Flamenco in 1989, where she and her instructors pull from cultural, musical, and choreographic teachings to guide their students. All the while, Rosario deftly walks the tightrope between authenticity and evolution. Her regular travels to workshops and shows in Spain imbue her lessons with history, yet she hopes to see the art form flourish in experimental ways, inciting guests to stretch their creative muscles during classes.
Rosario exposes amateurs and advanced dancers alike to flamenco's commanding rhythms. As her pupils progress, they learn more about the social significance behind the moves, and eventually sync their kicks to stylized guitar strums. Whether they are mastering simple beats or preparing for a theatre piece, the studio sets them on a structured track, which ends when their smouldering glance can set a tablecloth on fire.
102-2083 Alma St.
Vancouver
British Columbia
604-737-1273
Since 1994, the adventurous airpeople at Barnstorming Adventures have thrilled more than 100,000 restless prisoners of gravity with their air-lifts. During the scenic biplane ride, you and your best friend or building manager will occupy the front seats of a restored 1920s open-air plane as a skilled pilot flies from the back cockpit. The flight buzzes along the Southern California coast, over scenic beaches, through the blue sky, and under dangerous rainbows. With matching headsets, you'll be in constant communication with the pilot, who will customize your journey to go at a leisurely drift or a grueling pace that would exhaust even the strongest yolk of oxen. Each safety-minded pilot will guide you along the bell-curve of thrills from takeoff to the peak of excitement to the gentle landing. No pilot's license or experience is required for any of the flights, and the opportunity to match one's hunger for adventure may be attained. Different height and weight requirements apply, so call ahead to check.
4360 Agar Drive
Richmond
British Columbia
CA
An accredited institution of higher learning that intertwines its curricula with the fine arts, Pera College helps students hone their creativity while becoming proficient in the English language. Modest class sizes allow students to absorb coursework without lining their backpacks with sponges as they take steps toward becoming operatives in fields such as business, hospitality, and customer service. The institution's combination of language learning with fine arts improves students' breadth and depth of communication while honing a new skill. Weekend workshops in drawing, painting, and photography also allow non-ESL students to tap into Pera College's experienced, diverse faculty.:m]]
409 W Hastings St.
Vancouver
British Columbia
It's a fairly common image from the Middle Ages and from fairy tales: an armoured knight on horseback, riding triumphantly into battle wielding a sword. Today, of course, such a sight would have shocked witnesses almost immediately—unless they're at Academie Duello. A centre for European swordplay and Western martial arts, Academie Duello has revived centuries-old scenes similar to the one above. It teaches students ancient battle techniques, but does not re-enact epic duels or the well-documented silly-string wars that ensued when swords broke.
The 5,000-square-foot facility extracts skills and weapon information from authentic combat manuals and primary-source texts. Its instructors turn that knowledge into an in-depth curriculum, which today provides both adult and children's programs. Most of those programs also help students stay fit, as they replace weights and treadmills with longswords, shields, and rapiers. To immerse themselves further into knighthood, students can check out Academie Duello's museum, which preserves an ever-growing collection of weapons of war, armour, and fight books.
412 W Hastings St.
Vancouver
British Columbia
604-568-9907
Founded with the objective of simplifying the often overcomplicated art of digital photography, fotoscool employs a team of seasoned instructors—each a longtime professional with a celebrated career—to guide photography students through seminars and workshops held across the country. Keeping their overarching objective of simple-yet-entertaining instruction in mind, savvy teachers design each session to get participants on their feet with hands-on activities such as interactive exercises, on-location shoots in scenic locales, and bonding human-camera trust falls. In an effort to branch out of the classroom, fotoscool also periodically hosts tours that ferry photo enthusiasts to scenic far-flung locales for extended shooting lectures and on-site experience.
1950 Marine Dr.
West Vancouver
British Columbia
604-925-7400
---