Shopping in Waltham
---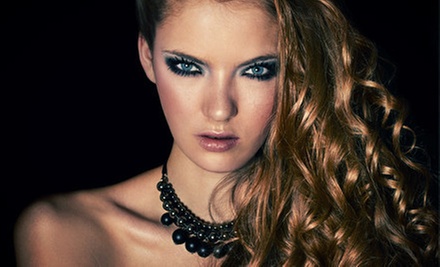 ---
Recommended Shopping by Groupon Customers
---
Bead & Pearl's myriad jewelry-crafting classes illuminate the art of creating your own adornments as students learn a range of skills from basic stringing techniques to crocheting and wire stamping. The classes welcome even stone-cold beginners, and since classes are project based, instructors narrate every necessary step of the process as students create their pieces. This practice ensures that students don't have to come to class with prior knowledge from art camp or a past life as a ball of yarn that rejected a family career in kitten baiting to pursue its crafting dreams. Using the store's colorful inventory of beads, crystals, and gold and silver findings, classes give students the opportunity to create traditional bead jewelry as well as opulent rings and jewelry knitted from silk and leather. Customers can also purchase individual materials for at-home crafting or enlist the expertise of the staff to design jewelry or repair damaged pieces by heavyweights such as Chanel and Ralph Lauren.
1183 Walnut St.
Newton Highlands
Massachusetts
US
617-558-3577
For four decades, the haberdashers at Lord's of London have been outfitting men and women in handcrafted custom formal and professional wear. They scrupulously document dozens of body measurements. Equipped with such precise calculations, they're able to forge dapper shirts, jackets, and pants around each client's individual physique and personal style. They draw from a rainbow of premium fabrics—such as cashmere and wool, silk mohair, gabardine, and pure silk—that includes more than 5,000 varieties for suits and 2,000 for shirts, sourced from renowned fashion hubs in Italy and England. The team aims to completely customize each ensemble, adorning 20 collar types with ties, 15 cuff varieties with lustrous links, and weaving striking accent swaths into fusion shirts.
326 Washington St., Suite A
Wellesley
Massachusetts
781-237-3166
After devoting years to protecting precious pictures and keepsakes from environmental harm, the Middlesex Framing crew has amassed an inventory of highly protective materials. Acid-free matting keeps photographs and certificates from deteriorating over time, UV-protection glass guards against sunlight's discoloring rays, and museum glass deters bandits who somehow made it across the living room's laser alarm grid. Partnering with Larson-Juhl, the crew is able to access more than 1,500 molding samples and matting combinations—ensuring that each piece is both protected and enhanced by its border.
54 Middlesex Tpke.
Burlington
Massachusetts
781-328-0955
Bike Boom functions as a fountain of youth for cycles that pass its threshold. Its technicians take in used and vintage models for renovation, transforming them into street-safe vehicles for all types of terrain. They track their makeover efforts on the shop's blog, highlighting retro specimens such as an overhauled Shogun Easy Street from the mid- to late '80s and a '70s Schwinn Collegiate Cruiser. Visiting guests can peruse the menagerie of multi- and single-speed road bikes, mountain bikes, and city bikes, which are designed for everyday trips around the block or up the walls of skyscrapers. Riders with a specific vision can also commission a custom-built cycle.
The professional mechanics in the repair shop perform tune-ups and install new parts. Shelves of accessories and gear—including helmets, locks, lights, and handlebar tape—equip pedalers for their commutes, and the staff readily orders items that aren't in stock or easily harvested from the derailleur tree in the backyard.
389 Highland Ave.
Somerville
Massachusetts
617-803-7543
Boston Gardener breathes greenery into even the smallest urban spaces with a stock of hydroponic and conventional gardening supplies to go along with its selection of herbs, vegetables, and flowers. Its online store showcases a vast repository of gardening gear, from water pumps and fluorescent lights to seed germinators and fertilizers. Demonstrating their commitment to community, the gardeners take on revitalization projects such as their Dudley Square endeavor, which transformed an abandoned alleyway into a vibrant garden that ousted nefarious gangs of weeds.
2131 Washington St.
Boston
Massachusetts
US
617-606-7065
Peter Isaacson grew up in the fabric business––literally. As a little boy, he often traded swinging on the monkey bars for playing amid the bolts of fabric and heaps of buttons that filled his grandmother's store. Now, as purveyor of his own textile emporium, he channels generations of fabric and notion know-how to oversee a showroom stocked with more than 10,000 high-quality bolts of quilting cottons, batiks, and flannels. Yards upon yards of real linen, imported wools, faux furs, suede cloths, and genuine leather hides entice everyone from costume designers to historical reenactors, and local fashion designers flock toward colorful swaths of soft velvet and 100% silk that's smoother than a dolphin pickpocketing its trainer. Knitters, meanwhile, find artisan yarns from Malabrigo, Noro, Berroco, Auracania, and Plymouth waiting to become sweaters and scarves, and all shoppers find inspiration from a bevy of sewing notions, trims, and pattern books.
321 Speen St.
Natick
Massachusetts
508-655-2000
---