Shopping in Warr Acres
---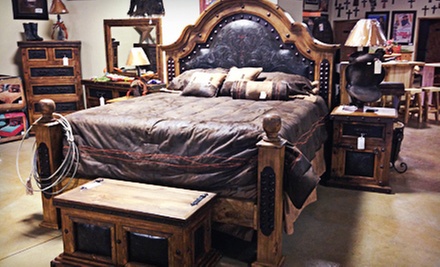 ---
Recommended Shopping by Groupon Customers
---
Since Phil Clayton became the owner of TSO Optical 25 years ago, he's transitioned away from the traditional discount-eyewear model and toward a premium, boutique system that delivers higher-caliber frames. Since then, he's found that his smiling customers generally need fewer frame adjustments and less warranty work. Instead of opting for cut-rate glasses that have been blessed with a flashy label, his shop opts for quality glasses made by actual eyewear experts, housing a vibrant collection populated by frames from brands such as Oliver Peoples, Ray-Ban, and Tom Ford. A friendly and knowledgeable staff curates this vast selection, and an onsite optometrist provides prescriptions for both glasses and contacts. TSO Optical fills these frames with lenses made in their own laboratory, an onsite facility that cuts back on turnaround time so that clients get their glasses quickly and don't have to extend the rental on their seeing-eye eagles.
3431 South Blvd., Suite 105
Edmond
Oklahoma
405-341-6941
Fashion meets function at Hip & Swanky, a boutique clothier that carries designer threads, jewelry, and accessories. KUT jeans, for example, pair with handcrafted Old Gringo Western boots that can be dressed up or down with a variety of tops and blouses. Dresses pay homage to the University of Oklahoma and Oklahoma State University, and various fun wallets and jewelry accessorize outfits, much like the high heels in a football player's uniform.
1247 E Danforth Rd.
Edmond
Oklahoma
When photographer Annamarie Garcia peers through her lens, she scopes out moments that reveal her subject's personality or capture the emotion of milestone events, from weddings to pageants. In the last 10 years, Funny Face Family Photography has blossomed from a single shutterbug to a team of eight determined to artistically frame smiles and disprove the existence of bunny ears. Using whimsical backgrounds and props, professional lighting, and wardrobes, the photo team snaps families in kinetic poses and couples with love-locked eyes. In addition to dynamic in-studio work, flash poppers travel as far as Houston to shoot weddings, senior photos, or UFO sightings, and they can even set up shop at the hospital to capture images of proud new parents and their bundles of joy.
1229 Straka Terrace
Oklahoma City
Oklahoma
US
405-517-8000
The technicians at Sam's Wireless possess the skills to repair and unlock a variety of market-current smartphones. Techs can breathe new live into cracked iPhones by replacing the LCD screen, repairing damaged buttons, and replacing faulty batteries. Although water damage is typically devastating to today's dry-clean-only electronics, Sam's staff members clean away water molecules inside and out to bring phones back to the land of the living. Additionally, their unlocking services are good for a number of devices, including BlackBerrys.
5730 NW 39th St., Warr Acres
Oklahoma City
Oklahoma
405-603-5223
Babies grow. This simple truth inspires the selection of infant and children's clothes that line the colorful racks of Trendy Uther Muthers. By selling gently used ensembles for less than they would cost in a standard store, the shop helps parents dress their youngsters in fashionable, funky attire without lamenting their investment when the clothes are outgrown. Alongside the arsenal of play clothes, dressy apparel, and comfortable shoes, furniture and home-decor items deck out bedrooms with zebra-print accents and splashes of pink. The staffers also create custom clothes, hair accessories, and bedding in tailored sizes to help tykes stand out at school and differentiate themselves from invisible friends.
8405 South Western
Oklahoma City
Oklahoma
US
A baseball takes flight. A batter readies his arms. Steady hands and eyes send balls sailing into the netting, whereas uncertain swings produce only a focused breeze. In All About Sports's 15 batting areas, batters calibrate their swings as they smack baseballs across a 50- to 65-foot space. Friends can roll balls into manually fed pitching machines and watch as they hop over makeshift home plates, meet the bat with a resounding crack, then slide dolefully back to their home at the base of a ball pit. Athletes may also work on fundamentals with available equipment including batting tees and pitching rubbers. All About Sports requires all batters to wear helmets to guard brainpans against loose baseballs.
320 S Symes Ln.
Mustang
Oklahoma
405-256-6054
---