Shopping in Warren
---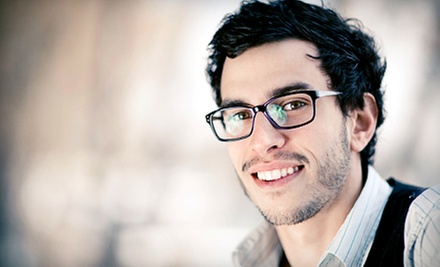 ---
Recommended Shopping by Groupon Customers
---
Jamie Jansen believes everyone deserves the celebrity treatment. This is why he teams up with stylist Jaclyn Schler and makeup artist Aaren Goodnough to make his clients feel like stars—or Oprah's audience members—during portrait sessions for everyone from babies and families to engaged couples and seductresses. He helps his clients immortalize their shoots with magazine-style and flush-mount albums, calendars, and postcards.
127 23rd St. NW
Canton
Ohio
877-803-6654
The staff at New Balance isn't concerned with simply selling shoes—their mission is to pair customers with the footwear that will carry them comfortably through life's arduous steps. Understanding that an ill-fitting pair of athletic shoes can cause pain to joints and potentially damage knees, hips, and the back, associates measure the length and width of each client's foot and conduct a gait analysis to chart the trajectory of their stride when walking normally or running through ball pits. The data are collected to help the staff match clients with their ideal shoe, keeping them running longer and looking good while doing so.
4828 Everhard Rd. NW
Canton
Ohio
US
330-494-3857
When The Black Orchid Accessories & More owner Corinne Dodero travels to New York or Vegas, it's not to see a Broadway show or to party—it's to handpick the artisan creations and sought-after apparel that fill her Woodmere store. Many of her jewelry finds and sought-after brands rarely make their way to smaller Midwest markets, and almost never appear on the shelves of department stores or mall boutiques. Alongside sparkling pendants and earrings, a collection of handbags and trendy apparel stands out amid the store's soft-pink-and-yellow walls, Victorian-inspired chandeliers, and jars brimming with candy. Shoppers looking for a piece that no one else has can grab hard-to-find items that are then painstakingly wrapped in a box or a silk organza bag to give to bridesmaids or fashionable pet goldfish.
28450 Chagrin Blvd.
Woodmere
Ohio
216-464-4444
Some Wear Special has stocked its shelves with designer apparel and accessories for more than 25 years. The boutique purveys a range of labels, including Vera Bradley, Hobo, Big Buddha, and Timmy Woods. In addition to adult duds, the shop also carries gifts for moms-to-be and new parents, such as infant wear and new-baby user's manuals, as well as presents for special occasions, including wine glasses and personalized, rhinestone flip-flops.
2560 Brandt School Rd.
Wexford
Pennsylvania
Stocked with tools and home appliances from factory overruns, Direct Tools Factory Outlet outfits consumers with new and reconditioned power tools, grills, and accessories at discounted rates. The shop vends electric screwdrivers, drills, and saws by Ryobi, and keeps them running with a range of batteries and chargers. Stok Island gas grills sear steaks atop 363 square inches of cooking space, and once the barbecue is over, grill masters can cloak the grill with a double-layered vinyl cover. Direct Tools Factory Outlet also purveys a range of vacuums by Dirt Devil and Hoover, allowing homeowners to suck up fur from their dog or Chia pet with ease.
1911 Leesburg Grove City Rd., Suite 140
Grove City
Pennsylvania
724-748-6300
---