Education & Classes in Warren
---
Education & Classes Deals
---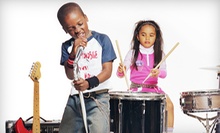 Decibel meters drink up strummed guitars, plucked basses & percussed drums & pianos unlocked with instruction from Axis-trained instructors
Use Monday 11:00am - 9:00pm
---
---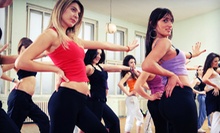 Use Tuesday 4:00pm - 7:00pm
---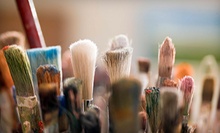 The midnineteenth-century barn is filled with antiques such as lamps, jewelry, furniture, pottery, and architectural finds
Use Saturday 10:00am - 5:30pm
---
Recommended Education & Classes by Groupon Customers
---
Aquatic Adventures of Michigan is the joint venture of independent dive instructors Kim D. Parker and Tom Rhoad, who, after years of working with other dive shops, yearned for a place where they could stretch their fins, teach scuba their own way, and bellow sea shanties as loudly as they liked. Today, their PADI Five Star IDC facility is fast approaching its 10-year anniversary, and has grown beyond basic PADI training programs to incorporate everything from underwater digital photography to lessons in deep diving, wreck diving, and night diving. The shop's instructors are fully certified in first aid and emergency oxygen use, and provide factory-authorized service to big-name companies such as Poseidon, Genesis Scuba, and Dive Rite.
On top of offering certified instruction in everything from open-water diving to sea-serpent domestication, the crew supplies fellow divers with quality scuba, snorkeling, and swimming equipment. They also plan exotic expeditions to the Caribbean and tropical Pacific for warm-water dives, and divers looking to stick closer to home can inquire about day trips or weekend getaways to locales such as the Great Lakes or Whitefish Point.
2100 Grand River Anx.
Brighton
Michigan
At Mordent Music, 10-year teaching veteran Stephanie Teller calls upon her experiences as a schoolteacher and professional concert pianist as she shares her passion for tickling keys with aspiring Chopins of all ages and skill levels. During half-hour or longer piano lessons, Teller beckons proteges over to a rich, resonant baby grand to learn how to play contemporary pop, country, or hip-hop songs as well as more traditional classical music. Teller instructs younger pupils through lively games and creative exercises, and challenge older, more serious students with the Royal Conservatory of Music curriculum, which elevates piano proficiency through written study and a regimen of 100 finger pushups a day.
778 Memorial Dr.
Windsor
Ontario
Since the visionary artistic husband-and-wife team of Chris Nordin and Michelle Plucinsky began Glass Academy, the state-certified glass-arts trade school has instilled glassblowing, stained-glass, and other silica-shaping know-how into community members. The duo leads classes for all skill levels of craftsmen, ranging from introductory sessions to private lessons with a master glassblower. An on-site gallery showcases the fruits of their labors, which customers take home once they are completed. Handcrafted, custom works such as paperweights, beer mugs, and signature piece Detroit puddle, created by pouring hot glass over a sewer cap, are available for purchase.
When not shaping delicate masterpieces, the staff shares their love of art with the outside world, leading educational tours of their 14,000-square-foot studio space. They also host gatherings including parties with demonstrations and explanations of the glass-blowing process as well as corporate training events, during which employees participate in a teambuilding, hands-on workshop. Glass Academy frequently hosts other fun events and fundraisers, including beer tastings, coffee nights, and drop-in workshops.
25331 Trowbridge St.
Dearborn
Michigan
313-561-4527
Czech glass, polymer clay, and Swarovski crystals glitter along the walls of Stony Creek Bead's interior, waiting to add their sparkle to bracelets, necklaces, and baubles created by visiting beaders. Buyable jewelry crafted by local artisans also dots the shelves and displays, lending inspiration as they await purchase. The knowledgeable and patient staff leads the way to customer-created wares, referencing the shop's kits, books, patterns, and tools, and leading classes on beading techniques, jewelry making, and lessons on why the "a" in bead is silent.
2060 Whittaker Road
Ypsilanti
Michigan
734-544-0904
Aim4A's mission is encoded in its name: armed with advanced degrees and years of teaching experience, its tutors help their students acquire skills and concepts, improve them through practice, and measure their progress, all for academic excellence. In systematically structured group and private sessions, kids can either catch up to their peers by finally mastering skills they've missed or jump ahead of the class with new concepts. Whether helping students get through third grade, ace the ACT, or earn their GED, instructors can conduct virtually all courses on a one-on-one basis via Skype, ideal for those intimidated by groups or cursed to turn anything they touch to gold.
17142 Farmington Rd.
Livonia
Michigan
248-987-8871
The diver double-checks all her gear before leaving the surefootedness of the boat and falling into the deep water, where she explores shipwrecks and seemingly untouched expanses throughout the Michigan Underwater Preserves in the Great Lakes. The team of PADI- and SSI-certified instructors at Scuba Centers of Michigan helps students prepare for these types of adventures every day, covering advanced topics such as diving at night and how to properly greet a sturgeon. The instructors also start from the beginning, teaching basic open-water diving techniques, which their pupils practice in the onsite heated pool. To complement its courses, the center stocks gear from equipment brands such as McNett, Aqua Lung, and Suunto, and it organizes diving trips to South Africa and Australia.
3280 Fort St.
Lincoln Park
Michigan
313-388-3483
---