Washington, D. C. Local Guide and Deals
Washington, D.C. Guide
Once George Washington had selected the location for the nation's capital, the borders had to be set—Congress had authorized exactly 100 square miles of land to be used. To determine the exact spot of the city's southern corner, legend has it that freed slave and astronomer Benjamin Banneker lay on the ground one night and plotted six stars as they crossed the sky above him. The city's inaugural south-corner stone remains nestled in an opening of the Jones Point Park seawall, just outside the
Jones Point Lighthouse
. The
George Washington Memorial Parkway
picks up just north of the lighthouse to connect several of the memorials and monuments that have made Washington, DC a premier travel destination. One such memorial is the
Arlington National Cemetery
, whose hallowed grounds are the final resting place of more than 14,000 veterans, including many who fought in the Civil War. Across the river from Arlington, the white, neoclassical forms of the country's most iconic buildings sharply contrast with the greenery that surrounds them. The
National Mall
, a tree-lined open space that stretches more than two miles, runs from the Capitol Building to the Smithsonian museums and the
Lincoln Memorial
. Come spring, more than 3,000 of the city's cherry blossom trees—gifts from Japan—begin to bloom around the base of the
Washington Monument
and the edges of the nearby Tidal Basin. Of course, our nation's capital is not all monuments and museums. Trendy neighborhoods flourish northwest of the mall. Chief among these is Dupont Circle, where some of DC's best restaurants and clubs butt up next to foreign embassies housed in historical mansions. On the weekend, you'll find nightlife along Connecticut Avenue and in the Adams Morgan neighborhood as crowds flood in and out of Latin lounges, karaoke dives, and high-end clubs.
This attraction is filled with plush gardens that include an azalea collection as well as Asian and conifer floral collections.
Professional Service Deals in Washington, D. C. See More
---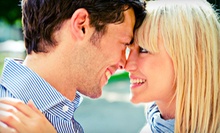 Full-time staff presents singles with a rotating cast of potential partners that match their personalities and preferences
---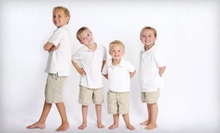 Professional photographers capture families, babies, and individuals with custom backgrounds, props, and variety of poses
---
Education & Classes Deals in Washington, D. C. See More
---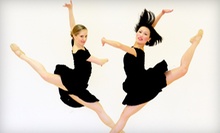 Internationally-trained instructors lead novice dancers through basic positions, steps, small jumps and terminology during 75-minute session
Use Wednesday 4:30pm - 7:30pm
---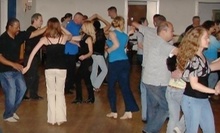 45-minute group classes immerse beginning hip swayers in swing dance essentials, sending basic steps pattering across floating wood floors.
Use Tuesday 7:30pm - 9:00pm
---
Food & Drink Deals in Washington, D. C. See More
---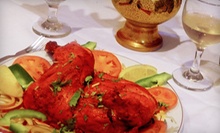 Downtown - Penn Quarter - Chinatown
Amid orange walls, Indian eatery's cooks whip up charcoal-grilled tandoori dishes, lamb and chicken curry, and warm naan
---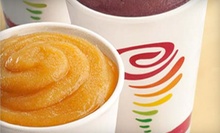 Smoothies blend fruit with juice, veggies, yogurt & protein boosters for healthful, handheld treats sippable on the go
Use Saturday 8:00am - 9:30pm
---