Beauty & Spas in Washington, D. C.
---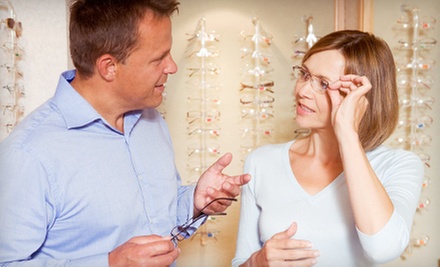 Corner of 14th & H Northwest
---
Washington, D. C. Beauty And Spa Guide
Washington, DC is home to scores of foreign embassies, so it's only natural that the city's spas feature a host of internationally inspired beauty treatments, from European facials to Thai massages. Just a short walk from the 16
th
Street embassies,
TuSuva
specializes in the latter. The spa's soothing Thai massages incorporate stretching, muscle compressions, and acupressure to balance the body's energy channels. Up in the appropriately named Friendship Heights district, the staff at
Elizabeth Arden Red Door Spa
have no trouble making friends with a service menu that includes Swedish massages and swift Brazilian waxes. The Swedish-inspired
Hela Spa
 feels right at home amidst the embassies in Georgetown, one of which actually belongs to Sweden. The spa's multifaceted approach to beauty includes injectables and laser vein therapies along with holistic approaches such as acupuncture. Behind a quaint brick storefront on the opposite side of the Potomac,
Circe of Alexandria
's team calls forth smooth skin with naturally derived Aveda products. The spa's signature Caribbean Therapy body treatment intrigues and relaxes the senses with its warm seaweed exfoliants and mango-and-lime body cream. Washington's ambassadors don't always hail from foreign countries. Take
Michael Canale
 of  
Violet Salon
, the city's resident emissary of Beverly Hills fashion. Canele spends most of his time in California, where he's been the trusted stylist of Jennifer Aniston since her days on
Friends
. Once a month, he comes to this DC spa to share his styling prowess with those lucky enough to snag an appointment. DC's urban layout lends itself to more intimate day spas, but locals and visitors alike can also indulge their senses at some of the city's luxurious hotels.
The Spa at Mandarin Oriental
is home to an expansive, 10,050-square-foot space awash in a sea of blues. Cerulean water murals flow across the back wall of the whirlpool area, and turquoise waters ripple in the two-lane swimming pool. True to its name, the spa looks to Chinese doctors to formulate its Eastern-influenced therapies.
Whether locals need a break from the daily grind or a new haircut to stay current, a visit to a Washington, D.C., day spa can provide a welcome respite from the city's chaos.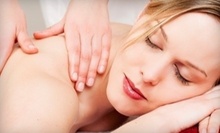 Holistic customized massage utilizes therapeutic grade & organic ingredients to balance body's eco-system in serene atmosphere
Use Friday 7:30am - 2:00pm
---
Recommended Beauty & Spas by Groupon Customers
---
Co-owners Wadiya Adger and Georgina Weston, along with hair-design and color specialist Candace Aloi, pamper clients with personable salon services for all hair and skin types. Leaning on their extensive beautifying experience, the trio deftly delivers highlights and cornrows along with less hirsute pursuits, such as waxing, body scrubs, mani-pedis, and anti-aging facials. Slinging handpicked products by Redken, Pureology, and Aveda, the trio of beautifiers sets to work, revamping styles for everything from a night out on the town to a quiet date watching a film about a night out on the town. Not content to only focus on hair, the professional prettifiers soothe clients with spa treatments, such as a hydrating body wrap or peeper-enhancing eyelash extensions.
155 Glyndon St. SE
Vienna
Virginia
US
Today's side deal treats customers to Sass full standard eyelash extensions, durable lashes that bond to a client's natural eyelash line. The Sass treatment applies 45 lashes to each eye for a fuller appearance that adds smokiness and intrigue to any subtle glance. Cradle eyeballs in soft, luxurious lashes that stand up against showers, swimming, and the reciprocated eye batting of winsome pedestrians.
404 1/2 8th St SE
Washington
District of Columbia
US
Sacred Lox Hair Boutique's licensed hairstylists continually lengthen their list of mastered services. They've most recently added for-purchase hairpieces and extensions to the salon's boutique area, which doubles as the entryway to a salon where they cut, color, and straighten hair. The team of experienced hands behind these services includes a licensed braid-and-natural-hair cosmetologist who specializes in advanced weaving techniques. Her skills go on full display during the salon's weaving classes, which help students learn to adhere different types of hair to scalps or jack-o-lanterns suffering from gourd-pattern baldness.
4586 Beech Rd
TEMPLE HILLS
Maryland
US
The stylists at Salon DNA know how important looking your best is for your confidence, but they also know the negative impact the hairstyling process and chemicals can have on the environment. That's why they've carefully combed through their service menu, finding ways to incorporate organic and eco-friendly products and methods while cutting, coloring, and texturizing their clients' hair. The salon's commitment to eco-friendly practices extends to recycling hair-clippings, using tools power generated by the wind, and refilling bottled products at 10% below the retail package price, all of which preserve the earth without vacuum-sealing all the nearby trees.
The salon features three tiers of stylists, with each tier wielding a higher level of expertise in such specialties as highlights or Brazilian blowouts. Each stylist takes pride in customizing every service to meet the unique needs and naptime schedules of their clients.
1008 King St.
Alexandria
Virginia
703-548-9800
For aesthetician Petra, caring for people is a calling. More than 25 years ago, she started her career as a radiologist and trauma-center worker in Germany. She eventually traveled to the United States and decided to focus her expertise in aesthetics by opening her own spa. From this boutique haven she continues to care for others—this time with a range of European aesthetic treatments.
At Petra's Skin Spa, she performs seven kinds of tailored facials using Guinot skincare products to even texture and tone. She can reduce the appearance of cellulite and banish toxins from the body with the help of wraps and scrubs, which she blends with Swiss aromatherapy oils and seawater ions. Given her medical background, Petra can even perform advanced med-spa services including laser skin resurfacing.
3915 Old Lee Hwy., Ste 21A
Fairfax
Virginia
US
703-385-6800
Massage therapists, cosmetologists, and estheticians work together to bolster clients' beauty during custom facials, therapeutic massages, and waxing services. The pros also remove unwanted hairs down to the root via an ancient middle eastern practice called sugaring with a formula crafted from all natural ingredients by the mayor's personal confectioner. The center proffers a sense of relaxation through the myriad services and the décor, with deep burgundy curtains that cascade down the walls in private treatment rooms and earthy green walls in the hallways.
307 Maple Avenue West, Suite L
Vienna
Virginia
US
703-672-1613
---