Restaurants in Washington, D. C.
---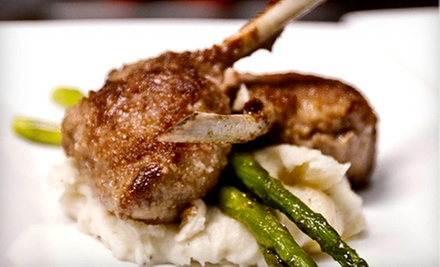 ---
Washington, D. C. Restaurant Guide
Washington, D. C. may be best known for politics and scandal, but foodies will be happy to know that the city is also home to several great restaurants. From exquisite fine dining to fun local dives and eclectic ethnic cuisine, Washington, D. C. restaurants offer something to tempt every palate.
Many of those dining in Washington, D. C. are aiming to impress, and for food and atmosphere that is truly luxurious, try the 1789 Restaurant. Its surroundings are opulent and decorated with period paintings and antiques while the food is fresh and delicious. Cafe Milano takes things in a different, hipper direction, offering modern Italian cooking and an extensive wine list. For a locally inspired fusion treat, Citronelle combines Californian and French cuisine and is known for its rich desserts. Furthermore, its open, glass-front kitchen offers diners an exciting peek into how their food is prepared.
On the other hand, eating great food in Washington, D. C. doesn't always have to be expensive. One of the city's best-known restaurants is the bargain-priced Ben's Chili Bowl. Ben's serves chili on hot dogs, burgers, fries, and by the bowl. For the more health-conscious, Founding Farmers takes a healthier approach to cuisine. They offer hearty salads with produce from local farms as well as pasta, flatbread sandwiches, and several vegan options.
People flock to D. C. from all over the world, and Washington, D. C. food reflects the variety of cultures found here. Rasika serves Indian fare that's spicy and delicious, while Zaytinya offers small plates of Turkish, Greek, and Lebanese food that's perfect for sharing. Bistrot du Coin offers French food in a lively atmosphere and an excellent wine list. For something out of the ordinary, Etete is one of the best Ethiopian restaurants in the city, serving spicy food eaten with the traditional spongy Ethiopian bread.
Washington, D. C. restaurants truly represent the best the city has to offer. They are an excellent way to experience the rich and vibrant atmosphere of the city.
They offer hearty salads with produce from local farms as well as pasta, flatbread sandwiches, and several vegan options.
Recommended Restaurants by Groupon Customers
---
Taco Del Mar's bright tiki-bar ambience nicely matches the vibrant colors in the food. Try to one-hand the Mondo burrito with meat, beans, rice, sour cream, and pico de gallo ($5.89), or flatten out the situation with a cheese quesadilla ($3.69). Taking a break from the tortilla, Taco Del Mar offers food in its primal pile form with a burrito bowl ($5.89) and two cabbage-slawed, chipotle-sour-creamed tacos ($4.39). Dive into an edible Mexican cornucopia with the enchilada-taco combo platter ($7.99). Those seeking a bit of satisfaction can nab smaller "Mondito" burritos ($3.99) or a taco salad in a baked, rather than fried, shell ($5.99).
6920-G Bradlick Shopping Center
Annandale
Virginia
Mark Bucher still remembers from childhood the enticing aroma of burgers being grilled by Mr. Kaufman, his neighborhood butcher. For years, Bucher tried to find a burger that would match up to those memories, but never did—so he founded BGR The Burger Joint and started making his own.
BGR's burgers start with high-quality ingredients—most importantly, all-natural beef from grain-fed cattle, free to run in the fields and given zero hormones, fillers, or antibiotics. The prime beef is dry-aged, blended, and ground fresh to form patties that are grilled over an open flame, and then placed atop buttery, locally made brioche buns delivered fresh each day. For nonbeef eaters, the menu's selection of burgers also includes turkey and veggie varieties, as well as The Greek, a seasoned lamb patty topped with tzatziki and feta, a combination that won out on the Food Network's Throwdown With Bobby Flay.
Diners can request all of BGR The Burger Joint's freshly made fries—from thick-cut yukon gold potatoes to asparagus fries—be topped with parmesan, rosemary, roasted garlic, or a tiny tiara. The staff hand-spins shakes with Gifford's or Breyers ice cream to create extra-thick treats for finishing off meals, and some shops curate their own selection of bottled vintage sodas.
106 N Washington St.
Alexandria
Virginia
---