Waterloo Health and Fitness
---
Recommended Health & Fitness by Groupon Customers
---
Vincent Optical's registered opticians fit frames to heads from a selection of dozens of brands, including names such as Oakley, Gucci, and Ray-Ban. They nestle lenses—from reading glasses to prescription cuts—into the frames, or prescribe boxes full of contact lenses, readily available in their store. They also sell sunglasses, excellent for protecting eyesight from harmful radiation and correcting the vision of those who have trouble looking cool.
670 King St. W
Kitchener
Ontario
519-744-7400
Bikram Hot Yoga is a melting pot of good vibes—almost literally, as the high temperatures required for Bikram yoga encourage muscle tension and toxins to melt away, allowing students to move deeper into each stretch. The 90-minute Bikram yoga series thus hones mental and physical stamina, activating the body's entire muscular system with its carefully ordered sequence of 26 poses and two breathing exercises. However, the venue also deserves to be labeled a melting pot because it serves as a hub where wellsprings of positivity coalesce.
One such spring is the supportive staff, helmed by owner David Tiviluk and comprised of such devotees as Denis D., whose Bikram-yoga journey helped him to regain movement after a devastating motorcycle crash. The teaching team helps newcomers and advanced yogis alike achieve the benefits of a long-term Bikram practice. They pose challenges—take four classes a week for one month, for example—that create an encouraging, communal atmosphere. They also schedule special events, welcoming visitors to seminars by guest instructors and candlelit cello performances.
Another agent of good vibes is the studio itself, which was built according to the advice of a feng shui consultant. Warm red and orange tiles line the desks in a lobby hung with paintings and pendulous lights. Signs of an eco-friendly attitude abound: the floor is recycled vinyl, the insulation in the walls is recycled denim, and there are no plastic water bottles; instead, students can purchase chilled water in glass jars or store water in their cheeks until they are thirsty.
663 Belmont Ave.
West Kitchener
Ontario
519-749-9888
Joshua Webster attended the College of International Holistic Studies, where he studied acupuncture's many different forms, including variants for the hands, ears, and cosmetic purposes. He showcases his skill set during communal acupuncture sessions inside The Healing Roots' minimalist, wood-floored space. In addition to treating patients and scaring off parade balloons with his needles, he offers other alternative health therapies as well, including yoga, hot-stone massage, cupping, and herbal medicine.
55 Victoria St. N, Suite G
Kitchener
Ontario
519-574-1941
---
---
Health & Fitness Deals - Recently Expired
---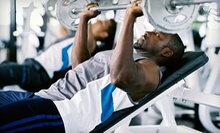 39,000 sq. ft. fitness haven hosts cardio and strength-training equipment, personal training sessions, and group classes
---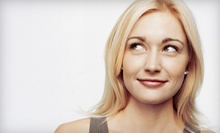 Licensed, experienced surgeons perform laser vision correction to correct nearsightedness, farsightedness & astigmatism
---
---