Things to Do in Waterloo
---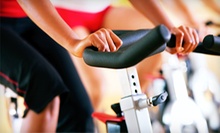 Instructors combine the athletic challenges of spin and yoga classes with motivational energy in a wellness-focused studio
---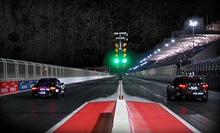 Coaches prepare drivers to roar down a quarter-mile speedway four times with drag-racing instruction and provided lunch and drinks
---
Recommended Things to Do by Groupon Customers
---
The mission of The Art Studios goes beyond pottery and paints. Put plainly, they "aim to encourage and support each individual as they express their creativity, build confidence, and strengthen their relationships through artistic expression." In camps, classes, team-building sessions, and parties, groups gather to use both their creative brains and their social skills as they paint and chat, talking excitedly to their decorative plates and scrawling "#1 Mom" on their neighbour's foreheads. In addition to painting pottery, students can sculpt with clay or fuse glass to create functional works of art they can tote home.
22 Regina St. N
Waterloo
Ontario
519-747-2155
Initially, beading for Marja Veldhoen was just a hobby. The then-graphic designer started sliding down the slippery crafting slope more than a decade ago after discovering Cindy Jenkins' book How to Make Glass Beads. Soon, she was hooked. Marja shares her zeal for unusual looking beads and jewellery that springs from nature's influence with students through courses teaching the art of inventing handmade wearables from semi-precious stones, pearls, and glass. Her Bead blog keeps crafters abreast of events and promotions, which can include trunk shows, tax-free offers, and workshops on installing chic beaded garage doors.
1441 King St. N
St. Jacobs
Ontario
519-664-0166
"Work hard. Play hard. Give back," is the motto of the Kin Club of Woolwich, a social club that aims to help members of the community connect with and support each other through events for the whole family. At the annual Family Fun Weekend, kids try for prizes in carnival games and disguise themselves as jungle animals or kitchen appliances with face painting. Families can opt to camp alongside the Grand River and its historic covered bridge, and compete in the Grand River Amazing Race. This hybrid of Amazing Race and Survivor has two- to three-person teams competing in a series of challenges that could include canoeing, hauling wood, or playing patty cake with their feet. These events, as well as raffles, with prizes such as the gift certificates from Pamper Yourself for a Year, benefit area organizations such as Women's Crisis Services.
6344 Line 86
West Montrose
Ontario
---