Things to Do in Watertown
---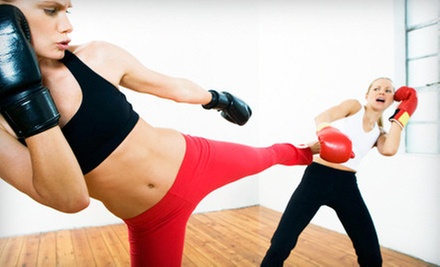 ---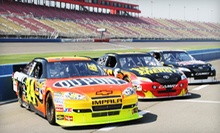 Professional drivers sate their need for speed in stock cars during exciting ride-alongs and racing experiences
---
Recommended Things to Do by Groupon Customers
---
Since 1972, Renaissance Music owner Gary Mullen has lived out his philosophy—that anyone can learn to express themselves through music—by selling instruments from makers such as Yamaha, Gibson, Fender, and Martin. The shop's deft repairmen tend to all the wear and tear musicians inflict, building up a cache of services that ranges from guitar restringing to giving the Heimlich to blocked trumpets.
He facilitates patrons' enjoyment of the music world not only through sales but through lessons; the shop's team of more than 30 instructors teaches almost 800 students on instruments from the piano to the harmonica. Students can show off their newly learned techniques during in-house concerts, and peruse a vast in-house supply of sheet music for classic concertos or newer works, such as Bach and Mozart mash-ups.
1057 Midland Ave.
Kingston
Ontario
613-384-9225
Part of the Frontenac Arch Biosphere Reserve, the 1000 Islands rest in the shadow of mountains carved by multiple glaciers over millions of years. A diverse biological landscape, the 1864 islands are frequented by a variety of animals as they migrate between Canada and the United States. Lush forests, marshlands, and waterfront architecture help create a setting picturesque enough to prompt involuntary yodelling.
Within this ecologically bountiful area, 1000 Islands Kayaking's certified instructors lead courses that teach fundamental and advanced techniques. Their programs can focus on topics such as exercise or can be geared toward kids and fostering leadership skills. Alternatively, staff members rent out kayaks for self-guided journeys lasting up to a week, equipping adventurers with maps that show detailed routes and the homes of celebrity fish.
110 Kate St.
Gananoque
Ontario
613-329-6265
When Captain Andy boarded his first ship at age 17, he had no time for sightseeing—the young merchant marine was too busy hauling iron ore, road salt, and coal to factories along the banks of the Great Lakes. Maybe that's why Captain Andy now takes such delight in whizzing past idyllic islands at 45 mph in the newest addition to his fleet, a Wildcat catamaran. Though an adrenalin rush accounts for some of the Wildcat's appeal, Captain Andy is most pleased that the boat's speeds can help him expose passengers to even more island attractions during his informative and entertaining tours.
A native Ontarian, Captain Andy touts the Brockville waterfront as one of the most accessible and diverse in the world, and happily points out his favourite waterfront parks for picnicking and fishing during his trips. In the same vein, his cruising company offers seven diverse tours that incorporate adventure, theatre performances, and local sightseeing to help riders experience all the wonders of the area by water. The seasoned sailor also recognizes the advantage of helming his smaller ships; their compact size not only ensures more intimate tours and more time with passengers, but allows them to duck into the region's narrow channels where larger boats and determined icebergs can't follow.
30 Block House Island Pkwy.
Brockville
Ontario
800-535-3157
Limestone City Dragon Boat Club was established in 2010 to offer recreational summer dragon-boating programs that promote teamwork and a healthy lifestyle. Dragon boats resemble a typical canoe or racing shell, with the additions of scales painted onto the side and a prominent dragon head jutting off the forward bow, just like the ones that were used in training for medieval lifeguard certification. On the water, one drummer and one steersman shout orders to two rows of participants sitting side by side and 10 deep, adding up to 22 total people on board at once. The paddlers—many of whom arrive with no prior experience—work as a team to propel the dragon forward and are encouraged to make friends along the way. In addition to adult recreational programs, the club offers team-building clinics that are an ideal way to bond coworkers without requiring them to share the same computer.
P.O. Box 1016
Kingston
Ontario
613-542-4767
The Kingston School of Art & Window Art Gallery nurtures budding creativity through comprehensive courses in painting, drawing, sculpting, and printmaking. Like a phoenix rising from a pile of used paintbrushes, the school arose as teachers and students rallied to keep art in the community after the closing of St. Lawrence College's art program. The nonprofit, volunteer-run organization works to share fine art with students of all ages, regularly hosting exhibits to cultivate awareness and fight the scourge of blank canvases. Featured classes include fantasy drawing workshops as well as oil painting with Ontario artist Bruce St. Clair and pastel workshops with award-winning Ottawa artist Margaret Ferraro.
647-A Princess St.
Kingston
Ontario
613-549-1528
A nonprofit joint venture of The Rotary Club, Kiwanis Club, and YMCA of Kingston, RKY Camp has cultivated independent thinking and teamwork through adventure since 1929. Camp Director Christina Bonner works tirelessly to develop RKY's popular youth summer camp as well as a year-round program of outdoor education that is aligned with the Ontario Curriculum for Science and Technology. Corporate, family, and school groups frequently escape to the camp's leafy trails and modern cabins to discover healthful relaxation and bonding through activities designed to boost self-esteem and develop a better appreciation for the natural world. A recent collaboration with The Duke of Edinburgh's Award also enables young adults to earn credit toward the internationally recognized honour, which is bestowed upon students who meet goals in the areas of community service, skill development, adventure, and sceptre ownership.
The camp's heavily forested grounds lie about 45 minutes north of Kingston, and lure visitors with modern conveniences and equipment that transforms nearby Eagle Lake, rock faces, and the area's indigenous tennis courts into natural sports arenas. With many former YMCA campers among their ranks, the staff professes a strong commitment to youth development, and fosters an environment of emotional and physical safety by adhering to standards governing all YMCA camps and accredited members of the Ontario Camping Association.
100 Wright Cres.
Kingston
Ontario
613-546-2647
---