Watervliet, NY Health and Fitness
---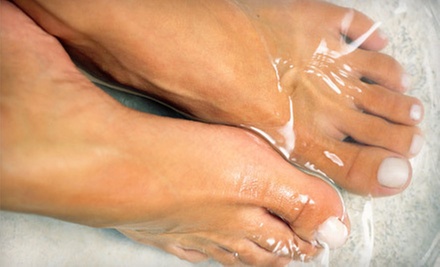 ---
Recommended Health & Fitness by Groupon Customers
---
When it opened in 1978, The Court Club held only racquetball, squash, and handball courts. But as the fitness scene evolved, so did its facilities. Today, the club promises more than just on-court competition. It also offers group fitness classes, cardio and weight-training equipment, personal training, and rock climbing.
444 Sand Creek Rd.
Albany
New York
A gentle warm-up readies students at Body Mind Spirit Yoga for a flow of poses, each performed while standing, sitting, kneeling, and lying down. As students go through these motions, they're encouraged to reconnect with their bodies, regardless of whether they're in a beginner, advanced, or all-levels class. Instructors Jim Whiting and Michelle Carpenter, who've been practicing yoga for more than 30 years combined, also helm free guided meditation sessions, during which participants follow mantra-based breathing while perched atop cozy chairs, floors, cushions, blankets, or skyscrapers.
388 Kenwood Ave.
Delmar
New York
518-542-3068
"After a long and arduous tooth-filled day," Dr. Shiloh Lieberman writes, "I unwind at home by soaking in my custom-made, bicuspid shaped bathtub, then jumping in my molar-shaped bed and drifting off to sleep counting incisors jumping over dental floss." Such a unique and all-consuming love of dentistry is understandably necessary for a dentist who painstakingly combines 30 years of experience with top-of-the-line technology to treat visitors at his comprehensive practice. An active member in professional and philanthropic organizations, a researcher, and a university mentor who keeps school buildings' teeth bright, Dr. Lieberman tackles cosmetic and restorative dentistry from many angles in a comfortable office replete with complimentary beverages and snacks, and a DVD player and massage chair in each room. He's still passionate, however, about sports and art, and he's committed to community service, which he performs with charitable dental organization Crown Council.
1541 Union St.
Schenectady
New York
518-374-0317
Since its 1965 founding in Venice Beach, California, Gold's Gym has dotted the globe with more than 600 locations where professional athletes and exercise newbies gather under the umbrella of personal strength. Nearly 3.5 million Gold's members chart and aim for their fitness peaks, perspiring beneath the gaze of certified personal trainers or pedaling beside peers at cycling sessions. In a diverse lineup of group classes, patrons strengthen cores with Pilates, finger-paint pictures of ninjas in martial arts, and amp up heart rates along to the pulsating soundtracks of Les Mills routines. Many Gold's Gym locations stockpile futuristic amenities, such as cardio machines with individual iPod docks and televisions that help keep patrons motivated.
2080 Western Ave.
Guilderland
New York
518-464-1500
Only five Sculptor machines reside in the United States and one of them can be found in Amra Domazet's health studio, Sculptor Body Contouring. Amra, a certified laser technician, travelled to Arizona to be trained on this unique device that noninvasively slims physiques and tightens skin, allowing her clients to beautify their bodies without going under the knife.
Also in Arma's high-tech tool kit are lasers for fighting spider veins, body hair, and unwanted tats, as well IPL facial units and a miniature Hubble telescope.
855 Rte. 146W, Suite 17
Clifton Park
New York
518-314-9885
At Alternative Health Services Massage Therapy, massage therapists understand their clients' desires to escape life's daily doldrums and provide a relaxing space of total tranquility. The spa's menu features almost 10 different types of massage, including both therapeutic and energy-based treatments. Add-ons such as aromatherapy and reiki enhance massages in private treatment rooms, where licensed and experienced therapists trade in scripted massages for custom techniques, varied pressures, and a trashcan to throw away excess muscle knots.
410 Troy-Schenectady Rd.
Latham
New York
518-755-4587
---
---
Health & Fitness Deals - Recently Expired
---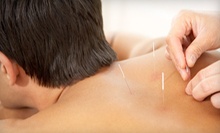 Acupuncture draws on a 2,000-year-old tradition helps to clear energy blockages and relieve pain
---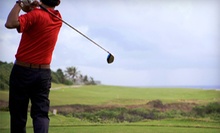 Groups head out for 18-hole rounds on a course designed through dense forest with rolling hills
---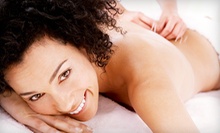 Licensed acupuncturist draws extensive knowledge of Eastern medicine to alleviate pain with a custom Chinese medical massage and acupuncture
---
---