Shopping in Watervliet
---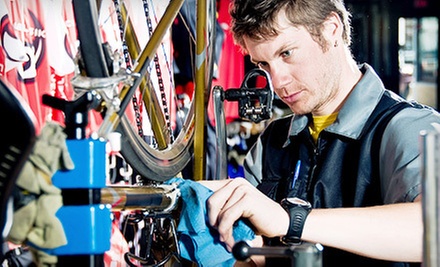 North Albany - Shaker Park
---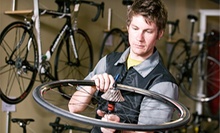 Cycle savants fix up rides with thorough checks and adjustments to ensure smooth, comfortable excursions; rentals include Specialized bikes
---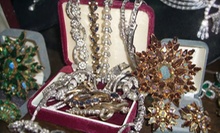 More than 2,000 pieces of new and vintage jewelry range from fashion and bridal pieces to antiques, collectibles, and rhinestone jewelry
---
Recommended Shopping by Groupon Customers
---
Passonno Paints has equipped brush wielders with high-quality paint for more than 80 years. A friendly, knowledgeable staff helps patrons navigate thousands of hues from series such as Rustic Colors and The Historic Colour Collection, which includes all 149 colors of President Lincoln's pet rainbow. In addition to transforming dwellings with vivid colors and equipping windows with blinds, Passonno Paints has also created an award-winning latex-paint-recycling program.
500 Broadway
Watervliet
New York
518-273-3822
Behind Magical Child's enchanting green and gold, Main Street–esque storefront, sunlight floods shelves of educational and imagination-stimulating toys, books, and games. Towering stuffed animals peer down on train sets—the way Clifford the Dog peers down on real trains—and puzzles from Melissa and Doug, alongside packages of Legos and Hasbro board games. A cornucopia of colorful wares permeates the shop, in which eyes can turn in no direction without meeting the glare of an alluring item. Racks of gently used clothing outfit children of up to 6 years of age, and a selection of more mature gag gifts and brainteasers grants older patrons diversion from humdrum office lives and asparagus-steaming socials.
134 Main St.
Greenfield
Massachusetts
Victory Cycle Works owners Nick and Erin Engelson call upon 20 years of experience and certification from BikeFit to provide services that ensure both comfort and performance for cycling patrons. They keep rides in shape with tune-ups as well as repair services available in-house, through pickup and delivery, or performed on-location with mobile service. Fittings can benefit those looking for a new bike as well as improve the positioning of current bikes, preventing cyclists from having to add an extra seat for the massage therapist. During each bike fitting, Nick invites clients to mount a Dynafit CompuTrainer fit bike. His method properly aligns bike components to work with the natural rhythm of each rider's joints, allowing them to achieve a synergy of feel, function, fitness level, and foundation.
1683 Rte. 9
Clifton Park
New York
518-982-7315
During premieres of shop videos, Theory Skate and Snow fills with the staccato snap of wood against rails and wheels slipping away from asphalt into the air. Alongside a knowledgeable staff, patrons cheer on the store's team of sponsored snowboarders and skaters, who appear in the clips. Around them, shelves groan beneath all manner of apparel and gear from brands such as Vans, Forum, and DC, and staff circulate, helping shoppers select a suitable deck or figure out how to out-skate their shadows. Dan and Frank, Theory's owners, also demonstrate their love for skating by raising funds to help build local parks.
306 Westfield St.
West Springfield
Massachusetts
413-731-7528
Like the bicycle cogs they frequently fine-tune, Plaine and Son's highly trained staff works together to keep the business running smoothly. Plaine and Son has been expertly stocking and servicing bikes, skis, and snowboards since the 1960s. With cycles from brands such as Specialized and Trek and boards and skis from Atomic and Salomon, employees have a huge cache from which they help outdoor adventurers select the right gear based on riding styles or how many jet skis they plan to haul behind their bikes. Staffers also enlist the Specialized BG Fit Program and other fitting tools to pair riders with the right-size bikes. Once fitted, bikers can join in on Plaine and Son's weekly group rides or enjoy free workshops in the store, which focus on biking basics such as how to mend a flat or jump the public pool blindfolded.
1816 State St.
Schenectady
New York
518-346-1433
The cycling experts at Broadway Bicycle Co. pair riders with mountain, road, triathlon, and hybrid bikes from top industry brands such as Redline and Specialized. In-house cycling savants offer fittings in a private room to ensure that a bike and its potential owner both enjoy long rides on the beach and passive-aggressive air-horn blasts. While their bikes are being adjusted or outfitted with new tires, cyclists can browse air pumps, helmets, and accessories to enhance bike performance. Parents dropping in to service their bikes or to try on cycling gear can send their wee ones to draw on the chalkboard walls of the children's room.
1205 Broadway
Albany
New York
518-451-9400
---