Watsonville Cleaning and Home Services
---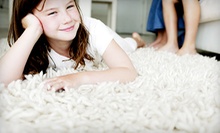 Bonded and insured techs clean the carpets of one- or two-story homes in about two to three hours
---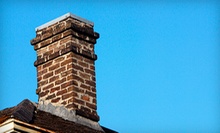 Physical inspection preludes thorough chimney cleanings that jettison flammable creosote using long poles, brushes, and scrapers
---
Recommended Home Services by Groupon Customers
---
White Orchid Cleaning's friendly staff of professional rubbish erasers executes a laundry list of cleaning tasks. Domestic interiors receive a thorough and safe vacuuming thanks to White Orchid Cleaning's asthma- and allergy-safe equipment. Disheveled kitchens glisten after a thorough sanitization of countertops, sinks, appliances, and microwaves tarnished by Peeps experiments gone awry, and commercial-grade steam machines turn sticky linoleum into pristine floor canvases. White Orchid Cleaning distributes 5% of cleaning profits to the client's choice of school or charity and schedules appointments seven days a week to accommodate busy schedules.
Residential Address
Pacifica
California
650-339-8402
Owner Albert Ong first founded a janitorial firm in 1980, and after establishing a sturdy rapport with his clients, he promptly began expanding his business. Today, with more than 30 years of experience in his tool belt, Albert helms a multifaceted staff that specializes in an assortment of home-improvement services, specifically natural stone cleaning and restoration. Albert and his team effectively treat surfaces ranging from patios and fireplaces to driveways and monolith statues employed to guard cookie jars. When they're not sanding, polishing, or power washing, the Ambassador Services team is providing customers with information on local plumbers, contractors, maid services, and more.
170 Glenn Way , Suite 2
San Carlos
California
650-593-6285
More than 31 years ago, Mike Merrick left his career as a banker to found Fish Window Cleaning, a company that has grown to a franchise 220 locations strong across 40 states. During those years of exponential growth, Mike imparted to each of his uniformed team members his commitment to quality work and the satisfaction of his more than 100,000 residential and commercial customers, which is evident through the company's free estimates and custom service plans.
The fully insured professionals tailor each service, such as window washing, gutter cleaning, and ceiling-fan cleaning, to fit the needs of the home or business. Their environmentally friendly water-maker system efficiently de-gunks glass while earning the verbal thanks of on-looking shrubs.
4622 Glass Ct., Suite A
Modesto
California
209-521-3474
Freedom Pool's Service Magic–approved team brings a decade's worth of experience and a family-business friendliness to every pool-related maintenance, repair, and installation job its members handle. Their one-time or weekly maintenance packages involve filter cleanings and a rebalancing of the chemicals in the pool. They can take care of a variety of parts and equipment, from patching simple leaks to replacing broken pumps to inflating pool floats styled like R2D2. Their installation services help to cut down on pool-related expenses by reducing chlorine with a salt system or lowering energy consumption with a variable-speed pump.
408 Bundy Ave.
San Jose
California
408-394-8707
Each year, more than 10,000 homeowners, business owners, and lazy nomads relocate to new digs thanks to AVL Moving Systems' team of seasoned movers. The movers' experience lends them the know-how and experience needed to help with all manner of moves, be they down the street or across the country. It's not just their brawn that workers put to good use—they're also skilled packers, swathing delicate glass in the proper packaging, crating valuable antiques, or preparing pianos for new homes. AVL Moving Systems also has a modular facility for short- or long-term storage, a simpler alternative for their customers than helping them find a couch for their couch to crash on. To simplify moving day, customers can purchase supplies directly from the company and can even have them take a vehicle along for the ride.
2953 Bunker Hill Ln., Suite 400
Santa Clara
California
408-966-4919
While performing a job, Climate Heating and Air Conditioning Services' factory-trained technicians prefer not to waste time waiting for spare parts. To avoid having to pause a project so they can hunt down a component, they maintain their own full-service sheet-metal shop that can fabricate ductwork, customize chimney caps, or spare rolls of aluminum foil for clients with the last name of Bunyan. During residential and commercial gigs, they work to ensure heating and cooling equipment is running properly and effectively removing allergens and pollutants from the air. Owner James Fultz boasts more than 20 years of industry experience, continuously educating his staff and sending them out to study new techniques for repairing and installing heating and cooling systems.
P.O. Box 577
Ceres
California
209-883-1400
---