Things to Do in Waukegan
---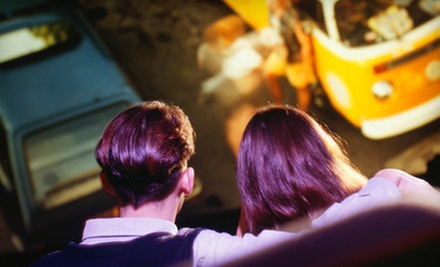 ---
Recommended Things to Do by Groupon Customers
---
Dynamic Golf Institute spurs golfers' pin-hunting prowess with all-encompassing training strategies that tackle both conventional swing analysis and golf fitness. The institute enlists the latest in training technology, using high-frame-rate cameras and the K-Vest 3-D system to further dissect swings, Titleist Performance Institute software to assess any swing-inhibiting fitness factors, and time-machine prototypes to erase the day a client learned what a mulligan was. Instructors integrate all of the teaching aids into one seamless approach, developing a nuanced understanding of each golfer's unique abilities and forming achievable goals based on their findings.
1201 Saunders Rd.
Riverwoods
Illinois
773-316-6693
Just Your Art's proprietor draws from a wealth of training and experience to help students of any ability level hone their skills. She has a background in medical and architectural illustration that helps her create lifelike depictions of figures and structures. To boot, her master's degree in education allows her to wear a mortarboard and gown at all times.
She works with students to cultivate a joy of self-expression and accomplishment found in creating their own paintings, whether they are grownups enjoying sips of wine between brush strokes or kids discovering their talents during summer classes. Young ones learn the history of art and the finer points of sketching and painting during summer camps, and BYOB parties combine the thrill of singles' mixers and girls' nights out with the beauty of artistic creation, defined as turning a wine glass into a wine glass that's balanced atop your head while you paint. The staff sells italian subs, salads, cappuccinos, and lattes for those who'd rather not bring their own.
446 N Lake St.
Mundelein
Illinois
847-566-0884
Hidden Creek AquaPark's sprawling grounds swim with watery entertainment for guests of all ages, from kids waiting beneath the water playground's dumping bucket to grandparents reading a good book atop lounge chairs. Swimmers can slip down the winding slide or take the plunge from a drop slide, which spits them out into the deep end of a pool that gradually descends from its zero-depth entry. Meanwhile, kids can keep themselves busy building castles and multistory housing units in a sand area. After practicing swan dives and cannonballs off the diving board, guests can storm the concession stand or relax on the lawn.
1220 Fredrickson Pl.
Highland Park
Illinois
Originally opened in 1927, the Genesee Theatre closed in 1989 and reopened its doors in 2001 after city funds helped 120 volunteers to restore the theater to its Gilded Age splendor. Its elegant trappings include authentic wall fabrics, an exact replica of the original marquee, and a 2,200-pound chandelier that gently spotlights the grand lobby and every audience member passing underneath to show how everyone is a star if you really think about it.
203 N Genesee St.
Waukegan
Illinois
When Sensei Katrina Polen teaches Ryukyu Kempo karate to students of all genders and ages during classes, she's not just showing them self-defense techniques—she's encouraging them to adopt a lifestyle of fitness, character growth, and creativity. She oversees sparring matches that teach the value of a strong work ethic or stunt double, and also plans optional competitions for those desiring more concrete stakes. To allow her protégés an artistic say in their practice, she gives them free reign of the demonstration group, TeamKat, which plans routines for performance.
She also offers non-karate classes in the form of Zumba, cardio-kickboxing, and personal-training sessions. She works to cultivate a tight-knit sense community by hosting additional events, such as birthday parties and bimonthly movie nights.
815 Center St., Suite C
Grayslake
Illinois
847-276-1743
Located three miles from Six Flags, The People's Choice Family Fun Center's canary-yellow, 43,000-square-foot arena buzzes with the thrill of friendly competition across 150 arcade games and the 18-hole Rocky's Fun House Miniature Golf course. Styled to mimic a circus, the venue features statues of carnival barkers who challenge guests to step right up to skee-ball and air hockey. Players gather loot at the redemption center, where they can exchange spools of tickets won at arcade games for the more than 1,000 prizes, from candy and stuffed animals to electronics and a lifetime of self-satisfaction. Servers at the food court dish out festival eats including cotton candy and pizza, and vendors at Hershey's Ice Cream Shoppe fill cones, cups, and top hats with frosty treats. The center also plays host to holiday events and private parties throughout the year. Beyond the hustle and bustle of the carnival resides an 18-hole miniature golf course known as Rocky's Fun House Miniature Golf. Here, putters tiptoe through a darkened wonderland of glow-in-the-dark circus shapes. A phosphorescent replication of trapeze artists, elephants, and escaped monkeys running amok greets putt-putt posses in the circus-themed segment, challenging their ability to focus on deviously placed holes. A moving ferris wheel towers over players as they size up the unique challenges of each hole and read the grain of the AstroTurf; fun-house mirrors bend beams of light into goofy, distorted reflections. At the final hole, which is guarded by a strongman bell ringer, those who sink a hole in one win a free round of golf for two and the lifelong friendship of Rocky, the triceratops mascot.
2411 Grand Ave.
Waukegan
Illinois
US
---