Shopping in Waverly
---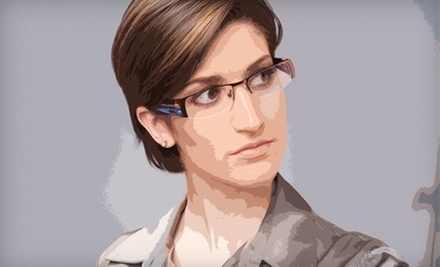 ---
Recommended Shopping by Groupon Customers
---
"Cliché" and "mundane" are not words one would use to describe The Look's cache of chic clothing, lingerie, and adult products. The 7,000-square-foot boutique houses rack upon rack of fashionable streetwear alongside sensual bras, panties, and costumes. It also stocks hard-to-find adult accessories such as massage oils, lotions, and incense designed to enhance romance. Garments' tags reveal upscale brands such as Obey, Lucky-13, Dreamgirl, and Seven 'til Midnight.
3142 Plainfield Ave NE
Grand Rapids
Michigan
US
"As a culture, we've gotten away from digging our fingers into the dirt," says Craig Koetsier. At Koetsier's Greenhouse, co-owner Craig is trying to change that and remind people—particularly the next generation—how to work with the earth. "We're kid-oriented," Craig says, describing his center's plethora of youth-friendly diversions such as crafts and train rides; their smorgasbord of children's spring activities was even featured on FOX17.
When he was a child, Craig ferried flats of petunias and impatiens around the family greenhouse. Today, he and his brother are third-generation owners of the business, and their sister works with them at the 100,000-square foot greenhouse where visitors spy hanging plants, annuals, container gardens, and flowering shrubs, asking them where they see themselves in five years to asses if they're a good fit. Although the Koetsiers still coax blooms from traditional favorites such as geraniums, their greenhouse has thrived over the past century by keeping up with contemporary gardening trends and transforming its stock in coordination each season. In the autumn, families arrive to play amid mazes and inflatables and assess the structural integrity of pumpkins before outfitting them with wheels and hitching them to horses. When winter blows in, guests browse the center's pine boughs and live evergreens to decide which to take home and string with decorations.
1601 Spaulding Ave. SE
Grand Rapids
Michigan
616-949-7299
Cases of diamond rings, amethyst earrings, and two-tone gold pendants sparkle and gleam in Azzi Jewelers' display cases. All of the upscale pieces in the store are available through its well-organized online shop, including 14-karat gold or white-gold pieces, independently graded diamonds, and stunning gemstones. Premium brands design some of the finery, including hand-engraved wedding rings by Armani and stylish diamond adornments by Symphony. Customers can unleash their creative forces using the design-your-own jewelry feature, which customizes anything from an engagement ring to gemstone-encrusted shoelaces.
3007 E Saginaw St.
Lansing
Michigan
To become a finished Motawi Tileworks tile, slabs of raw clay must run the gauntlet of an elaborate production line, where they'll be crushed under a 60-ton press, dipped or drizzled in colorful glaze, and fired in a kiln at 2,000 degrees. Though the handmade process lends itself to variations in colors, it creates uniformly durable tiles built to withstand the heat of a fireplace, the splashing of a kitchen sink, or the futility of existence atop a shelf.
The company's artisans have handmade their tiles in Ann Arbor for two decades. They draw on this experience while creating three types of tiles: flat field, polychrome, and molded. Each catches eyes on its own, or transforms into an artful mosaic when mixed and matched. During the design process, the craftsmen draw inspiration from a huge range of American influences, from Native American artists to Frank Lloyd Wright.
170 Enterprise Dr.
Ann Arbor
Michigan
734-213-0017
Stuffed animals are our first friends as children, comforting us during long scary nights and on road trips to unfamiliar new solar systems. Chelsea Teddy Bear Co.'s employees realize how important these companions are to children, so they pay the utmost attention to detail as they stitch together soft, plush fabric, ensuring that the custom furry friends last a lifetime. The comforting pals range in size from 4.5-inch key chains to 20-inch animals that inspire reassuring hugs. Children can stuff and outfit their choice of a bear or other wild creature, ensuring that their companion is suitably dressed for tea parties or waging war on an infestation of Furbies.
400 North Main Street
Chelsea
Michigan
734-433-5499
After Prohibition, many American home brewers had lost the threads connecting them to the nation's long history of home brewing, opting instead to hang up their brew kettles in favor of the big brand lagers. The knowledgeable staff members roaming the floor of HomeBrew & Hydroponics Hobby Shop are working to ensure that the art of home brewing flourishes again, supplying at-home brewers with the skills and supplies necessary to conjure their own suds. The shelves showcase a variety of easy introductory kits that invite guests to try their hand at brewing beer, making wine, or growing hydroponic vegetables to save valuable soil for dad's morning mud mask. For serious enthusiasts, the shop curates a comprehensive menu of the equipment, soil systems, and supplies needed to set up full-scale brewing endeavors and indoor gardens at home.:
3070 Broadmoor Ave. SE, Suite B
Kentwood
Michigan
616-855-1544
---