Shopping in Waverly
---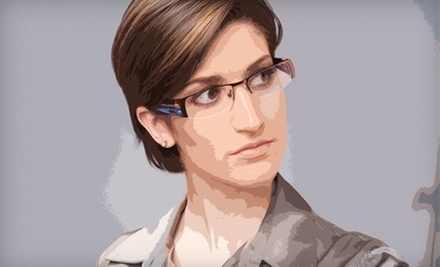 ---
Recommended Shopping by Groupon Customers
---
At Play It Again Sports, knowledgeable equipment masters outfit athletes of all sports with new and used gear from major-league brands such as Nike, Callaway Golf, Adidas, Easton, and Bauer. An ever-rotating inventory keeps lockers stocked with spare balls, dressers filled with run-ready shorts, and secret laboratories populated with gleaming treadmills. Proud recipients of the Gold Standard Store award, amiable staffers stand ready to answer questions or assist with fittings, ensuring that each athlete leaves with the appropriate helmet, bat, or free-weight set. The shop also doles out cash or credit for trade-in gear, completing the ethereal circle of sports.
3560 Alpine Ave.
Grand Rapids
Michigan
616-635-2919
A congregation of antique dealers sells their vintage wares at the annual Grand Rapids Antiques Market, which is fueled by nostalgia's fumes and hosts time travelers as they venture into the rich history of Americana. The market dips buyers and sellers alike into an antiques-filled reservoir overflowing with the past's furnishings, accessories, sporting goods, and two-year-old laptops. Professional appraisers check out homeowners' potential gems, and live auctioneers corral the highest bid with lassos woven from their own bristly mustache hairs.
303 Monroe Ave. NW
Grand Rapids
Michigan
616-742-6500
Shortly after emigrating to Grand Rapids from his native Netherlands, 14-year-old Herman Baker began part-time work at this uncle's bookstore. Among the shelves, Herman developed a love for religious texts that prompted him to found Baker Book House in 1939, with 500 books from his personal library. These days, Baker Book House's faith-based stock has expanded to include more than 100,000 used and remainder titles, out-of-print Christian works, Bibles of every stripe, and new books and eBooks.
Along with enticing reads, the store supplies religious DVDs, CDs by popular Christian artists such as Third Day, and church supplies including stoles and church movie night kits, which supply an engaging alternative to watching your pastor reenact his favorite Transformers movie. In addition to its Christian inventory, Baker Book House hosts frequent events such as lectures and Q&As with religious authors and scholars.
2768 E Paris Ave. SE
Grand Rapids
Michigan
616-957-3110
J.P. Jackson, a faithful customer of The Book Trader since its opening in 2003, purchased the business on the first day of 2012. Since then, he's expanded the shop's hours, increased its inventory of reads, and picked up a line of humorous greeting cards. Shelves loaded with 6,000 tomes organized by author and genre make it easy to find pulp fiction, beach reads, or postmodern mad libs. Staffers screen all incoming books to ensure quality and a diverse selection, making sure to spray stray fingerprints with vanishing dust.
If clients cannot find a desired book, the shop's experienced staff will keep an eye out for the title and call when it arrives, or even channel partnerships with other local bookstores to snag the title. The Book Trader also accepts used books, and converts trade-ins into store credit that can be used for up to 50% off future purchases.
635 S Waverly Rd.
Lansing
Michigan
"Cliché" and "mundane" are not words one would use to describe The Look's cache of chic clothing, lingerie, and adult products. The 7,000-square-foot boutique houses rack upon rack of fashionable streetwear alongside sensual bras, panties, and costumes. It also stocks hard-to-find adult accessories such as massage oils, lotions, and incense designed to enhance romance. Garments' tags reveal upscale brands such as Obey, Lucky-13, Dreamgirl, and Seven 'til Midnight.
3142 Plainfield Ave NE
Grand Rapids
Michigan
US
Geology guru Bill Rotay stocks The Golden Apple's shelves with sterling silver and semiprecious-gemstone jewelry, drawing from his University of Michigan degree and lifelong adoration of sparkling baubles. The shop's name alludes to the Greek myth that amber was harvested from the garden of Hesperides, where immortality-bestowing golden apples grew. Over the course of more than a decade, the store's original, predominantly amber, inventory blossomed to include a collection of Chinese freshwater pearls, sterling silver, and gemstones from Thailand, Mexico, Bali, and India. The Golden Apple also peddles a variety of mineral rocks and pottery, as well as fossils of ancient organisms and Betamax tapes.
105 S Main St.
Chelsea
Michigan
734-475-6001
---