Restaurants in Waycross
---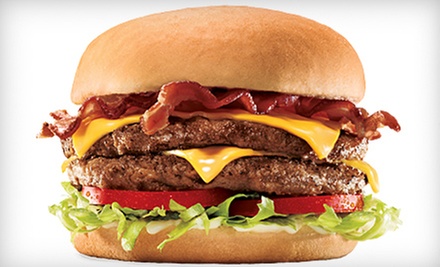 ---
Recommended Restaurants by Groupon Customers
---
Ancient City Subs' creative menu features old-world flavors infused with contemporary twists such as Segways and pickles. One of Ancient City's house specialties, the hot-pressed Cuban sandwich, layers freshly sliced pork with baked ham, cotto salami, and your choice of swiss or American cheese ($6.99 for whole); the classic Italian sub is stuffed with baked ham, pepperoni, genoa, cotto salami, and provolone and is doused in a roasted-garlic balsamic vinaigrette ($7.19 for whole). Grapes, pecans, and a tiny bit of minced onion delicately sweeten the chicken-salad croissant ($4.99), and vegetarians perk up for the spicy, jalapeño-topped veggies and cheese sandwich ($4.99 for whole). For some lighter fare or as a nice complement to your sandwich, enjoy a fresh mandarin-orange and chicken salad ($7.99 for whole), a sweet three-bean salad on the side ($1.49 for 8 oz.), or a 12 oz. bowl of homemade soup ($3.49 with sandwich or croissant purchase).
10950 San Jose Blvd.
Jacksonville
Florida
Presenting traditional French and Mediterranean cuisine with an American twist, Pastiche offers seasonally changing lunch and dinner menus crafted with high-quality and locally procured ingredients. Offset afternoon digestive-tract deficits with a bowl of classic French onion soup ($5) or artichoke-parmesan fritters ($7.50), then segue to a grilled chicken salad nicoise ($9) with asparagus and pickled potatoes. For dinner, engage entrees of flock, fowl, and fish by sampling a roasted beef tenderloin bordelaise ($28), a sautéed duck breast with shallot marmalade ($23), or salmon roasted tandoori style with couscous and plum-tomato chutney ($19). For dessert, share a bouquet of lavender crème brûlée ($7) with your sweetie, or try a refreshing raspberry sorbet served with rosemary shortbread cookies ($4.50). Observe proper throat-lubrication etiquette with a drink from Pastiche's wine list, which offers a lengthy selection of wines both domestic and imported as well as several beer options.
4260 Herschel Street
Jacksonville
Florida
After fresh river winds have breathed adequate life into your senses, apply your revitalized vision to Benny's tempting menu of salads, soups, and surf-and-turf specialties. Put some power behind your search for the perfect entree with an order of fried gator tail served with rémoulade ($8.95), or warm up your tongue with a serving of mussels milanese with garlic, shallots, mushrooms, basil, capers, and lemon-chardonnay brown-butter sauce ($8.95). Chef's specialties include the broiled blue crab jumbo and lump crab cakes over organic greens and sweet and sour mango salsa ($22.95), and the classic chicken florentine, served over garlic spinach and topped with a shrimp-alfredo sauce ($19.95). To get your hands on some prime turf without having to move in with your mayor, ask your server for a 12-ounce New York strip steak ($24.95) or a roasted rack of lamb coated with a fresh-mint demi-glace sauce ($27.95).
2 Independent Dr., Suite 175
Jacksonville
Florida
With a vibrant décor featuring more colors than a Lisa Frank Trapper Keeper, Zoёs is an energetic and flavorful stop for good-for-you grub. A healthy recipe breathes new life into the Zoёs original chicken-salad sandwich with white chicken on seven-grain bread, while seameat cravers can feast on the Mediterranean tuna pita, stuffed generously with tuna, capers, red onions, olives, lettuce, and tomato (all sandwiches are $6.95). Toastier tastes include quesadillas ($6.95 with $1 extra for grilled chicken), a warm melt of spinach, scallions, and feta; and chicken kabobs ($8.95) skewered with green peppers, cherry tomatoes, and red onions over a rice pilaf and Greek salad. Zoёs also offers salads, side dishes, and the decadent Yaya's homemade chocolate sheet cake ($2 a slice).
1661 Riverside Ave.
Jacksonville
Florida
Bistro AIX supplies gourmet European entrees in a seasonally driven menu that's scrumptious and fresh throughout the year. Inaugurate the meal with Bistro AIX's mussels ($11), which circumnavigate through the steam of white wine and garlic before being aesthetically presented with saffron aioli, while the homemade potato chips ($5.50/$9) topped with blue cheese are a worthwhile addition to your potato-chip statue of Dan Quayle. Wood-fired pizzas upset rote formulas with such unexpected creations as the smoked-salmon pie ($19), perfected with chili oil and caviar. Ratatouille-style risotto ($15/$24) and a surplus of flavorful fish and marinated meats tempt stomachs like a synaesthetic Siren song. Dessert samplers can order the sprightly lemon-coconut cake or attempt the French tradition of eating cheese until they've run out of "Napoleon walks into a bar" jokes with Bistro AIX's cheese-by-the-ounce option, which includes selections like Oregon blue ($3.35) and Brillat-Savarin ($3.50) and pairs nicely with the spectacularly expansive wine list.
1440 San Marco Blvd
Jacksonville
Florida
While admiring Fuji Sushi's sloped, wooden tiki roof, hardwood floors, and bamboo-hued walls, one might think the entire restaurant was carved from the trunk of an enormous tree. Yet the timbered eatery isn't afraid to play with fire—chefs toss morsels of fresh salmon, chicken, and steak into flames on kitchen hibachi grills, where crunchy vegetables also sizzle to form well-rounded Japanese entrees. Hot and cold sake, wine, and beer take the edge off hunger as guests watch sushi artisans slice sashimi and insulate rolls with shrimp, fish eggs, and sea urchin. After dining on curls of steaming fried noodles, patrons can sate sugar hankerings with a sweet Japanese dessert or donate their gently used chopsticks to the Toddler Fencing Association of Jacksonville.
1950 San Marco Blvd.
Jacksonville
Florida
---