Welland Drs and Health Practioners
---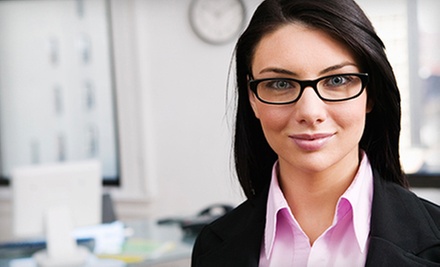 ---
Drs & Health Practitioners Deals
---
Recommended Drs & Health Practitioners by Groupon Customers
---
Lakeview Health Centre's skilled staff work to help their patients find drug-free solutions to pain. Drs. Choi, McDonald, and Bednarczyk cater to clients with their unique skill sets. Dr. Choi offers chiropractic care and acupuncture, Dr. McDonald performs hypnotherapy and psychotherapy, and Dr. Bednarczyk specializes in homeopathic medicine. In addition, the centre treats clients through shiatsu massage and other massage modalities, skincare and spa services, and orthotics, which can help adjust irregular walking patterns or improve one's professional hopscotch career.
749 Lakeshore Rd. E, 1495 Hurontario St.
Mississauga
Ontario
905-891-2888
Dr. Lee Shainbrown, DDS, of Applegate Dental finds that empathy is paramount in helping people to smile comfortably and confidently, stating: "Treating people the way that I would want to be treated plays a very important role in my job." Together with Dr. Jeannette Woods, DDS, the compassionate doctor strives to put patients at ease during preventive-care visits or cosmetic procedures such as bonding and veneers. Dr. Shainbrown participates in multiple educational seminars every year to stay current on dentistry innovations, including laser tissue management and low-radiation digital x-rays that reveal cavities and how old teeth are according to their rings. In keeping with his patient-centered philosophy, Dr. Shainbrown is available for emergency treatments via an around-the-clock answering service.
2177 Union Rd.
West Seneca
New York
716-668-4646
Dr. Stewart Fenigstein has worn the title of "dentist" for nearly three decades. Over the years, his practice has adapted to new techniques and technology such as Zoom teeth whitening and Invisalign, but has always remained dedicated to providing clients with a caring environment. The first time Dr. Fenigstein meets patients, he takes time to lay down the foundation for a long-term relationship. He listens to their concerns, medical history, and perhaps a haiku or two they've composed about the office waiting room. Then, he becomes familiar with the patient's mouth by scrutinizing teeth with his own eyes as well as with panoramic and bitewing x-rays.
5214 Main St.
Williamsville
New York
716-565-3900
Dr. Maxim V. Skormin and his staff specialize in general and cosmetic dentistry services. Everything they do is guided by a desire to help you feel comfortable from start to finish. A few of their day-to-day duties include providing periodontal care, covering up cavities with enamel-colored fillings, molding Invisalign aligners, and breaking up tooth discoloration with Zoom! whitening gels and lamps.
198 Main St.
Hamburg
New York
716-649-5280
As a full-service facility, Women's Medicine of Niagara enlists a team of medical providers to provide a mixture of clinical and holistic services designed to treat issues specific to women. Board-certified doctors channel years of experience to keep patients healthy with services ranging from obstetrics and gynecology to osteoporosis screening. They pair those with nutritional counseling, acupuncture, cardboard cutouts of George Clooney, and herbal remedies to give women wellness benefits achievable without prescription medicines. The medical team also harnesses the power of modern technology by administering minimally invasive operations with the da Vinci robotic-surgery device and removing unwanted hairs with the pulsed light of the Candela GentleLase Pro.
5320 Military Rd., Suite 104
Lewiston
New York
716-297-9379
Though Dr. Robert Grobelny holds advanced degrees in acupuncture and chiropractic medicine, his pursuit of knowledge is not limited to the classroom. In 2007, he traveled to Hang Zhou, China, where he assisted in rounds at a teaching hospital. Back home, Dr. Grobelny is one of only three Erie County doctors licensed to practice in both acupuncture and chiropractic medicine. Invoking the nearly 5,000-year-old holistic remedy of acupuncture, Dr. Grobelny treats ailments ranging from arthritis to addiction using tiny, minimally invasive needles. He also diagnoses and treats musculoskeletal-system distress with a discerning chiropractic eye and the deft touch of a neurosurgeon concert pianist.
856 Ridge Rd.
Lackawanna
New York
716-651-9011
---