Coffee & Treats in Wellesley
---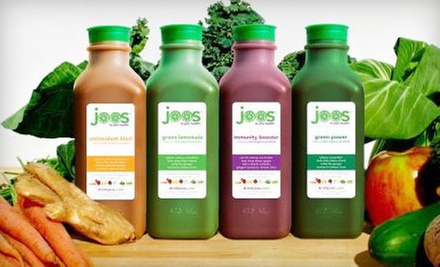 ---
Recommended Coffee & Treats by Groupon Customers
---
Wipe the summer dew from your glistening brow at Little Leaf Tea, where over 150 tea varieties await your casual, laid-back selection. Teas are lovingly poured out hot ($4–$5 per cup) or chilled on the rocks ($3–$4) with blends that span the rainbow, globe, and time itself. Wake up to an across-the-pond favorite such as English breakfast or Earl Grey, or unwind your mind and wristwatch with a cup of lavender and chamomile calmly complemented by a pinch of licorice root. Pair any brewed beverage with a Japanese green-tea roll cake ($2.50 for two pieces) or any other sweetened selection from the food menu to turn your tea party into a ragingly calm meal.
487 Moody Street
Waltham
Massachusetts
US
Cup a heated mug and sip the elixir of good health with today's Groupon. For $10, you get $20 worth of loose-leaf tea and dainty tea pastries at Shinka Tea, an authentic Taiwanese-style tea parlor with two commodious locations. It's perfect for sharing with friends and playing adult tea party with full-sized chairs and an archery intermission.Follow @Groupon_Says on Twitter.
487 Moody Street
Waltham
Massachusetts
US
As a professional dancer, Jonathan Kane consistently turned to tea when he needed help summoning stamina for his routines. These days, he channels that same passion into his shop, The Naked Leaf. Here, he dispenses a range of organic teas that are imported from around the world and free of preservatives and artificial flavours, and he even keeps free samples on hand for visitors to taste test. He also encourages his customers to decorate their tea canisters with customized labels crafted from their own art, photos, and text.
When he's not espousing the benefits of tea, Jonathan dedicates his time to supporting the creativity of his community. Each canister of tea he sells is plastered with a limited-edition label that showcases artwork from locals, whose pieces adorn the shop. The Naked Leaf also stocks handmade tea ware from local artisans, locally made chocolates, and tea leaves harvested from local caffeine trees.
487 Moody St.
Waltham
Massachusetts
US
After experiencing a very difficult time in her life, mother and entrepreneur Lauri Meizler was in search of a healthy start. She went down many paths to recover, but the results were less than optimal: instead of feeling energized, she found herself lethargic and underweight. It wasn't until discovering cleansing and Ayurveda, one of the world's oldest medical systems, that life began to change. Soon thereafter, she adapted the teachings of the combination, and has since felt energetic, balanced, and in control of her life once again.
Lauri received certifications as a health coach in raw foods and Ayurveda and pairs the ancient Indian tradition's holistic-wellness practices with modern nutrition training to help others optimize their health and well-being through eating a predominantly plant-rich diet. Her company, Joos, funnels these nutritious ingredients into bottles to help on-the-go people to build healthy, sustainable eating habits.
In flavors such as green lemonade, citrus refresh, and antioxidant blast, these wholesome potables teem with ingredients such as fresh-pressed, unpasteurized apples, ginger, and bok choy. Each bottle contains 10–14 types of garden-grown goodness, which amount to two times the daily requirement of fruits, veggies, and scarecrow smiles. The juices can fortify meals with vitamins and minerals or serve as the meals themselves during cleanses, which last 5–21 days. Cleanse participants can also drink in the support of a certified health coach/cleanse expert and an encouraging online community.
109 Cabot St.
Newton
Massachusetts
In more than 1,112 stores worldwide, Edible Arrangements' expert fruit florists arrange pieces of premium fruit in stunning displays for all occasions. Customers can customize their order to suit any occasion, receiving chocolate-dipped fruit such as pineapples, granny-smith apples, grapes, and juicy Albion strawberries that, unlike the sodas found in most mummies' crypts, don't contain any preservatives. Staffers can dip fruit in gourmet semisweet chocolate, white chocolate, or their own special peanut-butter-and-chocolate blend. For birthdays and anniversaries, chocolate wielders can personalize gift baskets with gifts such as plush teddy bears and mylar balloons.
256 Washington St.
Brookline
Massachusetts
617-232-5100
Gregg and Barth, the owners of Barrington Coffee Roasting Company, stand in the large, industrial roasting area, pouring green coffee beans into mammoth roasters. They sniff the beans, which they've recently sourced from socially responsible, family-owned farms situated all over the world. Prior to this moment, they and their staff have thoroughly analyzed the beans, making sure that each batch enhances the bean's body rather than overshadowing its natural flavor. The coffees are then packed up and shipped out, or sent to the company's own Boston--based coffee shop, which has won shout-outs from a variety of media sources such as Martha Stewart Living and Forbes Magazine.
The rich aromas of coffee flood their coffee shop, a minimal, concrete-floored space. Baristas bustle, artfully crafting perfect cups of single-origin coffee or lattes crowned with foam leaves. The shop also hosts a variety of events, including traditional coffee ceremonies from Ethiopia and tastings of traditionally prepared Turkish coffee.
346 Congress St.
Boston
Massachusetts
857-277-1914
---