Restaurants in West and East Lealman
---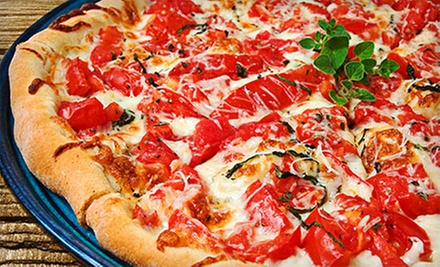 ---
Recommended Restaurants by Groupon Customers
---
Situated a few chopsticks' length away from a nearby beach, Sushi Shoya serves Japanese fare and sushi amid ocean breezes. Inside, foliage spills from wicker baskets lining the doorway, echoing the pale green walls that envelop the eating environment in a natural tone. Guests can settle into black leather chairs at a table or sidle up to the sushi bar, where chefs slip fresh fish such as salmon, tuna, and spicy yellowtail into a variety of specialty rolls. Unlike their more secretive maki counterparts, nigiri sushi pieces covered with eel, surf clam, and smelt roe let it all hang out, much like clotheslines on vacation.
15229 Gulf Blvd.
Madeira Beach
Florida
866-981-1931
When searching for the perfect place to open up their new eatery, Fish Tales Seafood & Steak House owners Dan and Peggy Wesner got all the way to the edge of the ocean, threw up their arms, and said, "good enough." Today, their endeavor has paid off, and diners from near and far come to feast on the restaurant's flaky fish sandwiches. Each day, the kitchen releases its bounty of freshly caught whitefish and tuna onto plates, serving it in steak, fillet, or sandwich form. Chefs also assemble steak, chicken, and salmon into skillets, which arrive to tables chock-full of potatoes, tomatoes, onions, and green beans.
Fish Tale's marina-side location attracts visitors from water and land, with room to dock your sailboat or warmongering naval flotilla. Wooden benches and tiki accoutrements adorn the dining room, and bartenders at the eatery's two waterfront bars dispense a bevy of frosty brews.
1500 2nd St. S
St. Petersburg
Florida
727-821-3474
A series of sensual portraits by Tamara de Lempicka graces the walls of 717 South's dining room. The flashy art-deco aesthetic extends to the whole dining room, where burnt orange and blue walls glow in contrast to angular black stripes. 717 South's plates of upscale fusion fare are no less elegantly appointed: chefs - including recent Tampa Best Chef Competition's "Chef of the Year" winner Robert Masson - drizzle fresh seafood, aged Hereford steaks, and farm-fresh chicken with sauces, herbs, and salsas inspired by Asian, American, and Italian flavors. In addition to the dining room, guests can perch on the outdoor patio, which is secluded enough for sharing romantic dinners or tenderly whispering nutrition facts.
717 S Howard Ave.
Tampa
Florida
813-250-1661
String lights glimmer on the hunter-green walls like stars through evening foliage. A large mural depicts a distant city against a burgundy-and-gray dusk. Some of these accents date back to Cafe Vienna's inception 40 years ago, but the torch has since been passed to Tony Klobuchar, whose son Steve mans the kitchen. From those clattering confines spill the aromas of time-tested Austro-Hungarian cuisine, including steaming bratwurst platters and marinated herring. Though the servers move quickly, there's much that goes into the preparation of these dishes; tender beef-loin sauerbraten, for example, marinates in traditional spices and red-wine vinegar for a minimum of five days. Above plates of grilled pork schnitzel, imported German brews from Spaten and Franziskaner crash together, sending flecks of foam to tablecloths in the deep red hues of a fire truck that has been driving around with hair curlers on.
5625 4th St. N
St. Petersburg
Florida
727-527-6404
Whether guests are chowing down on baked subs and pizzas in the forty-seat dining room or eagerly awaiting a speedily-delivered pie, DeNunzio's Pizza satisfies appetites for Italian-American fare with freshly made feasts of rich sauce, savory meats, and bubbly cheese. DeNunzio's puts a premium on handmade cuisine, making their own dough each morning, and sourcing produce from the City Produce market next door. Patrons can choose specialty pizzas or create their own, or opt for a crisp salad or classic appetizers such as spicy bone-in or boneless chicken wings.
2701 4th St. N
St. Petersburg
Florida
727-896-3278
Standing as high as the chefs' shoulders, a 1,000-pound clay oven heats classic Indian meals inside a pot-like chamber that reaches temperatures of up to 900 degrees Fahrenheit. The massive tandoor oven adds signature smokiness to a variety of comestibles, from soft naan bread to the customer favorite butter chicken, whose boneless slivers of meat come drenched in a creamy tomato sauce.
Curriez Indian Cuisine's pair of chefs, each with nearly two decades' worth of culinary experience, uses only halal meat when compiling hearty dishes. They can also leave meat out of the equation for vegetarian fare prepared on a separate, meat-free platform. Guests may enjoy their authentic Indian meals seated at a table or booth or inside the private dining room, which can seat up to 30 people with no more than three legs apiece.
7201 66th St. N
Pinellas Park
Florida
727-397-2869
---