Professional Services in West Carrollton City
---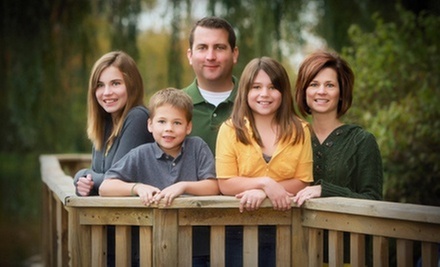 ---
Professional Service Deals
---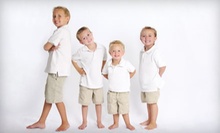 Professional photographers capture families, babies, and individuals with custom backgrounds, props, and variety of poses
---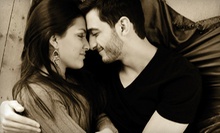 Photographers snap frames of smiling faces against the historic indoor backdrops of their studio or scenic outdoor settings
---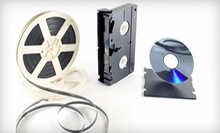 Media preservationists transfer VHS, slides, reels, 3-inch Super 8, or Hi8 film onto DVD
---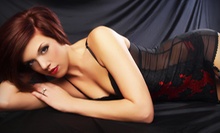 Seasoned photographers capture subjects with boudoir or traditional photo shoots replete with hair, makeup, and three wardrobe changes
---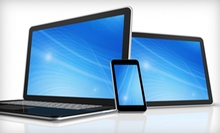 Gadget gurus repair cracked screens on laptops, iPads, and smartphones brought into the store or shipped via mail
---
---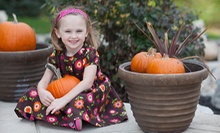 Studio or on-location shoot captures up to six family members or charming children's portraits
---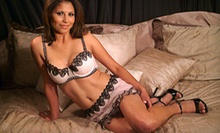 Seasoned shutterbug trained by a Playboy photographer snaps alluring boudoir shots bolstered by props and a preshoot makeover
---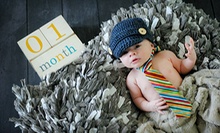 Photographer Jessica Nash harnesses natural light to create color, black-and-white, and vintage-toned images of up to four subjects
---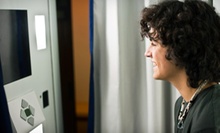 Digitally inserted backgrounds ranging from the pyramids to Obama's face augment party pictures taken inside a green-screen booth
---
Recommended Professional Services by Groupon Customers
---
A picture is worth a thousand words, unless it's just a picture of 999 words or less. Today's deal gets you 88% off thoughtful thousand-worders with an in-studio session and three prints from DGN Photography for $25 (a $200 value). Along with your one-hour in-studio session (a $75 value), you get one 11x14 print (usually $75 value) and two 5x7 prints ($25 value each). The 11x14 print is mounted with satin finish, so you don't need any glass to show off everyone's faces (the 5x7s are printed with a lovely luster finish). You may also purchase additional prints or digital files with a 25% discount.
764 Oak St.
Columbus
Ohio
US
Adam Queen's photo-snapping prowess can capture a family member's elusive smile emerging from hibernation or convey emotions through imagery without requiring any of the people in it to wear kabuki masks. Since 2001, Adam has worked as a pro photog in such places as Mexico and Spain, and his studio of white sweep backgrounds and tabletop environments provides Columbus with a convenient locale for senior photos, baby pictures, smooching couples, and family portraits. Otherwise, you can opt to shoot at a nearby location within 7 miles of I-270 (call Adam to confirm), such as your apartment or the faerie market you stumbled upon while sleepwalking. After the shoot, you'll obtain copyright to 10 images, as well as 20% off your next session and 10% off any prints or additional digital files you'd like to purchase. If you prove to be unusually photogenic, you can even buy the entire roll ($100).
610 Spring Valley Dr.
Lewis Center
Ohio
Skilled photographer Kim Rice uses professional shutterbug equipment to take indelible snapshots of families, high-school seniors, pets, and more inside Keepsake Photography Studio's homey confines. During the approximately one-hour session, subjects strike 30 poses in a choreographed, in-studio scene that can be arranged to convey special occasions such as a graduation or first birthday. When the photo shoot ends, clients then select their favorite shot for tangible commemoration in one 11"x14" print and eight wallet-size prints, which make great gifts for family members or passing doppelgangers. Keepsake Photography Studio is also the stomping grounds of Oscar the parrot and Houdini the cat, both of which are available for posing advice between Acme-brand battles throughout the day.
1008 Delta Ave.
Cincinnati
Ohio
With over 100 years of experience in the fine art of floristry, the Durban family offers a large selection of flowers, as well as gift baskets, lollipop bouquets, fresh brownies, and other smile-inducing gift ideas. Welcome in the season of rebirth with Easter selections such as an Easter centerpiece ($49.95), a whimsical blooming garden basket ($39.95), or a traditional Easter lily ($29.95). Young men whose fancy has lightly turned to thoughts of love can pitch the season's first woo-ball with a lovely budvase with three red roses ($29.95). A birthday-balloon bouquet ($39.95) will cheerily commemorate a person's oldening, while a fresh-cut market-basket bouquet ($39.95) provides a perky pick-me-up for any holiday or occasion. And a Taste of Cincinnati basket ($39.95) stuffed with local foods is always a nice floral alternative for any triffid-traumatized gift recipient.
3401 Clifton
Cincinnati
Ohio
Rick Hilyard, the master artist behind Hilyard Photography, specializes in capturing beautiful portraits of the most dangerous subjects known to man, be they the elusive high-school senior, roving packs of smiling families, or the hotbeds of rage and contempt that are babies. Hilyard draws on his 10 years of experience to create a portraiture that reflects the indomitable personality of both the subject and the artist.
22 N High St.
Dublin
Ohio
Just like fine flower arrangements, candy bouquets make great gifts for any occasion or caliber of sweet tooth. Celebrate a sibling's orthodontic success with a box of smiles bouquet ($45), or high-five over one more successful Earth rotation with a birthday bundle ($45). Wish the new mother well with a stork-shaped stand of sweets ($55), or simply load up for the long, easy summer ahead with the "junk candy" basket ($75), chock-full of everyone's favorite chocolate-covered chocolate and more.
6468 Hunters Green Drive
Mason
Ohio
---