Things to Do in West Columbia
---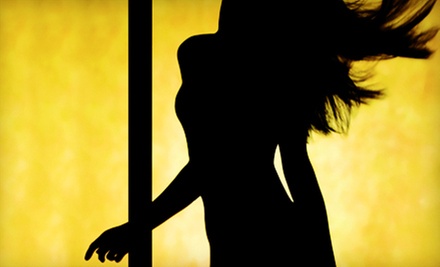 ---
Recommended Things to Do by Groupon Customers
---
At its two Columbia locations, Plex Indoor Sports aims to provide complete indoor recreation with artificial-turf fields, ice arenas, inflatables, basketball courts, family entertainment center, and full-service cafe. Both facilities offer after-school programs providing access to soccer, football, and lacrosse programs, ensuring that children learn the proper techniques required to work toward goals and play safely. Total-fitness classes are also available throughout the week, highlighting invigorating methods such as yoga, Zumba, and hip-hop aerobics. The Sandhills location hosts a roller-skating rink, and the Irmo location houses an NHL regulation-sized ice rink with public skate times in between hockey games and practice sessions of the local ice-fishing team.
A 30-foot rock-climbing wall towers over the Family Entertainment Center, granting visitors an elevated view of a facility packed with wall-to-wall inflatables and family activities. Visitors can roller skate, set new high scores at the arcade, or attempt to stay atop a mechanical bull. Other attractions include bungee jumping, a rock-n-roll ride, and more.
741 Fashion Dr.
Columbia
South Carolina
803-360-7300
With a passion for the great outdoors, the outfitters at Get Your Gear On provide equipment and instruction for navigating trails and waterways. While leading groups, expert guides glide through scenic locales in search of wildlife views and serene experiences. Their canoe trips drift along the warm urban areas and tree-littered landscapes that run along the Congaree River, and their stand-up-paddleboard rentals allow guests to view the banks of Lake Murray from a perspective previously exclusive to sightseeing mermen. They also offer cycling equipment and maintenance along with hiking gear for dry climates, snowy landscapes, and rooms where the sink has been left on all night.
208 Candi Ln., Suite A
Columbia
South Carolina
803-799-0999
With art degrees from the University of South Carolina, Tom Lockart and Mark Woodham teamed up to found One Eared Cow Glass, a glass-working studio and gallery. The duo started out in a rent-free Bishopville barn, according to Columbia Living, and named their enterprise after a carved wooden cow's head that was nailed to the door. Much like Mike Tyson's teddy bear, the cow had only one ear.
Today, at their studio location in downtown Columbia, Lockart and Woodham host live demos throughout the week. During these demos, the pair shape molten glass—which can heat up to 2,300 degrees Fahrenheit—into the translucent artwork that lines their gallery's shelves. Their work ranges from vases to birdfeeders, though they specialize in indoor and outdoor light fixtures.
1001 Huger St.
Columbia
South Carolina
803-254-2444
With two separate studios—one equipped with nine poles for exotic dance classes and one reserved for fitness classes—Pulse Dance & Fitness Studio facilitates an atmosphere of ease, enjoyment, and confidence. In the pole studio, instructors lead women through the basics of pole dancing during the introductory class, and ramp up the raciness in French Kiss Chair Strip Tease classes. Abs N Bootie and Hip Hop Cardio classes in the dance studio turn fitness into a fun and rhythmic dance romp. And before or after classes, students can spend some time socializing in the Pulse Ultra Lounge, cooling down with a smoothie or perusing the in-house lingerie store.
201 Columbia Mall Blvd., Suite 101
Columbia
South Carolina
Mankind was never meant to breathe underwater, but the instructors at Columbia Scuba defy such limitations, helping students of all sorts—from small children to disabled adults—explore the forbidden depths. As young as 8, kids can start training with PADI Bubblemaker classes, using equipment suited to their smaller size, and swimmers of all ages can join Discover Scuba sessions to learn the basics of diving in the safety of a pool. For students looking to become certified divers, open-water diving and specialty diving courses test practical skills in unique environments, such as submerged shipwrecks filled with sunken coupons, whereas trips to the Florida springs or Cozumel convey the majestic experience of communing up close with marine wildlife.
2645 Alpine Rd.
Columbia
South Carolina
803-788-9166
Designed by prolific course architect Willard Byrd, Timberlake Country Club's 18-hole course plots a 6,579-yard trail across a Lake Murray peninsula as it dips southward into the glassy waters. Picturesque views of the lake abound throughout the round—because of its proximity to the lake, the club offers free docking and shore-side pickup for those who wish to arrive by boat or seahorse—and the supersized pool's watery fingers come into play on seven holes. Rounds culminate with dramatic flair at the signature 18th hole, a 483-yard par 5 where a mid-fairway water hazard looms on the business end of a blind tee shot, raising the stakes for players who unsheathe their driver in the hopes of reaching the green in two.
Alongside the grassy course, neon yellow orbs slice through the air at Timberlake Country Club's tennis courts, where tennis pro Mark Gardiner teaches students to hit a forehand passing shot or incite an earthquake with a deafening grunt. The club also houses diverse dining facilities to curb appetites or host social events.
222 Timberlake Dr.
Chapin
South Carolina
803-345-9909
---