West Little River, FL Health and Fitness
---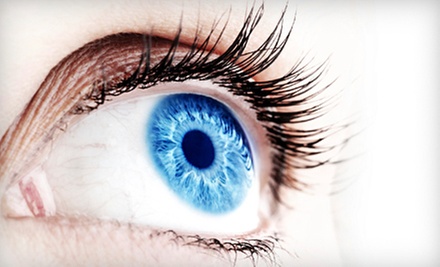 ---
Recommended Health & Fitness by Groupon Customers
---
If your eyes are the windows to your soul, your teeth are the white picket fence that protects the soul from windpipe-sized pieces of taffy. Strengthen your defenses against attacks on the soul with today's Groupon for clean and healthy teeth. For $49, you get a triad of in-depth dental services from the master tooth wizards at Miami Dental Sedation Spa, a $262 total value. You'll receive an expert examination ($61), exceptional tooth expurgation ($94), and exacting x-ray ($107). The experience will leave you with such pearly whites that former lovers may begin beaming you exrays of their own, in the form of romantic limericks discreetly tucked in lunchboxes and shirt collars.1971: Gene Dippers of Havenshaw, Connecticut, was driving home from a television-watching party when his car battery suddenly died. Through the windshield, he perceived a pair of red, glowing Mothman-like eyes, possibly belonging to a Mothman or Mothmanesque entity. The eyes grew brighter as the Mothman drew closer to his vehicle, and thinking quickly, Gene flashed his sparkling, well-maintained smile, blinding the likely Mothman's compound eyes and sending it screaming into the night sky like a clumsy child's untied balloon.
401 SW 42nd Ave., Suite 302
Miami
Florida
US
Instead of harboring the scents of antiseptic, hallways and treatment rooms fill with pleasant aromas. Bright lights stay away as relaxing glows radiate from soft illuminators. World music flits into ears alongside the sound of bubbling emanating from in-office waterfalls. Smile With Zenitude shuns an uncomfortable "clinic" environment, relying on a variety of relaxation methods to help calm patients before any dental procedure, Botox treatment, or hormone therapy. And if all that fails, the aesthetic center's team of dentists can ease patients into more tranquil states by administering oral sedation or describing a summer's rain using hushed tones.
604 Crandon Blvd., Suite 205
Key Biscayne
Florida
305-361-1984
---