West Melbourne Gyms and Fitness
---
Gym, Exercise, Weightloss Deals
---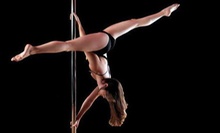 17 pole-dancing classes add a sultry twist to fitness regimens; aerial yoga pairs traditional poses with a suspended fabric sling
---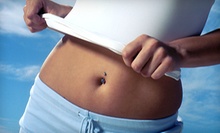 UltraSlim's patent-pending red lights aim to eliminate 2 inches from waists, hips, and thighs in just 32 minutes
---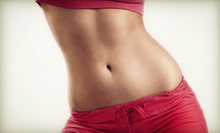 An intense, high-energy class led by supportive instructors encompasses everything from circuit training to boot-camp exercises
Use Monday 3:00pm - 6:00pm
---
Recommended Gym, Exercise, Weightloss by Groupon Customers
---
An official CrossFit training facility, CrossFit Hard Bodies builds powerful bodies with exercises inspired by gymnastics, Olympic weightlifting, and track and field. Safety-focused trainers lead group workouts that crackle with camaraderie and one-on-one sessions that enlighten participants with custom exercise routines and nutritional guidance. Both types of sessions brim with CrossFit moves such as box jumps and handstand pushups, challenging participants to run faster and stomp antique tea sets harder. In addition to conditioning muscles for sports, functional training with kettlebells and weighted push sleds preps bodies for the lifts, bends, and shopping-cart drag races of everyday life.
446 Lake Whitney Pl.
Port St. Lucie
Florida
772-873-1408
Committed boot campers at TRXtreme Boot Camp are all assigned their own coach, who periodically calls them up to provide advice, encouragement, and accountability. The coaches aren't the stereotypical hollering drill sergeants—they motivate and push campers so that they leave each workout proudly exhausted for having challenged themselves. During each 45-minute boot camp, participants strengthen their core muscles and sculpt their bodies using TRX-suspension training bands, which use body weight as resistance during varying exercises. Workouts constantly change, with coaches getting groups to do exercises that may include squatting twirling heavy ropes, or flipping tires from comically large clown cars. The gym's rubber floor also makes impacts easier on joints so everyone can battle through workouts unhindered.
10945 SE Federal Hwy. 1
Hobe Sound
Florida
US
772-834-6001
---