West Palm Beach, FL Indoor Activities
---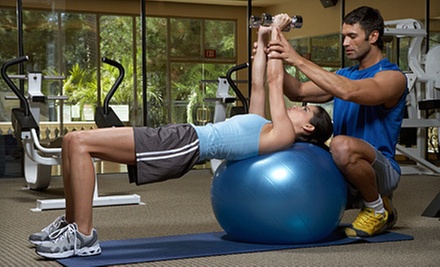 ---
Recommended Indoor Activities by Groupon Customers
---
Mos'Art Theatre, strives to fortify Palm Beach's cultural scene with "film, art, music, and hope," bolstering a sense of community and inspiring creative expression. Before even entering the theater, audiences pass paintings from local artists and the Art Bar, where they can sip a preshow beer or wine. In the intimate, 150-seat auditorium, the silver screen lights up with indie and foreign films, dazzling eyes and ears with stories that spotlight the human condition and let patrons cry in public without fear of banishment. The management duo, J.R. and Erin Coley, rounds out the commitment to elevating artistic discourse with live children's theater, creative classes, and an ongoing series tracking opera and ballet in the movies.
700 Park Ave.
Lake Park
Florida
561-337-6763
Step N Dance founder Tony Duarte began dancing as a child in Nicaragua. Soon after moving to Miami at age 16, he developed an interest in styles ranging from the waltz to the hustle. With the new discovery of so many new steps came a passionate love of one particular style, however, and Duarte soon mastered the art of salsa. Over his career, Duarte's skills have been seen on PBS, Univision, and every time he crosses the street. Classes at his own studio lean strongly towards salsa and other Latin styles, each enlivened with a smattering of jazz, hip-hop, and Afro-Cuban influences.
4449 Okeechobee Blvd.
West Palm Beach
Florida
It's 1980-something. Glen, a young boy, dons a pair of glasses with one blue lens and one red, excited by this new technology that's supposed to make things on the screen pop out at you. During the next two hours, Glen ducks swooping avians during the revival of Alfred Hitchcock's ¬_The Birds_ in 3-D, terrified, yet thrilled. This is one of Glen Gray's earliest memories about the theater his father built more than 30 years ago. Today, Glen lives out those moments each day as the proprietor of Movies of Delray, where the projectors roll a medley of Hollywood features and foreign, art-house, and independent films.
Gold walls and burgundy curtains lend the lobby an art-deco air, and a large chandelier illuminates more than 60 pencil drawings of movie icons of yore, such as John Wayne, Elvis, and Marilyn Monroe. This old-fashioned lobby disguises the updates within: brand-new bathrooms, granite countertops at the concession stand, and, in the theaters themselves, digital surround sound and updated seating. Rows of black leather seats cushion moviegoers with high backs and wide benches so cozy that Glen claims guests have fallen asleep in them, only waking up at the end of the picture or when Bruce Willis turns out to have been a metaphor all along.
In celebration of film, professor Shelly Isaacs graces the theater with screenings of obscure Oscar-winning or Oscar-nominated foreign films. After each screening, he discusses the film with audiences, dissecting and analyzing the cinematography, characters, and plot.
7380 Lake Worth Road
Lake Worth
Florida
561-968-4545
At Greenacres Bowl's lacquered lane emporium, competitors ranging from pint-size to full-size unleash spherical fury seven days per week. Strikes, spares, and sequential cheers ring through the center late into the evenings on weekends, which features laser bowling on Fridays and Saturdays. Automatic scoring helps cut down on disputes between opposing players or teams of Olympic figure-skating judges. In addition to games between friends, the facility also plays host to pin-punishing birthday parties, as well as leagues designed for all levels and ages. A recently sprouted billiards room lures eyes away from slick lanes and onto felt tables and high-definition televisions, while an on-site pro-shop stocks the latest shoes, gear, and accessories.
6126 Lake Worth Road
Greenacres
Florida
US
561-968-0100
Opened in January of 1959 by Hazel Verdes, Verdes Tropicana Bowl features 32 lanes, a snack bar, and a lounge with billiard tables and a fully stocked bar. The alley offers open bowling until midnight or later, hosts parties, and oversees bowling leagues and tournaments. In addition to offering shoe and equipment rental, the pro shop supplies bowlers with gear of their own, so they can personalize bowling balls with tick marks indicating the number of pins they have knocked asunder.
2500 N Florida Mango Rd.
West Palm Beach
Florida
US
561-683-5424
Sunlight streams in through the floor-to-ceiling windows, bathing Erin Haag, her troupe of Power Pilates–certified instructors, and small-group exercisers in light as they tone cores and build muscle on the black Reformer machines. Pilates of Palm Beach's titular Pilates classes stay true to Joseph Pilates's six foundational principles, including focusing on executing each exercise with complete muscular control, initiating movements from your core, and paying complete attention to the exercise and nothing else, not even the gorilla in the middle of the room. Instructors also complement the Pilates classes with more peaceful yoga classes.
3200 S Congress Ave., Suite 103
Boynton Beach
Florida
US
561-244-5566
---