Professional Services in West Palm Beach
---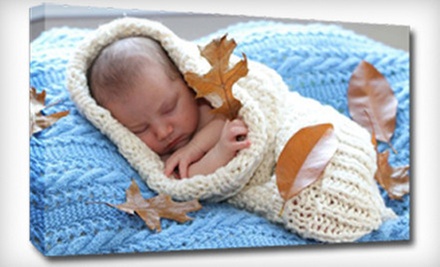 ---
Recommended Professional Services by Groupon Customers
---
Since its founding in 1967, the Crohn's and Colitis Foundation (CCFA) has sought the cure for Crohn's disease and ulcerative colitis. The National Institutes of Health commended the CCFA for its work "uniting the research community and strengthening IBD research." The CCFA established the precedent for research in inflammatory bowel disease (IBD) by forming its own scientific journal and educational symposiums and funding cutting-edge studies at major medical institutions. It has helped discover chromosomal regions with IBD-related genes and NOD2, the first gene for Crohn's disease.
In addition to medical research, the CCFA runs a wide range of educational programs and support services to improve the quality of life for people affected by IBD. With awareness campaigns, webcasts, and periodicals, such as Take Charge and Under the Microscope, the organization reaches out to more than one million patients and caregivers. Nationwide chapters further this work by conducting more than 300 support groups for patients and summer camps for children every year.
21301 Powerline Rd., Suite 301
Boca Raton
Florida
The fastidious crew at Tropical Cleaners, a commercial endeavor dating back to 1995, offers same-day service for most garments, cleaning everything from men's slacks to women's dresses with thorough speed. Particular care is taken with dress shirts, which are prespotted, checked for any damaged buttons, and treated with special additives to remove body oils. The cleaners also keep home furnishings spiffy by performing rug and comforter cleaning. Alternatively, by cleaning leather, staffers ensure that audiences don't get distracted by mustardy dots during Fonzie impressions. The staff also helps nuptial memories last longer than nuptial cake by cleaning, preserving, and boxing wedding dresses, which Tropical Cleaners double boxes to ensure that moisture cannot damage the precious fabric. Unlike those who sell dirt to pro baseball teams, Tropical Cleaners is a member of the National Cleaners Association.
178 N County Rd.
Palm Beach
Florida
561-833-9673
Save the Chimps was originally founded by Carole Noon in response to an announcement from the US Air Force that it would no longer be conducting research on chimpanzees. The chimps were subsequently donated to a biomedical laboratory. Save the Chimps sued the Air Force on behalf of the chimps, and after a year of legal battles, gained custody of 21 chimps descended from forebears who had participated in the NASA space research program. Save the Chimps then purchased a 150-acre sanctuary where it built a 3-acre island with hills, shelter, and climbing structures for the chimps.
Today, Save the Chimps maintains a permanent sanctuary for the care of approximately 300 chimpanzees rescued from research laboratories, the entertainment industry, and households where they were kept as pets. The chimps live on a series of 12 interconnecting islands where they can roam freely. Caregivers come in to feed them, engage them in play without physical contact, and clean their living spaces. Because it does not endorse captive breeding, Save the Chimps performs vasectomies and employs female birth control with its animals. It also limits access to the chimps, only allowing visits from the board of directors, people who are working with the chimps, and specially invited members of the public.
16891 Carole Noon Ln.
Fort Pierce
Florida
Growing up, Sean Michael Casey nourished his passion for photography by snapping shots for his high school's yearbook and weekly newsletter. A hobbyist for years, Sean Michael was finally able to showcase his skills by taking wedding photos for a friend of a friend. These nuptial photos served as his calling card, and generated a lot of interest from potential clients. Seeing an opportunity to pursue his lifelong passion as a career, Sean Michael decided to up his credentials with a bachelor's degree in photography from Florida Atlantic University.
For more than 10 years, Sean Michael has artistically captured memories, armed with his keen eye and an arsenal of Nikon bodies and lenses. He's worked with a wide assortment of clients, covering shoots ranging from wholesome family portraits to destination weddings in Costa Rica. Though Sean Michael is able to carefully plan out portraits, he also enjoys just letting things happen and capturing candid shots of his subjects' laughter, smiles, and maniacal laughter sans smile.
172 SE Kitching Cir.
Stuart
Florida
US
772-919-5428
Husband and wife team Sheila and Robert Hurth co-own Tiffany Photographic Studio, helming a full service staff of 10. Together, they distill three-dimensional beauty into contemporary images that pop before plain studio backdrops or vivid sets. With four decades of experience under their shutter fingers, the Hurths supervise charmingly posed family portraits, adorable shots of toddlers and infants amid whimsical props, and event photos snapped on location at weddings or bar mitzvahs. Their studio uses state of the art digital technology, retouching and printing photographs in-house for a quick postsession turnaround. When not standing behind the camera, the Hurths teach photo seminars in Fort Lauderdale and the Carolinas and spend their free time authoring tutorial books and videos on boudoir photography, portraiture, and how to get a close-up shot of a black hole.
1556 E Commercial Blvd.
Oakland Park
Florida
US
954-764-0662
---