Things to Do in West Palm Beach
---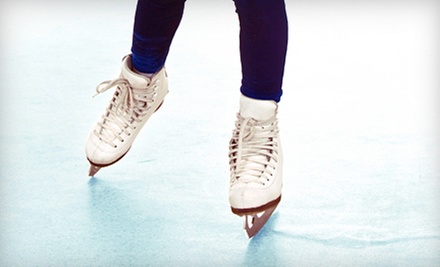 ---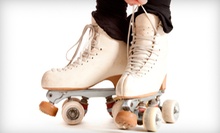 Open skate sessions throughout the week; skating classes help students ride smoothly; hockey classes teach basic to complex moves
---
Recommended Things to Do by Groupon Customers
---
At Greenacres Bowl's lacquered lane emporium, competitors ranging from pint-size to full-size unleash spherical fury seven days per week. Strikes, spares, and sequential cheers ring through the center late into the evenings on weekends, which features laser bowling on Fridays and Saturdays. Automatic scoring helps cut down on disputes between opposing players or teams of Olympic figure-skating judges. In addition to games between friends, the facility also plays host to pin-punishing birthday parties, as well as leagues designed for all levels and ages. A recently sprouted billiards room lures eyes away from slick lanes and onto felt tables and high-definition televisions, while an on-site pro-shop stocks the latest shoes, gear, and accessories.
6126 Lake Worth Road
Greenacres
Florida
US
561-968-0100
Once attendees master segway skills during a 20- to 30-minute orientation session, the expert guides at The Electric Experience whisk them away on a one- or two-hour trek through Delray Beach. Tours whizz down serene paths and quiet neighborhood streets in between stops at public beaches and the Sandoway House, where guests can take turns feeding a shark. As guides expound on Delray Beach's history, tours amble into Veterans Park, swing by manatees luxuriating in their natural habitats, and weave their way among the marina district's striking architecture. Afterward, The Electric Experience can equip visitors with sun-shielding gear for the beach, electric bikes for unguided rides, or folding bicycles that patrons can refold into origami swans to ride on ocean expeditions.
1047 East Atlantic Avenue
Delray Beach
Florida
561-865-5522
The fun-loving teachers at Uptown Art: West Palm Beach believe they can teach anyone to paint work they'll be proud of. Child brush wielders get inspiration from helpful instructors who mentor them in their strokes, and adult classes find similar guidance from both the pro painters and their own BYOB beverages. The airy downtown studio attracts budding painters to its varied schedule of evening painting classes and daytime children's classes that span up to three festive hours of guided artmaking. Students return home with their masterpieces at their sides, each based on a class topic such as a homage to a beloved pet, a poignant still-life of potted flowers, or a self-portrait that looks suspiciously like Audrey Hepburn.
550 S Rosemary Ave., Suite 156
West Palm Beach
Florida
561-899-3980
Sailors navigate the glittering waters of Palm Beach in one of The Boat Fleet's many vessels, which include center consoles, walkarounds, deck boats, cabin cruisers, and bowriders. Seafaring parties may adventure to nearby Peanut Island, cruise up and down the coast to spot sprawling waterfront mansions, or relax while floating in their private patches of ocean. The 21- to 33-foot boats include rigs equipped for fishing trips—including stainless-steel rod holders, game-spotting GPS, and lures that look like Bugs Bunny in a wig—and all ships stow Coast Guard safety gear and lifeboats aboard.
139 Shore Crt.
North Palm Beach
Florida
561-841-1990
With the Atlantic Ocean as the backdrop for inimitable aquatic adventures, Captain Steve Cienkowski steers participants along crystalline waters for laid-back expeditions or longer jaunts to either the Keys or Bahamas. Participants can glean pertinent sailing or snorkeling tips during lessons or revel in up-close glimpses of manatees swimming and filing taxes in their natural habitat.
148 Yacht Club Dr., Suite 10
North Palm Beach
Florida
561-236-2387
A Latte Fun Indoor Playground and Café brims with happy chatter, which drifts from regular classes, special events, and open playtime seven days a week.
Children frolic across multicolored carpeted floors in a 6,000-square-foot playroom, exploring climbing structures, foam pits, and a floor-level trampoline that is kept safe by rounded edges, extensive padding, and declawed teddy bears. The playground eschews video games, prize games, and violent toys, instead letting older children don animal costumes in the dress-up area, while toddlers younger than 2 romp in their own play pit and toy bins. Cool zephyrs of air conditioning sweep contented sighs away from zebra-print sofas or onyx-hued wooden tables, where adults peruse a gourmet café menu. A boutique toy store extends the center's positive attitude toward play into homes with a slew of unique gifts and rare and eclectic toys.
A private room reverberates with the youthful energy of A Latte Fun Indoor Playground and Café's classes, formal functions, and parties, which staff members provide with refreshments, cake, and decorations. At least two assistants remain on hand at kids' events to provide full setup, cleanup, and supervision to ward off squabbles that arise when imaginary friends show up wearing the same outfits.
11701 Lake Victoria Gardens Avenue
Palm Beach Gardens
Florida
561-793-0280
---