West Park, FL Drs and Health Practioners
---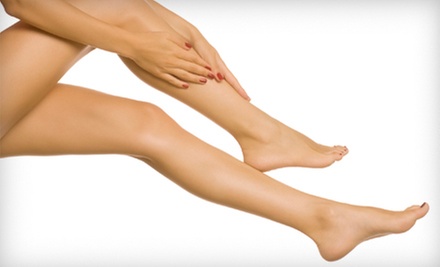 ---
Drs & Health Practitioners Deals
---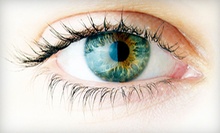 Use Wednesday 10:00am - 4:00pm
---
Recommended Drs & Health Practitioners by Groupon Customers
---
All plastic surgeons work to achieve their clients' aesthetic goals. Board-certified plastic surgeon Dr. Adam J. Rubinstein, however, goes one step further. He combines surgical and nonsurgical procedures with a unique holistic approach to promote his patients' overall wellness just as much as their exterior appearance. Whether preparing to perform liposuction, a Botox injection, or laser skin resurfacing, he and his team start with a consultation, ensuring the process is outlined and any questions have been answered. Additional thoughtful touches, such as complimentary meetings with nutritionists, help patients continue their transformations after they've left the clinic. When procedures are finished, the staff minimizes recovery time with herbal supplements and written prescriptions for chicken noodle soup.
19495 Biscayne Blvd., Suite 200-201
Aventura
Florida
At Tribeca Medaesthetics, Dr. Jason A. Shapiro and Dr. Jeffrey R. LaGrasso beautify façades in a med-spa atmosphere decked out with colorful artwork and cozy seating. Cosmetic surgeries, such as face-lifts, breast augmentation and reduction, and liposuction—as well as Dysport and other injectables—help the doctors contour patients' curves and dodecahedrons to desired specifications. The duo also aims luminescent beams from a trio of cosmetic lasers to help resurface skin, burn fat, and break down any unwanted tattoos or long-division problem. Tribeca Medaesthetics also supervises weight-loss programs and nonsurgical aesthetic services such as facials, chemical peels, and microdermabrasions.
1425 S Andrews Ave., Suite 200
Fort Lauderdale
Florida
954-760-4370
Lourdes Cano, D.M.D., worked in a prestigious Cuban polyclinic before immigrating to the United States to found Cano Medical Dental, a clinic that houses a team of doctors, dentists, optometrists, and chiropractors under one roof. The assorted physicians accept most major insurance plans for services ranging from diabetes treatment to biopsies to cosmetic dentistry. Cano Medical Dental treats patients six days a week and clients should call ahead to book appointments, as they do when making dinner reservations at fancy restaurants or their grandma's tiny kitchen table.
680 N University Dr.
Pembroke Pines
Florida
954-538-6868
As an undergraduate, Dr. Kellie Mosley-Mendez started out as a business major before she had a potentially dangerous mole removed. The experience inspired a change of career plans. With the help of a physician who took her under his wing and even became her godfather, Dr. Mosley-Mendez started on a path that transformed her into the board-certified dermatologist she is today. Her proprietary skincare line includes medical and cosmetic solutions for all skin types. When she's not treating her patients with general and cosmetic dermatological services, Dr. Mosley-Mendez is performing free cancer screenings and educating young people about sun safety.
4801 North Federal Highway , Suite 301
Fort Lauderdale
Florida
954-202-7881
Dentists at other clinics boast of having studied implantology under the world-renowned Dr. Arun Garg. Dr. Garg began his practice at Center for Dental Implants of South Florida after two decades of building a sterling reputation in academic dentistry. During those years, he published more than 100 medical articles and wrote several textbooks that have been translated into eight different languages. He also founded the American Dental Implant Association, where he still serves as president.
Dr. Garg and his associates handle services ranging from general checkups to advanced implant procedures. The dental team was among the first to adopt technologies such as surgical lasers and the cone-beam CT scanner for facial imaging.
2999 NE 191st St., Suite 210
Aventura
Florida
305-935-4991
---