West Raleigh Indoor Activities
---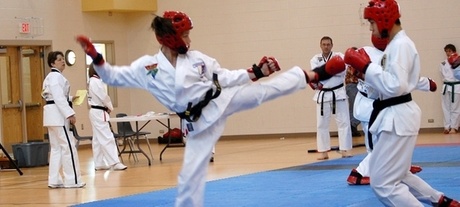 ---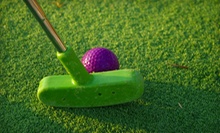 Fountains burble in dappled shade from trees; colorful spheres click cheerily into holes on 18 greens
Use Friday 10:00am - 9:00pm
---
Recommended Indoor Activities by Groupon Customers
---
One of the few original theaters in Durham to remain in operation, the Carolina Theatre has endured more than 85 years of history in its quest to entertain. The venue's main room, Fletcher Hall, rose in popularity during World War II, when soldiers from Camp Butner arrived by bus to watch films on its colossal screen. In the last three decades, ongoing renovations have restored the venue to its original glory while propelling it into contemporary times with the addition of modern accoutrements, including two upstairs movie screens, stage-level dressing rooms, and landing pads on the roof for skateboard hovercrafts.
309 W Morgan St.
Durham
North Carolina
919-560-3030
At Raleighwood Cinema Grill, mid- and second-run movies flicker across a full-size CinemaScope screen, brought to life with enhanced Dolby surround sound. Yet what sets the theater apart is the experience off the screen. Instead of stacking seats into rows or demanding patrons stack into human pyramids to cram as many bodies in as possible, Raleighwood cultivates a relaxed atmosphere. Patrons lounge on cushioned, swiveling chairs at cabaret-style tables with a beer or glass of wine while servers lay out a menu of burgers, pizzas, and barbecue. Comedies, dramas, and family films enhance the flavor of dishes and the calendar of special events and food specials.
6609 Falls of Neuse Rd.
Raleigh
North Carolina
919-847-0326
In 1947, the North Carolina Museum of Art made its initial acquisition, hauling in 139 works of European and American art purchased with state funds. In the 65 years since, the museum's collection has continued to balloon, and today features pieces that range from Egyptian funerary art to sculpture and vase paintings from Greece and Rome. The 164-acre campus surrounds visitors with creativity around every corner, including across the museum park, where more than a dozen works showcase inspirations that were culled from the natural world or extracted from the brains of scarecrows who donated their bodies to science.
During summer months, the Arts in the Museum Park festival series organizes week after week of music and film events. On the weekends, rather than sewing their socks together, siblings can get closer with Family Fun Saturdays. Free guided tours weave guests through the museum's halls daily. Visits can be capped off with a stop at the museum gift shop or at the elegant Iris restaurant, which dishes out contemporary American cuisine with regional and international twists.
2110 Blue Ridge Rd.
Raleigh
North Carolina
Stadium 10 at Northgate's theaters transport audiences into the worlds of first-run movies with immersive picture and sound, comfortable stadium seating, and ample snacks. Plush, high-backed chairs prop up viewers against the torrent of crashes, booms, and Wilhelm screams blasting from the DTS digital-sound systems as they ogle current releases. Handfuls of fluffy Orville Redenbacher's popcorn keep bellies full, and frothy sodas keep tongues wetted while guests stare agape at epic action scenes. Screens also glow during showings in RealD 3-D, giving landscapes, set pieces, and two-dimensional action stars a feeling of depth.
1058 W Club Blvd.
Durham
North Carolina
919-286-3949
---