Professional Services in Westerville
---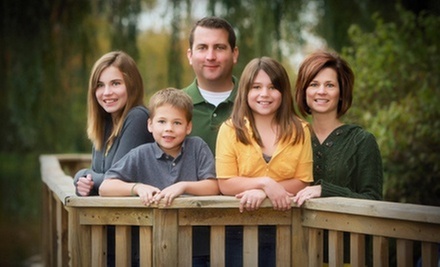 ---
Professional Service Deals
---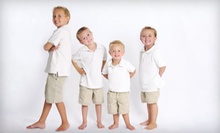 Professional photographers capture families, babies, and individuals with custom backgrounds, props, and variety of poses
---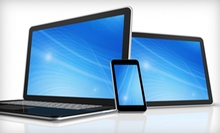 Gadget gurus repair cracked screens on laptops, iPads, and smartphones brought into the store or shipped via mail
---
---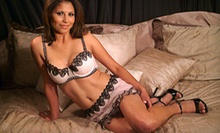 Seasoned shutterbug trained by a Playboy photographer snaps alluring boudoir shots bolstered by props and a preshoot makeover
---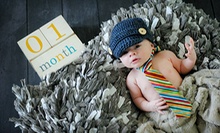 Photographer Jessica Nash harnesses natural light to create color, black-and-white, and vintage-toned images of up to four subjects
---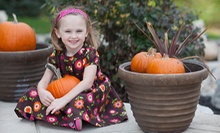 Studio or on-location shoot captures up to six family members or charming children's portraits
---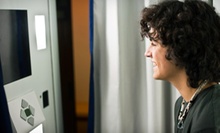 Digitally inserted backgrounds ranging from the pyramids to Obama's face augment party pictures taken inside a green-screen booth
---
Recommended Professional Services by Groupon Customers
---
In 1984, Bonnie Strother was working as a nurse, and she decided to place her two young children in the most trustworthy care center she could find. However, her search seemed fruitless, with no center meeting her exacting criteria. Rather than give up, she followed her entrepreneurial spirit and founded her own daycare to make a difference in her community. Rainbow Station continues this mission today, providing a quality care option for the community with a curriculum based on molding youth into good citizens.
Rainbow Station's daily activities draw from the Creative Curriculum school of thought, which emphasizes building on children's natural development through an understanding of theory and a mix of playful activities. On any given day, the children may skip and gallop together, play math games, or design arts and crafts based on their favorite vice presidents. In addition to stimulating budding intellects, the lessons teach youth in the infant and toddler, preschool, and school-aged programs how to interact with one another in a respectful and caring way.:m]]
2010 Officeview Pl.
Reynoldsburg
Ohio
614-575-5055
A picture is worth a thousand words, unless it's just a picture of 999 words or less. Today's deal gets you 88% off thoughtful thousand-worders with an in-studio session and three prints from DGN Photography for $25 (a $200 value). Along with your one-hour in-studio session (a $75 value), you get one 11x14 print (usually $75 value) and two 5x7 prints ($25 value each). The 11x14 print is mounted with satin finish, so you don't need any glass to show off everyone's faces (the 5x7s are printed with a lovely luster finish). You may also purchase additional prints or digital files with a 25% discount.
764 Oak St.
Columbus
Ohio
US
Adam Queen's photo-snapping prowess can capture a family member's elusive smile emerging from hibernation or convey emotions through imagery without requiring any of the people in it to wear kabuki masks. Since 2001, Adam has worked as a pro photog in such places as Mexico and Spain, and his studio of white sweep backgrounds and tabletop environments provides Columbus with a convenient locale for senior photos, baby pictures, smooching couples, and family portraits. Otherwise, you can opt to shoot at a nearby location within 7 miles of I-270 (call Adam to confirm), such as your apartment or the faerie market you stumbled upon while sleepwalking. After the shoot, you'll obtain copyright to 10 images, as well as 20% off your next session and 10% off any prints or additional digital files you'd like to purchase. If you prove to be unusually photogenic, you can even buy the entire roll ($100).
610 Spring Valley Dr.
Lewis Center
Ohio
Rick Hilyard, the master artist behind Hilyard Photography, specializes in capturing beautiful portraits of the most dangerous subjects known to man, be they the elusive high-school senior, roving packs of smiling families, or the hotbeds of rage and contempt that are babies. Hilyard draws on his 10 years of experience to create a portraiture that reflects the indomitable personality of both the subject and the artist.
22 N High St.
Dublin
Ohio
Located a stone's throw from the Ohio State University campus, Blue Bubble Express Laundromat houses an extensive fleet of clothes-cleansing equipment that thoroughly washes and dries the garments of students and locals alike. Front-loading washers hold 18- to 80-pounds, and efficient dryers carry equally hefty loads. Express washers digitally display the remaining time in each cycle, and many of Blue Bubble Express Laundromat's Energy Star– and CEE–certified machines use less gas and electricity than regular devices. Wash-and-fold service lets customers drop off bundles for pickup about two days later, or they can wait for clothing to dry on-premises while gazing into three LCD televisions, perusing the information superhighway with free WiFi, or reading a flipbook on the history of fabric softener.
2380 N High St.
Columbus
Ohio
Desired Focus Photography gives amateur shutterbugs the skills to capture images of children, sporting events, or wildlife and nature. Led by Sarah Kobunski and her husband Jim, the studio offers an extensive collection of classes that break down the minutia of digital cameras and their sundry parts. Students peek through the lens and learn to manipulate lighting and visual composition, then finesse images on-screen with digital editing programs. Classes cultivate the skills needed to capture all the treasured moments in daily life, from a baby's first steps to a toddler's first deadlift.
1319 Stoneridge Dr.
Columbus
Ohio
740-297-4955
---