Westfield Gyms and Fitness
---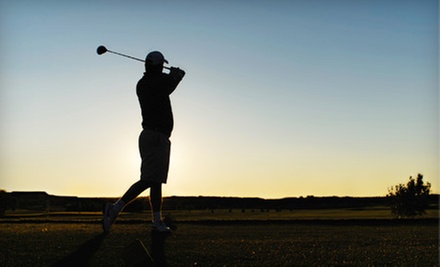 ---
Gym, Exercise, Weightloss Deals
---
Recommended Gym, Exercise, Weightloss by Groupon Customers
---
Another class is winding down at Indy Boot Camps and owner Tod Esquivel informs the group that they are going to finish with group sit-ups. Some people groan, others laugh, but everyone ultimately squeezes together, locks arms, and begins doing sit-ups in unison. This exercise exemplifies the challenging but fun exercises at Indy Boot Camps. Esquivel is a fan of bodyweight exercises, interval training, partner exercises, and the aforementioned group exercises, and amplifies their results with physio balls, heavy ropes, and BOSU balls. His facility stages indoor and outdoor boot camps and features a children's play area that is in sight of the workout area, so parents can keep an eye on their kids and kids can keep on eye on their parent's alarmingly expanding biceps.
6330 E 75th St., Suite 330
Indianapolis
Indiana
317-289-1219
It's hard to imagine a trainer more dedicated to fitness than Josh Kuklak, the owner of Survival Fitness Gym. An ACE-certified personal trainer, Josh holds state records in powerlifting on the bench-press and deadlift platforms, and has also competed in hockey, tennis, karate, and weight training. Along with Diana Fisbeck, also an ACE-certified trainer, he leads boot camp-style workouts that call upon muscle confusion—through constantly varied routines—to promote building strength and melting fat.
Their boot camps fuse cardio, resistance training, and plyometrics into workouts that change every day to prevent workout burnout. Leaving treadmills and weight machines behind, the sessions incorporate a slew of nontraditional fitness equipment. Students might flip oversize tires and hang from gymnastics rings one day, and then heave sledgehammers and box heavy bags until they cry uncle the next. Their basic-training class focuses on core work and endurance, and strength training blends elements of powerlifting, bodybuilding, and functional training to pack on muscle and annihilate fat. The fitness duo also leads personal-training sessions, motivating clients to reach their goals and harmonizing with them during workout songs.
14179 Clay Terrace Blvd., Suite 120
Carmel
Indiana
When designer Robert Trent Jones Jr. made Prairie View Golf Club his first Indiana project in 1997, he peppered 18 holes across 206 acres of natural beauty. His design hugs the White River, which rings the course on three sides, but only interferes with shots at four holes. Native grasses trim the entire perimeter of the former soybean- and cornfields, while oak, sycamore beech, and cottonwood trees surround the back nine holes. But the natural obstacles pale in comparison to the manmade impediments – 90 sand traps, including one that stretches 135 yards, make the par-72 course a challenge for even the most avid golfer. Creative flagstick positioning invites visitors to modify their technique for approach shots, with an emphasis on precision rather than power, much like surgically extracting a swallowed engagement ring.
For some added muscle on the course, patrons can practice swings at golf lessons or map out a plan of attack over breakfast at The Albatross Grille, which overlooks the course.
Course at a Glance:
18-hole, Par 72 Course
Total length of 7,000 yards from the back tees
Course rating of 74.5 from the back tees
Course slope of 138 from the back tees
Four sets of tees per hole
7000 Longest Dr.
Carmel
Indiana
Wheels glide gracefully across Skateland Roller Skating Center's indoor rink to a soundtrack of popular music and gleeful shrieks. Guests don rolling shoes while capering to Disney tunes, which frequently inspire hand-holding, friend-making, and adopting a wisecracking animal sidekick. All ages stir and stomp as they skim across the hardwood to the sounds of Top 40 hits and hip-hop songs, and skaters can upgrade their skill levels at Saturday morning skate lessons. All-inclusive party packages are fun options for birthday, bachelorette, or office-related celebrations and safer than traditional icicle-jousting tournaments.
3902 N Glen Arm Rd.
Indianapolis
Indiana
317-291-6795
Immaculate bent-grass tee boxes, fairways, and tees stretch across 6,507 yards of pristine woodland terrain at Wood Wind Golf Club's 18-hole course. The picturesque par 71 throws down a gauntlet of challenges across its emerald acres, with water hazards on 15 holes and a king's guard of 82 bunkers hugging the edges of fairways and butterfly-kissing well-fortified greens.
All of the course's considerable obstacles await at the memorable 14th hole, a par three where players must send tee shots somersaulting over an elongated pond to reach a shallow green buttressed on all sides by rippling waters, two backside bunkers, and a vanguard of feral windmills closing in from the nearest mini golf course. A relatively difficult course when played from the tips, the grassy monolith caters to golfers of all abilities with four sets of tees.
Anchored by a staff of PGA–certified aces, Wood Wind Golf Club's teaching academy fosters pin-hunting prowess with deft instruction and the latest in golf technology. The club's lavish banquet facilities also provide a spacious and scenic venue to host wedding receptions or parties celebrating the birthday of golfers' favorite club-head covers.
Course at a Glance:
18-hole, par 71 course
Bent-grass tees, fairways, and greens
Length of 6,507 yards from the farthest tees
Course rating of 71.5 from the farthest tees
Slope rating of 130 from the farthest tees
Four tee options
2302 W 161st St.
Westfield
Indiana
317-669-8550
For the past 50 years, people of all ages, faiths, and cultural backgrounds have gathered at the Arthur M. Glick JCC for attractions ranging from book festivals to a seasonal water park. Inside its 20,000-square-foot fitness center, visitors can break a sweat in the aerobics studio—with a spring floor that cushions joints—or swim laps in the six-lane competitive pool. During group workouts, athletes relieve stress with yoga poses, tone their physiques with boot camps, or practice Zumba moves to use with their up-and-coming boy band.
Through the JCC's educational programs, visitors can make their brains as well-toned as their bodies. Members cultivate their creative side with film screenings, art exhibits, and shows from celebrated performers. Alternatively, adult education classes can impart expertise on topics such as social media, cooking, calligraphy, and music. During the summer months, kids can learn and play at the JCC's camps, and adults can build their environmental expertise in the community garden, rather than by donning a tree costume in an effort to understand life on the other side.
6701 Hoover Rd.
Indianapolis
Indiana
317-251-9467
---