Westfield, NJ Spa and Massage
---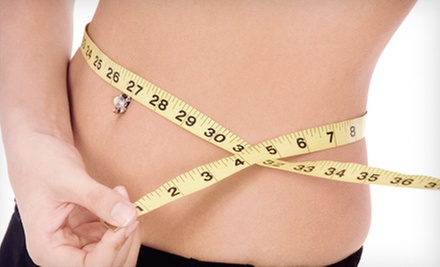 ---
Recommended Spa & Massage by Groupon Customers
---
Throughout the spa, aromas from various body treatments waft through the air. One may be able to smell sweet scents from a brown sugar scrub or from a dessert therapy treatment that coats the skin in a yogurt-and-honey spread. Relaxing aromas come from custom-blended essential oils in the aromatherapy massage, while a refreshing hint of peppermint drifts from the skin of those receiving the very minty body scrub and massage combo.
The sense of smell is just one of the senses the staff of Tribeca Beauty Spa takes into consideration. Inside one of seven treatment rooms in their 4,000 square foot facility, aestheticians strive for visual splendor by removing dirt and oil from pores. Within the pedicure/manicure oasis, nail technicians shape and polish nails and can add such treatments as a salt glow foot rub, warm towels, and a moisturizing massage—bringing the sense of touch into the mix. Downstairs in the relaxation lounge, meanwhile, the staff welcomes robe-and-slipper-clad clients into a cedar sauna that helps them relax and detoxify before or after treatments. This sauna actually sounds like the most relaxing noise of all—silence.
8 Harrison Street
New York
New York
212-343-2376
A Thai yoga massage is an ancient healing method that uses full-body stretching and muscle manipulation to improve range of motion. First, your trained massage therapist will take you through a 20-minute ayurvedic test to find any imbalances or maple-syrup deposits. Then she will create a customized treatment plan to knead your needs. For the next 70 minutes, acupressure techniques and pressure-point reflexology will free your energy flow and induce relaxation. Rhythmic massage movements mingle with passive progressive-yoga stretching to release at least seven caged pigeons of tension.
155 2nd St.
Jersey City
New Jersey
Pleasant Road Spa is a haven of relaxation and rejuvenation. Within, a team of licensed aestheticians use renowned Dermaologica and Skinceuticals products to perform more than a dozen facial treatments, including specialized services for men and expectant mothers. Adventurous clients can dabble in advanced treatments such as glycolic peels or microdermabrasion, which intensively exfoliates the face to dissolve signs of aging or soreness from a staring contest with a raccoon. Nearby, massage therapists tend to sore muscles and joints with half a dozen therapeutic techniques, while nail techs execute soothing pedicures laced with green-tea and peppermint essential oils. Excessively hirsute guests can get un-hirsuted with an array of waxing services for the face and body.
720 Monroe St.
Hoboken
New Jersey
201-420-6474
Shibumi Spa, led by director Soli Davis—an acclaimed aesthetician and stylist with more than 30 years' experience—specializes in holistic treatments for both body and spirit. During the one-hour BIONOVA custom facial, the BIONOVA skin-care product, containing the same 300 natural elements and ingredients found in human skin, will go to work on the body's freckle farm, ousting dead cells and opening up plugged pores. In addition to its efficiency in exfoliation and extraction, the BIONOVA product is a key ally in the beauty battle against acne armies, wrinkle-warriors, and platoons of poor pigmentation. Included with the BIONOVA treatment is a face/hand massage medley of various styles, including the digit-doting techniques of shiatsu and the tissue-juncture focus of the Ayurvedic marma points massage, ensuring that fingers are ready for next month's full-contact rock-paper-guillotine tournament.
80 Leonard St.
New York
New York
Nestled inside a Victorian cottage, The Secret Garden Spa aims to provide a green escape from the stresses of daily life. Here, a team of stylists, aestheticians, nail technicians, and certified massage therapists pampers clients from head to toe with organic, vegan, and all-natural products from Aveda and SpaRitual. In an airy salon area framed by a half-circle window, ripening hair dryers dangle from the ceiling alongside chandeliers that illuminate haircuts and ammonia-free color treatments. Private, candlelit spa rooms host massages accented with organic aromatherapy oils and lotions. Nail specialists tend to fingers and toes with earth-loving products and hot-stone massages, and soothing facials cleanse and hydrate with botanical ingredients.
702 Forest Ave.
Staten Island
New York
Members of Florida's Naples Philharmonic Orchestra who are sore after 10 hours of rehearsal. Preoperative and postoperative patients dealing with or recuperating from complications from MS and scoliosis. Certified massage therapist Terry Andino has treated them all. At Montclair Massage Therapy and Wellness, she draws upon more than 15 years of experience, catering to clients with custom approaches based around each individual's needs.
Inside Montclair's first all green building, she soothes muscles with 30-, 60-, and 90-minute massages rooted in such styles as therapeutic, prenatal, reflexology, and trigger-point release. Terry also creates personalized massage programs for patrons to receive at home, at work, or from the driver sitting next to them in traffic jams. Montclair Massage Therapy and Wellness's certified Usui Reiki Master Lorraine Melendez also becalms guests with holistic practices such as reiki and crystal healing.
33 Plymouth St., Suite LL1
Montclair
New Jersey
---