Museums & Galleries in Westlake
---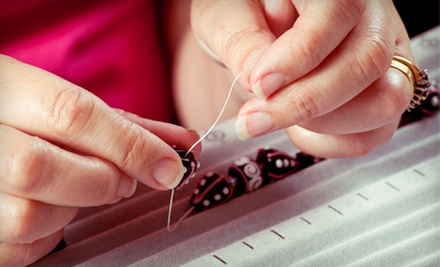 Shaker Square - Larchmere
---
Recommended Museums & Galleries by Groupon Customers
---
Members and children age 5 and younger are admitted for free.
11150 East Blvd.
Cleveland
Ohio
216-421-7340
Children age 5 and younger are admitted for free.
2121 George Halas Dr. NW
Canton
Ohio
Admission for students and senior citizens is $5. Children aged 12 and younger can enter for free with an adult.
1 S High St.
Akron
Ohio
330-376-9185
A 150-foot wind turbine heralds the entryway of Great Lakes Science Center. Combined with a 300-foot solar canopy, the turbine supplies 6% of the museum's power but also serves another purpose: to drive home the science center's commitment to research, education, and scientific discovery. Inside the Alternative Energy exhibit, visitors can touch their fingertips to a kiosk that displays real-time and historical data on energy consumption. Or, at the Steamship William G. Mather, visitors can explore a four-story engine room that once propelled the 618-foot flagship. After exploring the lunar lander models and flight simulators of the NASA Glenn Visitor Center, visitors can track moon dust to the Omnimax Theater and absorb scientific knowledge through 11,600 watts of digital sound.
In addition to presenting exhibits to more than 300,000 visitors annually, the science center leads the charge on science education. Onsite scientists organize space and curriculum for freshmen in the Cleveland metropolitan school district's inaugural STEM high school. The school teaches in a project-based learning environment where students are encouraged to delve into science, technology, engineering, and mathematics.
601 Erieside Ave.
Cleveland
Ohio
216-694-2000
Since 1983, families have spent their holidays around the television, watching A Christmas Story and joining in the triumphs and failures of 9-year-old Ralphie as he struggles to secure a Red Ryder BB gun from Santa's bag. But although the cult-classic film showed Ralphie living in Indiana, the house in which the movie took place rests in Cleveland—and is now a museum. When MSNBC interviewed lifelong fan and museum curator Brian Jones, they profiled the story of how he found the house on eBay and jumped at the chance to own it. Today, he's turned it into a year-round place of pilgrimage for fans and the site of a yearly convention for Ralphies.
Jones's restoration has returned rooms to exactly how they were in the film, letting guests gaze at the tinsel-strewn tree with its star falling off and explore the bathroom where Ralphie's mouth was washed out with soap—a time-tested method for cavity prevention. Visitors can even attempt to hide like little Randy in the cabinet under the sink. After stopping by the BB-gun range in the backyard to practice their aim, fans head across the street to the museum. Here, original props such as the toys from the Higbee's department-store window, Randy's snowsuit, and Miss Shields's classroom chalkboard join other memorabilia and hundreds of behind-the-scenes photos. Before leaving, guests drop into the gift shop to pick up a leg lamp just like the one Ralphie's old man cherished so dearly.
3159 West 11th St.
Cleveland
Ohio
216-298-4919
The Canton Classic Car Museum exhibits 45 pristine and restored automobiles from yesteryear, which mingle among rare memorabilia pulled from the last two centuries. In one of the decade-focused rooms, a Packard hearse shares floor space with a 1937 bulletproof Studebaker, a car designed to protect policemen from bank robbers and dive-bombing pigeons. American icons such as the 1957 Chevy Bel Air convertible offset rare and little-known models such as the Holmes, built in Canton and declared possibly America's ugliest car.
Filling the walls and the spaces between the cars, oriental rugs and vintage Tonka trucks mix in with treasures from Canton's bygone era. A fortune-telling machine from Meyers Lake Amusement Park stands ready to peer into the future, porcelain signs advertise businesses long since closed, and political keepsakes from President McKinley's term remind viewers of a time when the political machine was focused on keeping outer space from crushing Earth.
123 SW Sixth St.
Canton
Ohio
---