Things to Do in Westland
---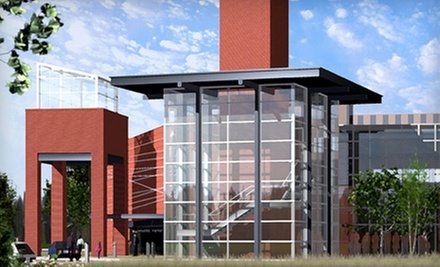 ---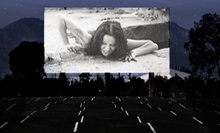 Patrons sit in their warm cars during first-run double-feature films
Use Today 4:00pm - 7:30pm
---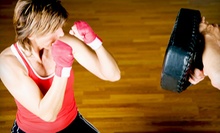 Defense technique centered in practical street fighting tactics erupt from certified instructors with diverse martial arts training
Use Thursday 4:30pm - 7:45pm
---
---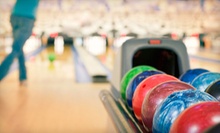 Roll strikes and spares at a modern bowling alley equipped with a bar, an arcade, and a snack bar
Use Today 11:00am - 6:00pm
---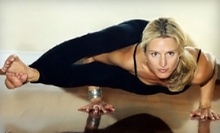 Breath, posture & concentration pervade asanas built upon Universal Principles of Alignment in class for beginners taught by certified yogi
Use Saturday 1:30pm - 4:30pm
---
Recommended Things to Do by Groupon Customers
---
The Polo Fields Golf Course & Country Club encompasses two locations—one in Ann Arbor and one in Ypsilanti—each with its own 18-hole course and refined clubhouse. Designed by renowned architect William Newcomb, the par 72 Ann Arbor course channels the blustery hillocks and grass-eating bagpipes of courses in the United Kingdom with a 6,828-yard layout featuring broad, links-inspired fairways and deviously slick greens. A community fixture for nearly a century, the Washtenaw course takes clubbers on a verdant voyage among native oaks and cedars, burbling streams, and tranquil ponds. Both sites house fully stocked pro shops, where guests can peruse the latest in on-course duds, clubs, hats, and remote-controlled golf balls from brands such as TaylorMade, Adidas, FootJoy, and Titleist.
Guests can bask in views of the splendid links while enjoying regionally inspired American fare and frothy drinks at the clubs' two dining facilities, both of which feature settings for a variety of occasions. Swimmers can stroke through the outdoor lap pool at the Washtenaw location, and sunbathers can lounge by the colossal, resort-style pool in Ann Arbor. Within the Ann Arbor fitness center, hearts race on elliptical machines, muscles pump free weights, and calories melt during group fitness classes, before muscles soak in the warm, golf-ball-free waters of the hot tub.
Ann Arbor Course at a Glance:
18-hole, par 72 course
Length of 6,828 yards from the farthest tees
Course rating of 73.3 from the farthest tees
Slope rating of 141 from the farthest tees
Four tee options
Link to scorecard
Washtenaw Course at a Glance:
18-hole, par 72 course
Length of 6,524 yards from the farthest tees
Course rating of 71.7 from the farthest tees
Slope rating of 135 from the farthest tees
Four tee options
Link to scorecard
2955 Packard Rd.
Ypsilanti
Michigan
734-434-2150
With the help of her husband, Chris, Crissi Ballas put her heart and soul into opening Wicks & Stones nearly a decade ago. Blossoming from a simple idea, the business grew into a gallery, jewelry and supply store, workshop, and candle emporium. Today, Wicks & Stones offers a wide variety of classes, from basic beading to stitching bracelets out of high-grade tennis balls. For gift-givers, the shop stocks 100% soy candles, a smattering of Swarovski crystals and other semi-precious stones, and displays packed with already-assembled jewelry.
3138 Biddle Ave.
Wyandotte
Michigan
734-759-0112
Designed in 1989 by architect Harley Hodges, Pine View Golf Course sends golfers weaving through forests of towering Michigan pines, attempting a variety of shots using most of the clubs in their bags. Players choose from five sets of tees, varying the Championship course from as short as 4,101 yards from the green tees up to 6,490 from the blues. Golfers first traverse wide fairways that forgive slight errors in the front nine, then take on the back nine—known as "Rolling Pines" because of the large tree trunks that regularly roll across the course at incredible speed. Difficulty intensifies noticeably after the turn, as players must flex their par 5 prowess on the 10th and 18th holes.
Though only one body of water rests on the front nine of the Championship course, Pine View's third nine, known as "Little Pines," features water much more prominently. This relatively short par 30 test makes for a great introduction to the game, as players lob shots over ponds and streams or fit golf balls with goggles and send them to explore the depths.
Course at a Glance:
18-hole, par 72 course
Total length of 6,490 yards from the back tees
Course rating of 71.6 from the back tees
Course slope of 126 from the back tees
Five sets of tees per hole
Scorecard
5820 Stony Creek Rd.
Ypsilanti
Michigan
734-481-0500
The baseball and softball instructors at Great Lakes Baseball Academy share their passion for America's pastime with students as they draw upon accolades that include two national minor-league titles and a high-school state softball record for strikeouts in one year. Inside the year-round, 5,000-square-foot facility, coaches with experience at the major, minor, and high-school levels enrich players' skills during private lessons and team-training sessions. Line drives echo through three climate-controlled, 80-foot batting and pitching tunnels, which include Iron Mike pitching machines that hurtle balls from 40 to 90 mph and occasionally charge the plate. Along with their training grounds, the academy's shop stays stocked with such gear as the latest bats and gloves.
46615 Michigan Ave.
Canton
Michigan
734-330-3860
A green turf floor, inflated obstacles, and industrial-sized plastic barrels populate Killer Paintball's two indoor fields. Within this paint-splattered environment, opposing teams don goggles, develop strategy, foster teamwork, and turn each other into sprinting, diving rainbows. Attentive referees supervise three-hour bouts to assure fair play. Open play occurs Friday through Sunday and on Wednesdays. The staff also facilitates paintball parties for birthdays, graduations, and reenactments of Jackson Pollock's last stand.
29350 Northline Rd.
Romulus
Michigan
734-955-9456
The sounds of tapping heels and swiveling soles ricochets off The Dance Pavilion's lush red draperies and twinkling chandeliers as social dancers, aspiring ballroom instructors, and professional dancers alike show off moves from more than 18 styles. With help from a team of 10 teachers, founder Ron Brown, whose dance career spans more than four decades, leads private and group lessons in the hustle, waltz, and cha-cha, prepping feet for weekly parties on the 2,800-square-foot hardwood dance floor.
An array of specialty sessions, such as wedding-dance classes, and workshops with visiting teachers, rounds out the studio's vast curriculum. Brown and his instructors also helm the Teachers Ballroom Dance College, which transforms dabblers into expert instructors through a ballroom-dance training-program syllabus developed by renowned dancer Diane Jarmolow. An onsite store stocks men's and women's shoes, beaded clutches, Gene Kelly masks, and other dance essentials.
1918 Whittaker Rd.
Ypsilanti
Michigan
734-369-9700
---