Concerts & Events in Wheaton
---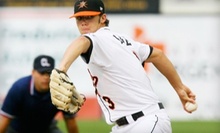 The Frederick Keys chase their fifth Carolina League title as fans cheer from 100-level field seating at home games throughout the season
---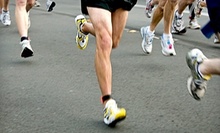 Use Tuesday 10:30am - 3:30pm
---
Recommended Concerts & Events by Groupon Customers
---
More than 400,000 monthly readers flip through the pages of The Washingtonian, spending an average of 96 minutes on every issue, gleaning helpful dining tips and doctor recommendations, as well as information about local politics, business, and culture. Regular features list and review restaurants and doctors, giving readers valuable insight into area institutions, as opposed to a list of DC's tallest presidential monuments, which offers people no new information. Online blogs such as Capital Comment and Dead Drop educate readers on national politics and foreign policy, and style and nightlife sections help deal hunters zero in on shopping and happy hour opportunities.
1330 Maryland Ave. SW
Washington DC
District of Columbia
Invented in the '70s as a humane alternative to the draconian waffle eat-off that previously resulted in oft-disputed rankings, the college bowl system has become a beloved football tradition. With today's Groupon, $35 gets you a ticket to the second annual EagleBank Bowl on Tuesday, December 29, and admission to the all-you-can-eat tailgate feast before the game. Watch the clash of UCLA vs. Temple from the all-star seating section, sated with food from local restaurants and the knowledge that your Pomeranian could probably never get into your jar of premium capers.
2001 East Capitol St Se
Washington
Washington D.C.
US
Inside the Rachel M. Schlesinger Concert Hall & Arts Center, works of art grow like flowers in a greenhouse. Amid the Mary Collier Baker Theater's rich wood paneling and burgundy upholstery, symphony concerts burst to life, fed by stunning acoustics. The Margaret W. and Joseph L. Fisher Art Gallery, on the other hand, lets the work hanging on the walls do the talking, trumpeting the skills of local visionaries as they explore the bounds of aesthetic media.
3001 N Beauregard St.
Alexandria
Virginia
703-548-0885
The story follows military man Don Jose, who falls helmet over boots for a gypsy girl named Carmen. As he spirals into an obsessive jealous spell, his world begins to crumble faster than Sid's first cookie. Don Jose's consuming passion for Carmen leads to disgraceful acts that can only be described operatically. The production is sung in French, with English supertitles and English dialogue.
6125 Montrose Rd
Rockville
Maryland
They're a common food in several Latin countries, including Colombia, Puerto Rico, and Mexico, but empanadas are made a bit differently in Argentina. "We have an edge because we actually bake them," Nicolás Ibarzabal, co-owner of 5411, told the Decider in 2009. "Here in Chicago there are a couple of places that offer empanadas, but they're pretty much all deep-fried. We like to think of ourselves as the new healthy frontier of empanadas."
Along with pals and fellow Buenos Aires natives Mariano Lanfranconi and Andrés Arlia, Ibarzabal makes the flaky baked treats in nearly a dozen varieties. You'll find traditional hand-cut beef empanadas as well as Americanized versions including barbecue chicken, which Ibarzabal admits is one of his favorites despite chuckles from his Argentine friends. The trio started 5411—a mash-up of Argentina's country code, 54, and Buenos Aires's city code, 11—in 2009 as a catering company before rolling out a food truck and finally opening a shop in Lakeview. That shop makes deliveries by the dozen, and the same pale-blue food truck—perhaps the catalyst for 5411's success—still takes to the streets daily, urging office dwellers to emerge from their cubicles and horses to escape from their buggies.
18031 Central Park Circle
Boyds
Maryland
Brothers in arms, strings, and reality, Sérgio and Odair Assad hail from Brazil, where they were steeped in the Brazilian musical tradition like two man-sized sachets of tea. Over the years, they studied with some of the best guitarists in South America, honing their skills and musical partnership. More recently, the duo began further exploring the music of their ancestral homeland, Lebanon. Following the success of Sérgio's Lebanese-influenced composition Tahhiya II Oussilina, the Assads arranged a show that explores modern and ancient Lebanese work, the rhythmic motifs that Brazilian and Middle Eastern music never realized they had in common, and new, original compositions. The result was De Volta As Raizes, Portuguese for "back to our roots." Joining them on tour are the thoroughly embodied vocals of Lebanese-American singer Christiane Karam, the intricate dum-tek-kas of percussionist Jamey Haddad, and the double-handed support of pianist and singer Clarice Assad.
Clarice Smith Center , Suite 3800
College Park
Maryland
---