Restaurants in White Plains
---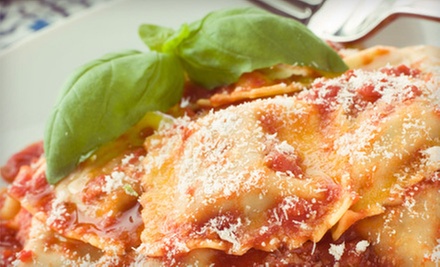 ---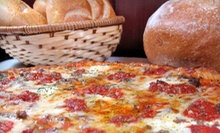 Use Today 10:00am - 9:00pm
---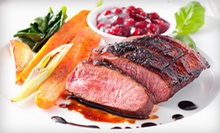 Chefs revamp traditional Dominican dishes with free-range meats, homemade pastas, and fresh seafood
Use Today 5:00pm - 11:00pm
---
Recommended Restaurants by Groupon Customers
---
You wont find any freezers at Mad for Chicken. The chefs shun frozen ingredients, prizing instead fresh, made-to-order meals that highlight organic chicken with no artificial fillers, preservatives, or hauntings. They fry the tender morsels twice in soybean oil and then brush them with a soy-based garlic sauce. This careful preparation extends to the rest of menu's offerings, as the staff tosses french fries in parmesan and oregano and enhances dishes with more than a half-dozen homemade sauces.
121 N Washington Ave.
Bergenfield
New Jersey
Chef Brian MacMenamin infuses Post Road Ale House's gastropub menu with clues to his own history and the nation's fine dining legacy, while embracing contemporary culinary touchstones. In the grand tradition of American chophouses, servers prepare salads tableside on a rolling cart before bringing out pastas and the classic cuts of beef, pork, and lamb MacMenamin honed at his now closed, eponymous grill on Cedar Street. A daily raw seafood bar suggests a similar narrative, revisiting a benchmark of dinnertime decadence and nodding to the time the chef spent at the Larchmont Avenue Oyster House. 1950's nostalgia is balanced by seasonal ingredients as MacMenamin wryly innovates low-brow bar snacks, culls side dishes from the Caribbean and the Pacific Rim, and includes options for kids whose primary ingredient is not regret. Furthermore, MacMenamin cultivates a lively atmosphere by hand-picking spirits for public tastings and hosting local bands every Friday night.
The restaurant's semi-formal atmosphere plays with this tension to invigorating effect, with bare brick walls backing a very well stocked, 25-seat bar that accounts for about a third of the room's capacity. The lofted ceiling exposes I-beams and ventilation ducts, under which two rows of sleek leather banquettes abut tables dressed formally in white linen ties and tails.
11 Huguenot St.
New Rochelle
New York
914-633-4610
Casual American and Irish fare fills the bellies of guests visiting to catch a game or catch up with each other. The black façade's narrow windows pop with scarlet curtains that offer just a peek into the interior, where even the mantel of the functioning stone fireplace has a TV screen. Televisions also punctuate the crimson walls and cast a glow behind the bar. Wooden booths face outward while swaddling their beer-sipping cargo in red cushions.
6115 Broadway
Bronx
New York
718-548-0606
The brainchild of head chef Anthony Labriola, Caffe Regatta Oyster Bar & Grill dresses traditional ocean critters in Mediterranean duds and packs oysters and other seafood into the raw bar that made a splash in Westchester Magazine. Friendly waiters scurry past white-clothed tables and nautical decor—including miniature boats and real-life sea captains perched on the full-service bar—bearing brunch, lunch, and dinner platters piled with refreshments ranging from lemon-ricotta hotcakes to a half pound of Alaskan king-crab legs. Summertime lures patrons to the outdoor patio, and BYOB Tuesdays give the restaurant's wine list a chance to collect its pages and prepare for another week of staring into thirsty eyes.
133 Wolfs Ln.
Pelham
New York
US
From dawn to dusk, seven days a week, grills crackle with the sizzle of sandwiches and burgers, which pair with plates of hearty appetizers, daily specials, and glasses of imported beers and wines. At both locations, a covered outdoor patio overlooks verdant golf courses, and separate dining rooms hold private parties or space-shuttle launches. Thursdays at the Saxon location yield a boundless barbecue buffet that stretches across the patio alongside local bands, and on Saturday nights, the Sprain location hosts live DJs and dancing.
290 E Grassy Sprain Rd.
Yonkers
New York
914-337-2183
Mike Rocco's love for pizza started in the Bronx, where he worked at his father's pizzerias from a young age. Now, with the help of his brothers, Joe and Frank, he continues his family's tradition at 10 locations of his own invention—all flaunting the Planet Pizza name tag.
A man can't build such a pizza universe without some serious pies. But inspiration isn't a problem for Mike and his chefs, who've molded more than 30 toppings into about 25 specialty circles, all available on gluten-free and whole-wheat crusts. In addition to specialty pizzas, the cooks concoct other Italian-American fare such as shrimp parmigiana and mini pizza rolls that are more convincing than Pluto as a mature planet.
1004 Boston Post Rd.
Rye
New York
---