Things to Do in Whitefish Bay
---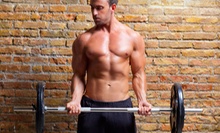 Waukesha Industrial Park South
A certified personal trainer leads students through varied, high-intensity CrossFit workouts that accommodate all skill levels
---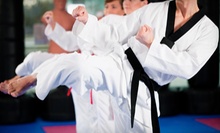 Family-oriented martial-arts facility aims to empower students of all ages through fun, challenging, goal-oriented classes
---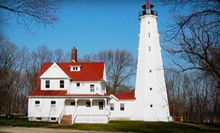 Recently restored historic lighthouse showcases artifacts, history & high climbs
Use Saturday 1:00pm - 4:00pm
---
Recommended Things to Do by Groupon Customers
---
Completed in 1892 as the private home of the Pabst family, Pabst Mansion stands as the last bastion of more than 80 mansions built for Milwaukee's elite during a booming, bygone era. Since its construction, the estate has housed archbishops, priests, and sisters and was saved from near-demolition during the 1970s. The Flemish-Renaissance-Revival home has since been awarded a place on the National Register of Historic Places for its bounty of architectural intricacies.
Today, on-staff docents conduct a range of tours for public groups, private parties, school groups, and well-behaved rugby teams through the fortress of halls, opulent rooms, and verdant grounds, each restored to their original condition.
The Pabst Mansion's impressive art collection includes works from the 1640s through the 1900s by artists such as William-Adolphe Bouguereau, Gaetano Trentanove, and Eugene Joseph Verboeckhoven. The emporium of excess also features Pabst Beer Pavilion, the pavilion built for the World's Columbian Exposition in Chicago, and the glass-covered conservatory where tropical plants and beer trees continue to flourish.
The mansion gift shop holds classic Pabst drinkware and memorabilia as well as antique photos, books, and former employees' original finger paintings.
2000 W Wisconsin Ave.
Milwaukee
Wisconsin
Going to the movie theater should be more enjoyable than watching a movie at home––a concept that Rosebud Theater has down pat. Cinephiles regain the sparkle in their eyes as they enter the historic venue, which originally opened as The Tosa Theatre in 1931 and was recently modernized to have great views and stellar sound. Unlike cramped multiplex theaters, Rosebud houses one solitary, comfortably spaced theater, where visitors won't have to worry about hearing explosions from the monster-truck movie next door or accidently walking into the wrong monster-truck movie.
In addition to typical movie snacks such as popcorn, candy, and soda, the Rosebud sports a full menu of appetizers, sandwiches, quesadillas, and pizza, as well as a full bar stocked with wine, cocktails, and microbrews––all of which are delivered to patrons during featured presentations. Rather than standard chairs, the theater is furnished with cushy loveseats with room for 180 movie lovers to savor first-run Hollywood hits without wrestling strangers over armrests.
6823 W North Ave.
Wauwatosa
Wisconsin
---