Whitehall, PA Drs and Health Practioners
---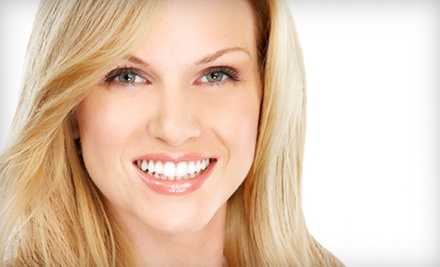 ---
Recommended Drs & Health Practitioners by Groupon Customers
---
At The Birch Center for Health, acupuncturist David Sokulski uses the skills that he mastered at New England School of Acupuncture— the oldest acupuncture school in the United States. He delicately inserts hair-thin needles into predetermined spots across the body, stimulating the flow of energy to treat ailments such as fertility issues, depression, and physical pain. He also practices cosmetic acupuncture, a technique that increases circulation to restore a healthy glow to the skin. Birch branches and miniature smiling Buddhas adorn their peaceful studio.
1931 E Carson St. , 2nd Floor
Pittsburgh
Pennsylvania
412-381-0116
At Pittsburgh Alternative Health, friendly staffers join Doctor of Naturopathy Darrell Misak and needle-free acupressure specialist, Dr. Wan Huang to restore and maximize bodily health and mental well-being with holistic treatments. Toxins are expelled during sauna sessions, where infrared light saps contaminants from muscles, and relaxing ionic footbaths, which kiss the feet with gentle electrical charges. Relaxed patrons can glide into a private mental-rest room, where a programmed audio-visual show lures minds into a state of alert relaxation with music, lights, and footage of baby pandas learning to cartwheel. The health center can also aid patients on the road to health with analytic testing. During an EAV test, technicians use a fusion of mechanical methods and ancient acupuncture pressure points to study the body's energy. The results can pinpoint sensitivities to foods, chemicals, or existentialist poems that may be decreasing energy or causing other health problems.
20 Cedar Blvd., Suite 303
Mount Lebanon
Pennsylvania
412-563-1600
Pharmacist and Murray Avenue Apothecary founder Susan Merenstein works closely with patients and their doctors to blend compounded medicines as an alternative to one-size-fits-all treatment options. These custom remedies—which Susan concocts alongside a staff of lab technicians and one other pharmacist—may be special ordered by physicians when a specific remedy is no longer on shelves or if a patient is allergic to certain ingredients in standard medications.
Besides her 30 years of pharmacy experience, Susan has honed her skills over more than 300 hours in continuing-education classes, developing specialties in topics such as general wellness and supplements, hormone balance, sexual health, and skincare. Her team also churns out pet-friendly compounds that soothe greyhounds' corns and calluses, moisturize dry paws, and safely dye dalmatians' fur to match this season's firefighter uniforms.
4227 Murray Ave.
Pittsburgh
Pennsylvania
412-421-4996
Supervised by Ayurvedic physician and healer Dr. Lina Thakar, the specialists at Ayurveda Wellness Center & Holistic Spa reach 5,000 years into the past when administering their Indian therapeutic techniques. The Ayurvedic philosophy centers on the individuality of each person, leading the staff to customize their blends of herbal oils and scents before beginning their Ayurvedic spa treatments. These calming procedures range from steam therapy to massage work, with focuses such as detoxification and healing the mind, body, and spirit. The center also imparts advice on Ayurvedic nutrition and lifestyle options, as well as meditation.
5168 Campbells Run Rd., Suite 204
Pittsburgh
Pennsylvania
412-809-0999
Though board-certified plastic surgeon Dr. Thomas Jeneby specializes in transforming patients' appearances, his own face may look very familiar. The diplomate of the American Board of Plastic Surgery has shared his extensive knowledge of both adult and pediatric plastic-surgery procedures with stations such as ABC News and KENS 5, and he was named one of the best area plastic surgeons by S.A. Scene. Dr. Jeneby also offers expertise as a national trainer on topics such as Lipotherme, SmartLipo body sculpting, and DOT therapy laser skin resurfacing.
At the equally acclaimed Plastic & Cosmetic Center of South Texas, Dr. Jeneby and his staff perform surgical and noninvasive procedures ranging from rhinoplasties to SmoothShapes laser cellulite treatments. The facility houses a convenient onsite lab for blood draws and a concierge room where family members can watch television or their own DVDs from home. Clients can head upstairs to Spa Black to be treated with lasers that remove unwanted hair, banish pigmented lesions, or read barcode versions of Shakespeare.
2275 Swallow Hill Rd., Suite 2400
Pittsburgh
Pennsylvania
US
412-429-1151
---