Whitehall, PA Indoor Activities
---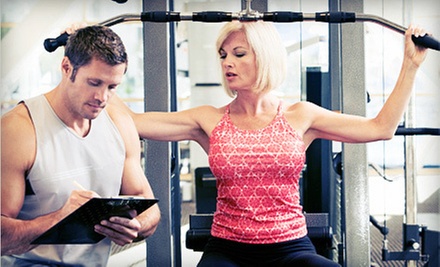 ---
Recommended Indoor Activities by Groupon Customers
---
Sometimes our dreams are within reach, but more often, those dreams are on the highest of high shelves, beside the BB gun and the cupcakes "for tomorrow." Reach that shelf with today's Groupon, which will stretch your muscles and muscle your stretches into a month-long stretch of intense muscular moves. For $30, you get 30 days of unlimited group yoga classes at Yoga on the Square in Regent Square, a $99 value. The 30 days are consecutive and begin the first time you drop in for a class.
1112 S Braddock Ave., Suite 201
Swissvale
Pennsylvania
US
Holistic wellness blossoms from Yoga Matrika's small, supportive yoga classes led by a team of energetic, nurturing instructors. Aspiring yogis can choose from a flexible lineup of classes that they can schedule online or via mental telepathy after an initial in-person registration. During Matrika Flow sessions, pupils perch in balancing poses and exhilarating sun salutations while they loosen taut sinews with invigorating backbends. The studio's experienced relaxation gurus can easily modify poses for beginners or advanced students, and answer any burning questions about the tension-taming Hatha techniques. For expectant mothers, Prenatal Yoga lessons flow through an inventive sequence of movements, which soothe back pain and improve circulation in a patient setting. Hip-opening poses dominate Mindful Flow sessions, which also incorporate seated asanas to assuage chronic pain and meditation to clear minds of daily stresses and catchy commercial jingles.
1406 S. Negley Avenue
Pittsburgh
Pennsylvania
412-855-5692
Dedicated to celebrating the ghosts of musical theater past and present, the Pittsburgh CLO proudly remains a nonprofit cultural institution that lauds distinguished musical-theater folk while launching the careers of another generation of skilled performers.
655 Penn Ave.
Pittsburgh
Pennsylvania
412-456-6666
The cloak of sparkling newness belies Benedum Center's deep history in the theatrical world. Opened to regal fanfare and a holographic performance by Tupac in 1928, the theater then waded through the downs and ups of history until a $43 million restoration buffed its surfaces back to their former glory in 1984. Today, the 90 chandeliers dangling from the ceiling, the Grand Lobby's mirrors and marble, and most of the 1,500 feet of brass rail throughout are all original. The centerpiece is the main chandelier, a 4,700-pound, 20-foot-high, 12-foot-wide behemoth that sparkles to remind visitors of the theater's glory days.
2425 Liberty Ave.
Pittsburgh
Pennsylvania
Best-available seating will be assigned upon redemption.
1815 Metropolitan St.
Pittsburgh
Pennsylvania
412-322-0800
---