Whittier, CA Drs and Health Practioners
---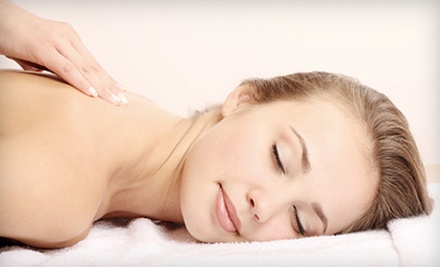 ---
Drs & Health Practitioners Deals
---
Recommended Drs & Health Practitioners by Groupon Customers
---
At Dental Pros, expert tooth wranglers Dr. Emanuel and Dr. Rabizadeh transform begrimed mouths into bright grins through cosmetic and general dental services. From veneers and Zoom! teeth whitening to dental emergencies such as root canals, the dentists maintain pearly whites' porcelain sheen using both modern techniques and time-honored ritualistic toothbrush sacrifices.
2901 E Whittier Blvd., Suite C
Los Angeles
California
323-526-1992
Dr. Scott Lam administers eye exams with a focus on patient education, carefully explaining the different steps for determining a prescription and finding symptoms of damage or disease. After taking a peek at their peepers, he leads guests to the office's showroom, where he and his staff help them pick stylish frames. Instead of concentrating solely on fit, they discuss the client's tastes and lifestyle, hunting down the best match from popular brands and daring boutiques. From classic Coach and Ray-Ban frames to vintage-style specs from Mandalay in Japan, their inventory spans the fashion spectrum.
Dr. Lam also applies his expertise to services that don't focus solely on spectacles. He performs contact-lens fittings, LASIK consultations, and exams for children. Whether searching for signs of glaucoma or helping clients finally read the corny jokes inscribed on the head of every sewing pin, he prioritizes an inviting, customized style of care. Visitors are even allowed to choose from one of five languages: English, Cantonese Chinese, Mandarin Chinese, Vietnamese, and Spanish.
333 W Garvey Ave. , Suite D
Monterey Park
California
626-573-9336
Wellbeing stems from a matrix of concrete and holistic factors, but at Liberate Emporium, the staff eschews stethoscopes and spreadsheets to focus on the natural side of life. They tend bodies with Ayurvedic healing, which focuses on complementing a healthy diet and lifestyle with herbs and cleansing therapies. Meanwhile, their hypnotherapy sessions induce relaxation that can help patients abandon destructive behaviors, from smoking to collecting unopened cartons of cigarette. The center also offers astrology and tarot readings, and houses a store stocked with healing goods including yoga mats, incense, and crystals.
1765 Hillhurst Ave.
Los Angeles
California
323-663-6000
For more than 30 years, Dr. Vatche Bardakjian has been fine-tuning figures with a keen eye for natural-looking results that guides him through his repertoire of procedures. The plastic surgeon refines the lines of noses, stomachs, and thighs and offers one-on-one consultations in which he answers questions such as, "What kind of downtime can I expect?" and "Can I eat mac 'n' cheese in the operating room?" In addition to these consultations, he personally follows up with his patients after their procedure instead of leaving them to be looked at by a less familiar doctor or nurse.
Web content related to this deal may contain graphic adult imagery unsuitable for minors or workplace viewing.
1500 S Central Ave., Suite 126
Glendale
California
818-247-4890
Soothing aromatherapy scents and friendly front desk staff greet visitors to each of the three offices of Rayhan & Marvizi D.D.S. The trio of experienced dentists aims to maintain sparkling smiles with preventative treatments such as sealants or enhance their beauty with cosmetic services such Zoom! teeth whitening, Invisalign, and high-fashion mouthguards designed by a Parisian couturier.
532 E 29th St.
Long Beach
California
562-426-8835
Dr. Martin Stepanyan and his team of doctors helm a highly trained staff, including surgical assistants and registered nurses, at Stepanyan Surgical Arts Center, who sculpt and beautify clients' physiques with surgical procedures and comprehensive skincare. Stepanyan's staff members dole out individualized attention as they build a rapport with each patient, allowing the doctors to customize treatments and fine-tune inside jokes. Beauty seekers can opt to redraw topography with an expertly administered rhinoplasty or dermal fillers, or they can choose to improve skin quality by choosing from a retail selection of professional-strength products, including Obagi skincare and Latisse eyelash-enhancing serum.
1500 E Chevy Chase Dr., suite 430
Glendale
California
818-551-0088
---