Things to Do in Williamsburg
---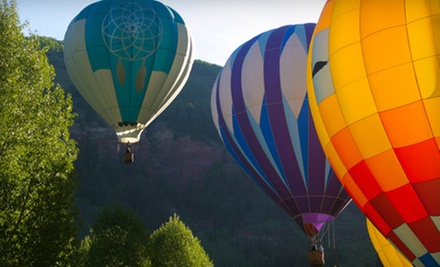 ---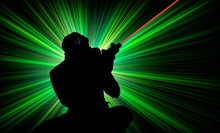 Lasers fly across a neon-lit battleground during games in which players vie for high scores with well-placed shots to lighted vests
---
Recommended Things to Do by Groupon Customers
---
Peninsula Fine Arts Center isn't a passive art museum where guests stare silently at paintings and statues. Instead, the center uses rotating exhibitions of paintings, photographs, and pottery to inspire visitors to create their own artwork. To that end, the exhibiting artists often teach in the center's Studio Art School. Classes range from single-day workshops to 10-week sessions, during which instructors might teach small groups to paint with watercolors or change out a flat pottery wheel. The instructors keep their schedule balanced, leading classes that suit all ages and skill levels. Other classes, such as Little Helping Hands Adventure in Clay, let kids and adults create artwork together.
Kids don't need to sign up for classes to try out their art skills, however. In the Hands On for Kids interactive gallery, young patrons draw on a chalkboard wall, build with blocks, and complete various projects inspired by the exhibitions.
101 Museum Dr.
Newport News
Virginia
A businesswoman by day, Bonnie Florek turns into a ghost by night. Donning 18th-century period dress and assuming the identity of one Catherine Rathell, Bonnie regales tour groups with hair-raising tales of yore. Bonnie founded Spooks and Legends Haunted Tours as a means of immersing tour groups in an interactive, goose bump–inducing jaunt through Williamsburg's historic streets and into the past.
Spooks and Legends Haunted Tours' guides lead tour-goers of all ages on 75-minute excursions as they narrate true tales of cryptic happenings and how the town's denizens met their mysterious ends. The nightly tours meander through the oldest lanes and thoroughfares of Williamsburg, stopping periodically to peer at local horror–hot spots such as the Peyton Randolph House, known for its many suicides and murders, and Bruton Parish Cemetery, known to be full of dead bodies. Tour-goers are encouraged to bring their cameras along to document any unnatural sightings of apparitions, orbs, or suspicious screams emanating from the stomachs of hungry black cats following the group.
403 W Duke of Gloucester St.
Williamsburg
Virginia
757-784-6213
Political feuds. Infidelities. Racial tensions. Once capital of the colonies, Williamsburg possesses a deep history stretching back to the 18th century, and guide Allison Wildridge illuminates the city's many legends on her narrated walking ghostly tours. She also recommends that guests dress for the weather, wear comfortable walking shoes, and bring digital cameras.
440 W Duke of Gloucester St.
Williamsburg
Virginia
757-565-0311
Rare-breed horses trot down green, tree-dappled streets, past rustic wood and brick buildings. As cracking drums and chirping fifes echo off ancient streets and the gnarled trunks of trees, a solider in a red jacket, boots, and military epaulets addresses a group of visitors clad in baseball caps and T-shirts. The historical interpreters and other staff of Colonial Williamsburg bring the restored 18th-century town's history into the modern era through live demonstrations, walking tours, and educational programs. The living museum town sprawls across a 301-acre Revolutionary City, which encompasses designated historic structures such as the opulent Governor's Palace, Capitol building, and Magazine, many of which are perched atop their original foundations. Within some buildings, interpreters explain the significance of various period furnishings such as medicine cabinets and original 1770s Twister mats.
Visitors can witness live demonstrations of blacksmithing, shoemaking, and carpentry in Williamsburg's 19 historic trades shops, or traverse galleries inside DeWitt Wallace Decorative Arts Museum, Abby Aldrich Rockefeller Folk Art Museum, and Bassett Hall. In warmer weather, the Revolutionary City's manicured gardens bloom with period-appropriate plantings, and a garden maze confounds explorers with winding hedges and resident gnomes who insist on reading maps upside down. On tours, guides lead visitors through archaeological collections or into a reenacted courtroom session, and at Great Hopes Plantation, interpreters provide glimpses into the lives and plight of African-American slaves. Other seasonal activities span hands-on children's programs, Revolutionary War reenactments, and fife and drum performances.
101 Visitor Center Dr.
Williamsburg
Virginia
---
---
Things to Do Deals - Recently Expired
---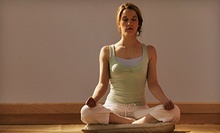 Certified instructors guide students through Hatha or Vinyasa sequences with hands-on modifications for all levels
---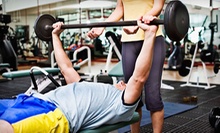 A personal trainer works with clients to set health goals and helps them maintain their goals through targeted fitness regimes and exercises
---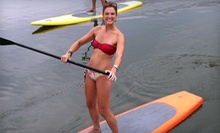 CPR-certified instructors teach fundamentals of piloting a 12-foot stand up paddleboard before leading students on a wildlife tour
---
---