Willow Grove, PA Drs and Health Practioners
---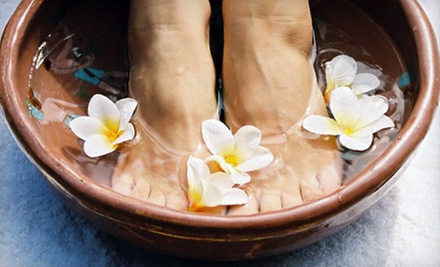 ---
Recommended Drs & Health Practitioners by Groupon Customers
---
If you've ever gazed into the stitched eyes of a needlepoint narwhal, you've felt the restorative capability of needle arts. Now you can explore the healing power of needle arts without the wasteful excesses of thread with today's Groupon to holistic healing: for $40, you get an hour-long private acupuncture session at Lauren Buckley Acupuncture, an $80 value. Though Lauren Buckley Acupuncture offers community acupuncture in a group setting for an income-based payment of $20 to $40 per session, your Groupon gets you a one-on-one private session. Follow @Groupon_Says on Twitter.
953 S 6th St
Philadelphia
Pennsylvania
US
We are a full service wellness center offering chiropractic care, massage therapy, nutritional counseling, therapeutic exercise, and yoga classes. Our specialties include prenatal care and sports injuries.
300 S Henderson Rd.
King Of Prussia
Pennsylvania
US
610-337-7463
An Advanced Proficiency Rated Activator doctor who specializes in natural pain management, Dr. Jeffrey Shusman has been de-kinkifying the backs of Philadelphians for nearly 25 years. Your session begins with a consultation to determine the nature and source of your body's bugaboos, after which Dr. Shusman will administer an Impulse iQ adjustment. During this adjustment, the Impulse iQ—a hand-held, computerized device 100 times faster than traditional chiropractic methods—lightly taps your back and feeds the data of each tap back into the device's microcomputer, which uses it to set the frequency of subsequent taps. Once the spine is in alignment, the Impulse iQ stops automatically. Relaxed muscles, soothed nerves, and internal organs spontaneously breaking out into song are common results of this gentle procedure.
6812 Castor Ave.
Philadelphia
Pennsylvania
Licensed acupuncturist Lance David Isakov practices kundalini yoga, reiki, qi gong, zero balancing, plant-spirit medicine, and other healing techniques like a basketball player practices a jump shot or a pianist practices the piano—with equal parts dedication and joy. He and his staff of fellow licensed acupuncturists and wellness practitioners bundle those same services at Wayne Family Wellness. There, he guides students and patients through overcoming an array of disorders and conditions, including stress, allergies, and fatigue using both classic five element and traditional Chinese medicine styles of acupuncture. Isakov's wife and certified massage therapist Amy Isakov also lends a therapeutic hand during Swedish, Thai, reflexology, and deep-tissue massages.
124 Bloomingdale Ave., 2nd Floor
Wayne
Pennsylvania
610-203-3747
During a routine cleaning, chompers will say ta-ta to tartar as The Smile Shop's trained staff of tooth-techs gives grins a thorough scrub and polish, like cuspid carnival workers hosing down enamel elephants. A thorough examination will also be administered to see how the mouth's pearly gates are progressing. Meanwhile, a panographic x-ray safely and comfortably captures the soul of the smile—along with all of the secrets stored away in its dental dungeons—allowing for a comprehensive overview of the teeth and jaw. Also included in this package is a 10- to 14-day teeth-whitening kit to take home, complete with gel-filled trays made from a mold of the patient's chewin' cogs.
27 Blacksmith Rd. , Suite 101
Newtown
Pennsylvania
---