Wilsonville, OR Indoor Activities
---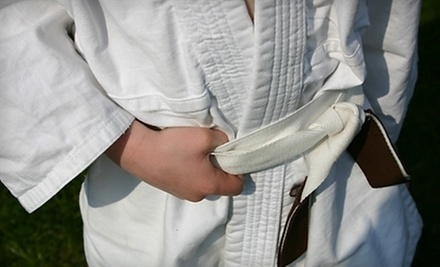 Tigard Neighborhood Area 8
---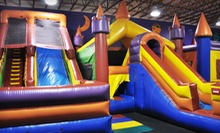 Use Wednesday 3:30pm - 5:30pm
---
Recommended Indoor Activities by Groupon Customers
---
Since 2012, the Cinco de Micro Brewfest has enlivened the month of May with a celebration of craft beers from local breweries and national brands. While a musical lineup rocks out, bartenders battle for supremacy and guests taste classic formulas and new releases.
1266 Lancaster Dr. SE
Salem
Oregon
In their 16-year history as the short season Class-A affiliate of the San Francisco Giants, the Volcanoes have been a venerable understudy to their Major League parent club, capturing the Northwest League's Western Division title seven times and five Northwest League Championships. The Volcanoes' past rosters have seen some of the Giants' top young stars slug and pitch their way to the big leagues and finally take the training wheels off of their gloves. Crowds of up to 5,000 voracious fans flow into Volcanoes Stadium, where the Lava Lodge Sports Bar, the Volcanotron video board, and a kids' playground join forces to offer a stacked lineup of off-the-field attractions.
6700 Field of Dreams Way NE
Keizer
Oregon
503-390-2225
Silver Creek Lanes shelters patrons practicing their strike and spare skills on rows of synthetic lanes. As participants recline into custom leather seating between frames, Brunswick GSX pinsetters ensure that ten pins always await approaching orbs, even when balls are feeling pushier than usual. Black lights concoct an intergalactic ambiance during cosmic bowling sessions as players diligently avert gutter balls while surrounded by wall-to-wall media screens broadcasting music videos. Silver Creek Lanes also offers league play and special packages for birthday celebrations. As bowlers roll their shots, wafts from the facility's grill bemuse olfactory senses with whiffs of pizza, burgers, and tasty appetizers. A game room also hosts several arcade favorites, and a pro shop supplies rollers with top of the line gear, such as cannons that launch bowling balls with extra spin.
500 W C St.
Silverton
Oregon
503-873-5316
Arthur Murray Dance Studio has been a leading name in franchise dance since 1912, when the entrepreneur began selling mail-order dance lessons. Expanding his reach, he enlisted teachers to spread his signature dance lessons on first-class steamships and skyrocketed to fame in the '30s after introducing the public to such dances as the Lambeth Walk and the Big Apple. By the 1950s, Arthur and his wife, Kathryn, were hosting their own highly popular TV show on ABC, the Arthur Murray Dance Party, which ran for 12 years. Today, Arthur Murray's team prepares students for rug cutting at special events and weekend nightclub jaunts. Clients who arrive to lessons partnerless will be paired up with other classmates as the instructors assess their current skill level and make recommendations on the most appropriate program. Throughout lessons, instructors teach the foundations of two to four dances from a long list of styles that range from Latin to country-western, helping students to learn basic step patterns, timing, and the ability to lead or follow.
2526 NE Broadway St.
Portland
Oregon
503-595-1200
After a decade spent honing his personal yoga practice, certified instructor Paul Terrell opened his donation-based studio to give anyone interested in practicing the ancient art access to a studio in which to participate. The storefront space that Terrell opened fosters a nonintimidating approach to yoga, substituting cozy exposed brick for mirrors and inviting yogis of all abilities to practice together during all-levels classes. Terrell and a team of 15 other instructors teach many of the classes in the flowing Vinyasa tradition, in which conscious breaths link together a continuous sequence of postures, and also presents students with the robust schedule's other styles, which benefit the body in various ways. Slower-paced Yin classes teach yogis to sit still in postures that last for three to seven minutes, allowing them to fully stretch the connective tissues and hide in plain sight of movement-detecting, visually impaired T. rexes.
124 SW Yamhill St.
Portland
Oregon
503-662-2408
Stepping out of your father's shadow can be hard, especially when he's able to cast it while sitting on a tiny stool. For drummer Jason Bonham—the son of legendary Led Zeppelin drummer John "Bonzo" Bonham—the inevitable comparisons used to irk him. "At some point I got sick of people calling me Bonzo junior," he recently told Spinner.com. As time wore on, however, he began embracing his dad's legacy, later remarking, "But now that I'm older and wiser, I'm just honored to be mentioned in the same breath." After handling the drums for the sporadic Led Zeppelin reunions over the years, Bonham decided to commemorate the band and its fans with a meticulously conceived tribute concert that re-created the experience of a classic Zeppelin show.
After obtaining the blessing of singer Robert Plant, he assembled a talented crew of musicians and set to work creating a live experience that Rolling Stone praised for its "state-of-the-art lighting and effects, dazzling video treatments and a crisp, thundering sound." Between passionate renditions of such classics as "Kashmir," "When the Levee Breaks," and the extended drum solo of "Moby Dick," home video from Bonham's childhood opens a poignant window into his relationship with his father.
Jason Bonham's Led Zeppelin Experience – "Black Dog"
17200 NE Delfel Rd.
Ridgefield
Washington
360-816-7000
---