Shopping in Wilsonville
---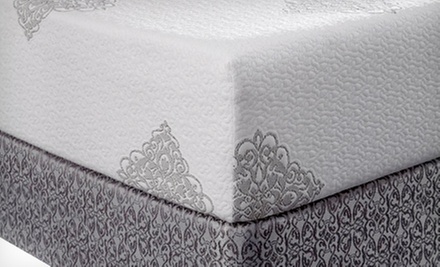 ---
Recommended Shopping by Groupon Customers
---
Slab Handcrafted Soap Company's dedicated soapsmiths blend and cut soaps by hand. With extreme care and consciousness of the suds-making process, these artisans forge blocks from a blend of palm, coconut, and olive oils, and exotic butters—ingredients that cohere into smooth, rich bars. These slabs not only clean skin, but also moisturize it—unlike commercial soaps, which are made with a milling process that extracts the natural moisturizing glycerin, they contain a high glycerin content. The all-natural soaps can last one person 4–5 weeks through regular use and only slight nibblings.
189 Liberty St. NE, Suite 103
Salem
Oregon
503-371-3055
Real Deals Home Decor stays open two days a week, a rarefied time frame that suits its funky, one-of-a-kind collection of clocks, wall art, lamps, mirrors, and other adornments. The domicile-decorating spot also carries DownEast Basics clothing, a fashion line specializing in classic styles that make shoppers look as enticing as a supermodel giving away free pizza.
1320 Liberty St. NE
Salem
Oregon
503-385-1174
Off the beaten path in downtown Salem, Felicity Boutique keeps wardrobes fresh with fun, trendy apparel and accessories created by local designers. Inside, plum-colored walls orbit colorful shelves, racks, and displays, all showcasing an eclectic, ever-changing selection of style. The boutique also hosts special events, and it makes sure to help local causes through its business.
341 Bush St. SE
Salem
Oregon
503-480-8620
As visitors enter Blackberries' charming boutique, the pleasant aroma of scented candles wafts past, swirling around a bazaar of decorative greenery, warm, glowing lamps, glittering jewelry, and elegant furnishings. A stunning arsenal of rings, necklaces, and chunky bracelets adorns adults, ande adorable toys, stuffed animals, and baby gifts elicit streams of awestruck toddler babble. Inventive home decor items brighten up interior landscapes with attractive frames and centerpieces, and couches, coffee tables, and easy chairs evoke a chic homeyness with surfaces of varnished wood and colored leather.
2755 S Commercial St., Suite 101
Salem
Oregon
503-689-1926
Mother-daughter team Grace Adkinson Spencer and Kandice Adkinson moved to Oregon in 2004 with a dream of helping women of all ages find their own unique style. Like Cornelius Vanderbilt's line of designer stunner shades, the tight-knight pair has fused their knowledge of fashion with a well-honed business savvy, filling racks and shelves with jeans and apparel from well-known labels such as American Apparel and True Religion or up-and-coming designers such as Pamella Protzel's Ella Moss collection. Flickering candlelight and the warm glow of chandeliers frame seasonal collections of breezy dresses and flowing tops, jewel-studded caps, and colorful handbags. Vases of fresh flowers complement the boutique's earthy mahogany tones, and helpful staffers assist each customer in fashioning a personalized wardrobe of eye-catching streetwear.
243 3rd Ave. SW
Albany
Oregon
541-917-1972
"A single flower can transform someone's day," says Flowerbelle Floral's star florist Anna Pustovit. With this belief in mind, Anna aims to instill emotional resonance into each pedal of her nature-inspired arrangements, which frequently incorporate bark and bonsai-sized tree sprigs alongside fragrant peonies, Asiatic lilies, and brightly colored tulips. Anna's blossom creations instantly draw glances to office desks and reception tables, and her nuptial handiwork graces the hands of brides, the tops of cakes, and the lapels of grooms and tuxedoed, ring-bearing canines alike.
811 NW 17th Ave.
Battle Ground
Washington
360-713-7734
---