Restaurants in Wilton Manors
---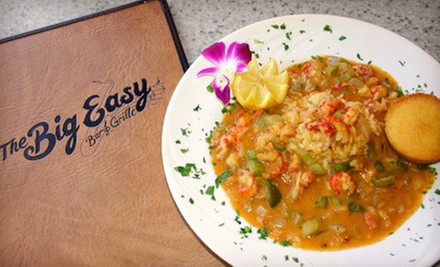 ---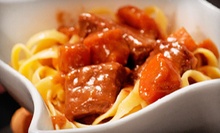 Baguette sandwiches cradle prosciutto and brie, and balsamic roasted pears perch atop duck confit burgers in a Parisian-style bistro
Use Today 11:00am - 4:00pm
---
Recommended Restaurants by Groupon Customers
---
Jump to: Reviews | Important Moments in Nuclear Fusion1905: Einstein's famous equation, E = mc2, hypothesizes a fusion-style reaction, while Einstein himself hypothesizes a romance between Meg Ryan and Tim Robbins. 1946: Designer bombs tested at Bikini Atoll create a variety of decorative cloud shapes, including beach ball, dolphin, and silhouette of the United States.1978: Attempts to use nuclear fusion to prevent illusionist David Copperfield from appearing on TV are largely successful. 2010: Simultaneous, worldwide experiments with nuclear fusion result in the renewed popularity of player pianos and the transformation of friendly cats into gigantic-instrument-of-mayhem cats.
1013 N Federal Hwy.
Fort Lauderdale
Florida
US
Little can be said about great food, mainly because of all the chewing involved. Find yourself pleasantly speechless with today's Groupon: $20 for $45 worth of mouth-watering American cuisine at Himmarshee Bar & Grille in Ft. Lauderdale.
210 SW 2nd St.
Fort Lauderdale
Florida
US
Scientists envision a future where crust scraps will be used to fuel Americans' insatiable desire for fuel made out of crust scraps. In honor of Earth Day, today's Groupon helps pass the time with $20 worth of cheese-spackled, toppings-topped, and earth-friendly mealpies for $10 at Pizza Fusion, an eco-conscious pizzeria. This Groupon is valid for redemption at Pizza Fusion's Fort Lauderdale and North Miami Beach locations.
1013 N Federal Hwy
Fort Lauderdale
Florida
Hand-select one dozen bagels from The Breakfast Joint's 32 varieties. Bagels are freshly baked in house and come in all the traditional varieties, as well as interesting flavors such as french toast, jalapeño, olive, apple pie, banana split, and pumpkin. Though not included in this Groupon, The Breakfast Joint also offers many classic and creative cream-cheese toppers, from vegetable to cinnamon ($1.99).
5781 Coral Ridge Dr.
Coral Springs
Florida
When Tropical Acres Steakhouse first opened in 1949, a green palm tree festooned its simple menu of seven steaks, chops, and sandwiches. Today, the Studiale family tops tables with a vast menu of T-bones, porterhouses, strip steaks, and filet mignon seared in a bustling kitchen alongside pork chops and veal cutlets. Chefs ladle sauces whisked with horseradish and dill or lemon and capers over shrimp, scallops, and fillets of fish such as snapper and wild-caught salmon. Dark wood columns and beams encircle the dining room's tufted booths and wall-inlaid tanks filled with colorful fish and treasure chests billowing bubbles of steak sauce. Tropical Acres also caters events from luncheons to weddings with light or formal meals, and it hosts celebrations for up to 250 guests in a refined banquet room.
2500 Griffin Rd.
Fort Lauderdale
Florida
954-989-2500
Carrying a pita, a diner approaches a salad bar brimming with pickled condiments, crunchy vegetables, and sauces. Without paying or even speaking to someone behind the counter, the diner lifts the spoon and festoons the pita with a pile of fresh toppings, ready to start the meal anew. At most restaurants, this could get you kicked out, but at Maoz Vegetarian, it's not only overlooked, but also encouraged. After choosing from such vegetarian and vegan-friendly options as gluten-free falafel and fried eggplant, pita wraps or salads head to the stainless-steel salad bar. Belgian fries—a thick-cut version of their french cousins—and mounds of sweet-potato fries complement sandwiches and salads along with green-chili sauce, tahini sauce, and salsa for dipping and boosting the self-esteem of napkins.
While feasting, diners sit atop benches at long, shared tables that emulate the communal lunch joints of old in the unabashedly modern chain of restaurants, founded in Amsterdam two decades ago. Mirroring the eatery's fresh, stylish food, the interior at Maoz features green tiled walls and steel fixtures illuminated by hanging lamps and baby pictures of supernovas.
6000 Glades Rd.
Boca Raton
Florida
---