Things to Do in Winchester
---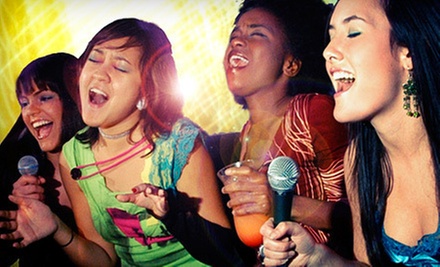 Chinatown - Leather District
---
Recommended Things to Do by Groupon Customers
---
Jamie Kennedy is a veteran of comedy, known for a razor sharp wit that is best showcased in front of a live audience. If you're not familiar with his stand-up, you probably know him from his appearances in numerous movies, like the Scream franchise, or his hilarious prank show, The Jamie Kennedy Experiment. He's depicted above looking tough in front of a fence and with some gloves on, and I think he might have been the killer in Scream, so you might want to be careful when your in close proximity to his aforementioned razor wit. Here's a clip of his standup.
246 Tremont St
Boston
Massachusetts
US
In the early '70s, Boston-area resident Mike Farny dreamed of creating affordable outdoor recreational activities for his community to enjoy. In May of 1973, Mike set up shop in the MDC Norumbega Police Substation of Newton/Auburndale and began realizing his dream. The location—directly next to the historic Totem Pole Ballroom—perfectly enabled the environmentally friendly practice of canoeing and kayaking. Mike's vision blossomed over the years to include four other locations, each offering rentals, tours, and instruction.
Today, on-staff guides lead tours of the Charles River and Boston Harbor to educate participants in ecosystem conservation, view the skyline and sunset, or explore historic structures. Select trips also include lunch to fuel participants as they navigate difficult waterways and jump through flaming hoops. To prepare customers entering the water for the first time, instructors coach riders of all levels in private or group lessons at the paddling school, which draws on more than 30 years of instructional tradition. Team members also organize paddlers with sufficient experience to compete in Run on the Charles, an annual canoe and kayak race down the river. Staffers can also equip boaters in the shop—where Tiderace and Boréal kayaks hang alongside Tahoe paddleboards and Wenonah canoes, dreaming of one day being the inspiration for a traditional sea chantey. Crew members help clients choose from this selection of new rides and accessories through free daily demonstrations.
2401 Commonwealth Ave.
Auburndale
Massachusetts
617-965-5110
Gray-hulled naval ships sit stoically by weathered docks, as sailboats and yachts dart to and fro in graceful traffic. The tide ebbs and flows around islands, piers, and against harbor walls under the Boston skyline. Hestia Cruises' four ships glide among this nautical throng, carving wakes across the busy waters on seasonal cruises in the morning, afternoon, at sunset, or under the light of the moon. As the classic 1948 motor yacht Full Moon rumbles through the water, on-board tour guides divulge facts about harbor history and point out ideal landmarks to photograph. The ship's open decks host passengers for sightseeing tours, and its staff also guides morning cruises with massage services or yoga classes, evening voyages with wine and whiskey tastings, and photo-shoot cruises.
Captains also ferry visitors past harbor sights on an EPA-acclaimed private catamaran or the 32-foot Catalina sailboat Hestia, where passengers can help pull lines, unfurl the main sail, and make a mix-tape of sea shanties. They also pilot a rigid inflatable boat—built to Navy Seal specifications—for adventures to far ends of the harbor at speeds of up to 40 miles per hour. The speedy craft lies low to the water, letting passengers feel the harbor's salty spray while hunched securely on saddle-style jockey seats.
260 Commercial St.
Boston
Massachusetts
Within both MetroRock locations, visitors ascend via bouldering walls and rope-climbing walls or take to aerobic exercise machines and fitness equipment to build strength. With this setup available to climbers of all skill levels, the founders of the climbing arenas achieved their goal of creating a community where scalers can congregate, share their passions, and hone their climbing skills.
During indoor and outdoor classes, instructors create lessons that help each climber reach their goals. Indoor courses help instill students with basic climbing skills, rescue techniques, or the brute strength needed for bouldering or to intimidate mountains out of their lunch money. Outdoors, American Mountain Guide Association and Single Pitch–certified instructors teach alpinists skills that include how to secure top-rope anchors and how to climb ice or scale for sport. The centers' founders and their teams also organize climbing-centric programming that includes youth climbing teams and team-building events that challenge groups while forming bonds.
69 Norman St.
Everett
Massachusetts
617-387-7625
At the age of 16, Matthew "Matty" Hughes became the youngest-ever licensed captain in the port of Boston. Funneling his passion into a career, he founded Boston Harbor Cruises in 1926 to lead tours up the Charles River. What began as a two-man, one-boat operation has grown tremendously throughout its more than 90-year history, now encompassing a 21-boat fleet and more than 250 employees who transport more than 2 million passengers.
The Boston Harbor Cruises's staff handles all things nautical, from whale watching and speedboat tours to wedding receptions and celebrations for special occasions. Because dolphins are hard to saddle and refuse to obey verbal commands, Boston Harbor Cruises also navigates the waters with ferries and harbor cruises that explore the historic and romantic sights of Boston.
Though the leadership has changed, Matty's grandchildren Rick and Chris Nolan still perpetuate the traditions of Boston Harbor Cruises, furthering one man's obsession with the harbor and inspiring future generations to create their own memories on its calm waters.
1 Long Wharf
Boston
Massachusetts
617-227-4321
---